Know The Trees Which Can Save Bhubaneswar From Another 'Fani'
Bhubaneswar: Cyclone Fani, which made landfall near Puri on May 3, has almost wiped out the city's green cover, raising concern among environmentalists. They fear that the ecological loss may lead to disastrous situations, besides impacting the local weather. It will also expose the city to extreme climatic conditions.
According to estimates, about 10 lakh trees have been felled or uprooted, thousands among them more than 70-80 years old. Trees that provided shade, shelter and protection as we attained youth and grew older are no more.
However, all is not yet over. The need of the hour is a well-thought-out strategy. No plantation drive can be successful unless due attention is paid to the ecological aspect. "Plant tree species most suitable for the climate and the soil," environmentalist Bijay Mishra told Odisha Bytes.
Prasad Kumar Dash, a scientist at the Odisha Biodiversity Board, suggested the following trees, which he considers more suitable for the Odisha capital.
They are…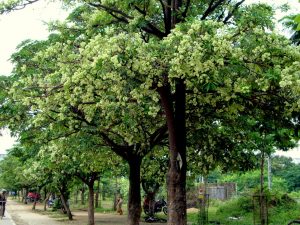 Chhatiana (Alstonia scholaris): It is an evergreen tropical tree in the family Apocynaceae. It is native to the Indian subcontinent. It is planted for ornamental purpose and shade value.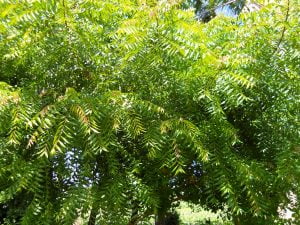 Neem (Azadirachta Indica):  It's a fast-growing tree that can reach a height of 15–20 metres (49–66 ft). It is very common to see neem trees lining streets, around temples, schools and other public buildings or in most people's backyards, providing shade. In very dry areas, these trees are planted over large tracts of land.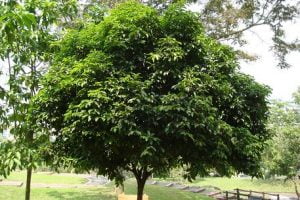 Baula (Mimusops Elengi): It is a medium-sized evergreen tree. It flowers in April, and fruiting occurs in June. Its timber is valuable, the fruit is edible, and it is used in traditional medicine. As the trees give thick shade and flowers emit fragrance, it is a prized collection of gardens.
This tree could withstand high-velocity winds with speed of 175 kmph unleashed by cyclone Fani as was evident in educational institutions and other places in Bhubaneswar, where it is still standing tall amid the trail of catastrophic devastation.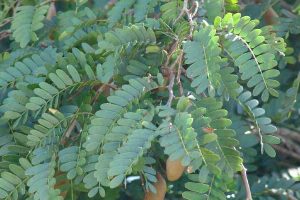 Tentuli (Tamarindus Indica):  It produces pod-like fruit that contains an edible pulp used in cuisines around the world. Because of tamarind's varied uses, it is cultivated around the world in tropical and subtropical zones. It has a long life span and this fruiting tree grows up to 30 metres tall with a dense spreading crown.
Jamu (Syzygium Cumini): It is slow growing species which can reach heights of up to 30 m and can live for more than 100 years. Its dense foliage provides shade and it is grown just for its ornamental value.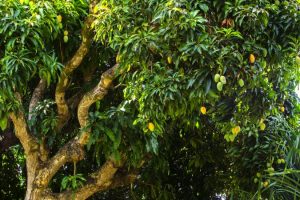 Mango (Mangifera Indica):  A common tree found across the length and breadth of the Odisha capital.  Mango tree is a large fruit-tree, capable of a growing to a height and crown width of about 30 metres (100 ft) and a trunk circumference of more than 3.7 metres (12 ft). It is also known for its ability to withstand high-velocity wind speed.
Dash also suggested palm trees such as Fox Tail Palm.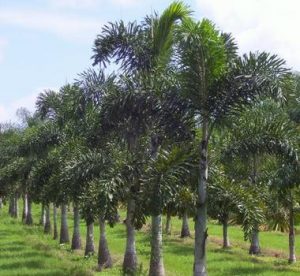 Bijay Mishra underscored the following aspects to prevent trees from falling during cyclones, regenerating the city's green canopy and protecting it from the scalding heat: 
The gap between trees should be increased for unhindered movement of wind at high speed.
Emphasis should be on trees with small leaves.
Planting trees such as Acacia and eucalyptus tree should be avoided as they are harmful for the groundwater level.
Creation of green belt on the outskirts of the city such as Khandagiri.
Creation of special green zones to keep the heat in check.
Preservation of wetland. Bhubaneswar has lost acres to unplanned growth and  alleged apathy of the state government to penalise those flouting the norms.
Besides, he stressed community participation by involving young and the old to save trees. "A sense of ownership should be inculcated among the denizens. Negligence should be avoided at all costs."