The 2019 Lok Sabha polls will be one of the fiercely contested elections seen in recent times. While the grand alliance of the opposition parties would put their soul out to unseat the BJP-led government at the Centre, the ruling party would loath to cede a single seat to the opposition.
Against this background, Odisha Bytes takes a look at some of the key constituencies nation-wide which will witness big fights during the polls.
Amethi: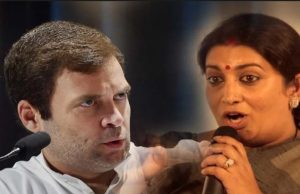 This seat has traditionally been considered a Congress stronghold. While it registered a one-way fight for decades, the 2014 elections changed the political landscape of the constituency when BJP decided to field Smriti Irani from here. With Irani's entry, Rahul's winning margin was reduced from 3.70 lakh votes in 2009 to 1.07 lakh votes.
Smriti Irani has dubbed the fight between her and Gandhi as a fight between 'namdaar' and 'kaamdar'. She has also accused Gandhi of not addressing the issues of the people of Amethi and instead, using them as a vote bank.
Thiruvananthapuram: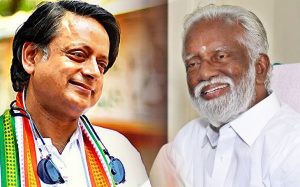 Congress MP Shashi Tharoor, who has won this seat twice in a row, will lock horns with BJP's Kummanam Rajasekharan to score a hattrick from this seat. For BJP, if there are any chances of opening its account in Kerala, it could come from this prestigious parliamentary constituency.
Rajasekharan began his career as an activist in the RSS and later became the BJP Kerala President, a post he held till 2018. Earlier this month he had resigned as Mizoram Governor and returned to Kerala for the poll campaigning, underscoring BJP's focus down south.
Tharoor and Rajasekharan had both opposed the SC verdict allowing women of menstruating age to enter Sabarimala temple.
Mumbai North Central: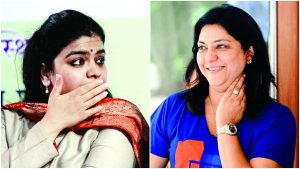 Bharatiya Janata Yuva Morcha chief Poonam Mahajan will fight to retain her Mumbai North Central seat against Congress' Priya Dutt. Mahajan had defeated Dutt in the 2014 elections by a margin of 1.8 lakh votes.
The seat has never picked the same party since 1980, with an exception in 2009 when Dutt won the seat which was previously held by Congress' Eknath Gaikwad. Earlier, reports had claimed that Sanjay Dutts's sister was unwilling to contest the 2019 polls. But all such speculation was put to rest with the Congress announcing her name from this key Mumbai constituency.
Balangir: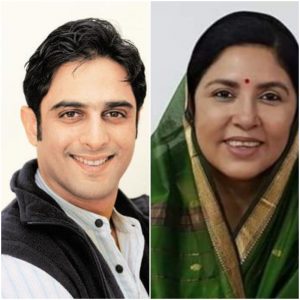 Its a battle of royals in this parliamentary constituency. And the battle is being waged right inside the family — between Kalikesh Narayan Singh Deo (BJD) and his sister-in-law Sangeeta Singhdeo (BJP).
But unlike previous elections, this constituency will see a triangular contest this time around, with Congress fielding veteran leader Narasingha Mishra's son Samarendra Mishra to take on the royal challenge.
Both Prime Minister Narendra Modi and Congress president Rahul Gandhi have campaigned in this constituency between January-February, making it one of the key constituencies to watch out for in the ensuing polls.
Asansol:
Stars of the film industry, Moon Moon Sen and Babul Supriyo are up against each other in West Bengal's Asansol.
In 2014, Supriyo defeated TMC's Dola Sen to win the seat by a margin of 7 lakh votes, while Moon Moon Sen won the Bankura seat in West Bengal.
Interestingly, Supriyo won the Asansol seat and ended the 25-year-old dominion of the Left party on the seat. And Sen won the Bankura seat which had been a CPI(M) stronghold for years. She defeated CPI(M)'s nine-time MP Basudeb Acharia.
Nagpur: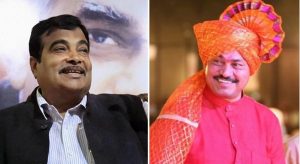 Union minister Nitin Gadkari, who is also the sitting MP from Nagpur will fight it out against Congress candidate Nana Patole from this constituency, also home to the RSS headquarters. Speculation is rife Gadkari might emerge a consensus candidate for the Prime Minister's post should BJP fails to cross the halfway mark under the leadership of Prime Minister Narendra Modi.
Patole who was a BJP MP from Bhandara-Gondiya constituency quit the BJP to join the Congress in 2018. At the time of quitting, Patole had expressed his unhappiness with the BJP government at the state and centre level. Gadkari won the seat by a margin of 2.8 lakh votes in 2014 elections. This time, the former BJP MP will fight it out with the current BJP MP to win the seat.
Tuticorin: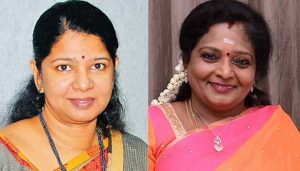 A straight contest is expected between the state BJP president Tamilisai Soundararajan and DMK's Rajya Sabha MP and party chief M K Stalin's sister Kanimozhi.
State president of the BJP since 2014, Soundararajan, a gynaecologist, has her roots in southern Tamil Nadu and belongs to the Nadar community who have a significant presence in southern Tuticorin and neighbouring districts.
"I will soon release a vision document for Tuticorin. I am keen to serve the people of Tuticorin which has been a neglected region," Soundararajan had told PTI.
On the other hand, Kanimozhi said that she will work to restore the rights of people that were snatched by the ruling party.
"Under the AIADMK regime, people of our state have suffered on various issues from water crisis to farmer distress. If the party gives me the opportunity to contest, I will address all the above issues that people of Tuticorin face", she added.