Look Who Is Taking 'Odia Ghanta' To Beijing
Bhubaneswar: Chandan Kumar Bhanja never wanted to go to China. And, now he has been in Beijing for more than six years and doesn't know when he can go back to India. To Odisha. More specifically, to Sunadharabasan panchayat in Bhograi block of Balasore district.
The 29-year-old works as a manager-cum-partner at 3 Colors Lotus restaurant, which has two branches in Beijing, one at Guomao and the other in Dongzhimen. Life has been like a roller coaster ride for him ever since he moved to Beijing, aged 23, in May 2015.
When his family realized they didn't have enough money left after his sister's marriage, they approached their neighbour Madia, whose son-in-law Rafik worked as a chef in Shanghai. Chandan had done a course in hotel management and had worked in Bengaluru.
When told of a vacancy at a restaurant in Beijing he resisted. "Not China please. Send me anywhere else. But not there," he said. Somehow he had got the impression it was not the best of places to go to.
But Rafik convinced him it wasn't such a bad place. He also asked him for Rs 1 lakh as a processing fee. "What? I am going there because I want to earn money, since I don't have enough, and you are asking me for money now?" Chandan protested. He made a deal though. "Send me there first. Once I earn some money, will pay you."
However, Rafik insisted it would not be possible to process papers or even book his ticket without the money. So Chandan bargained until Rafik agreed to do it for three-fifth of the amount.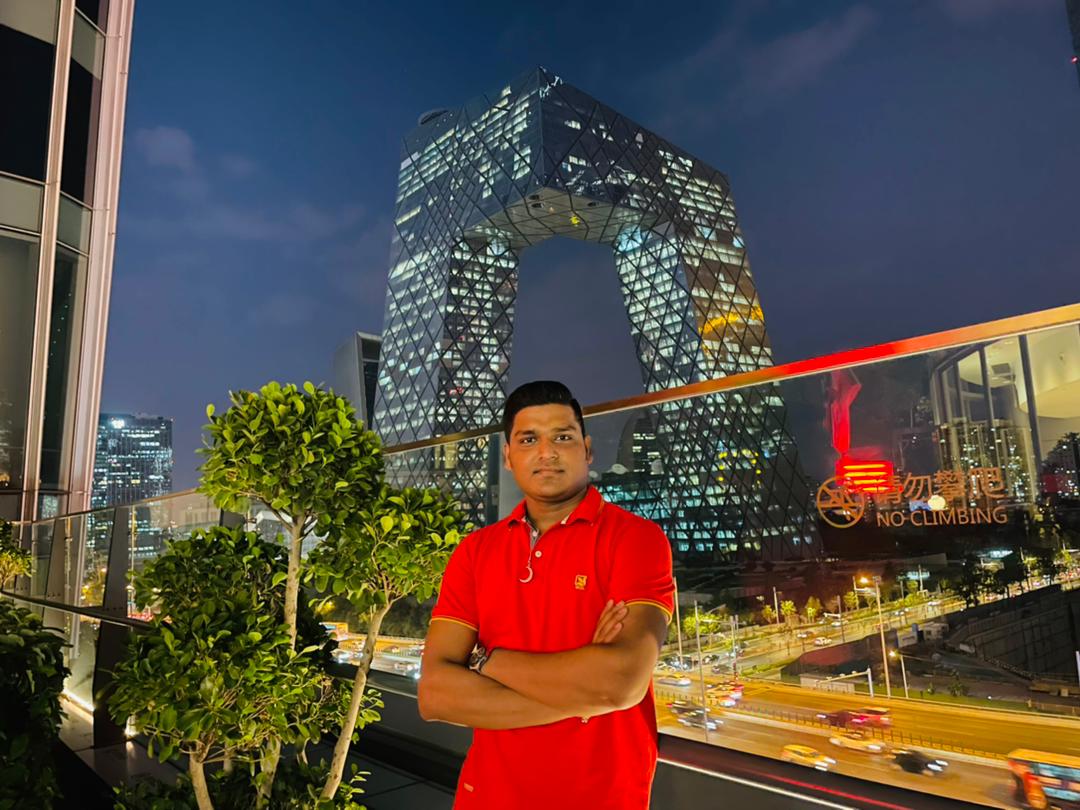 His first six months in Beijing were extremely difficult. Nobody understood English and he knew no Chinese. Even the food was not particularly palatable for a newcomer, though it helped that he had been hired to work for an Indian restaurant. Since he knew English, the restaurant owner thought he would be of greater help liaising and attending to guests in the dining area. But feeling intimidated in a new country, he initially wanted to look after the kitchen, thinking he would feel comfortable among the Indian cooks there. But he was bullied and ragged till he asked the restaurant owner to move him to the dining area. To his luck, the manager of the restaurant suddenly quit, creating room for him.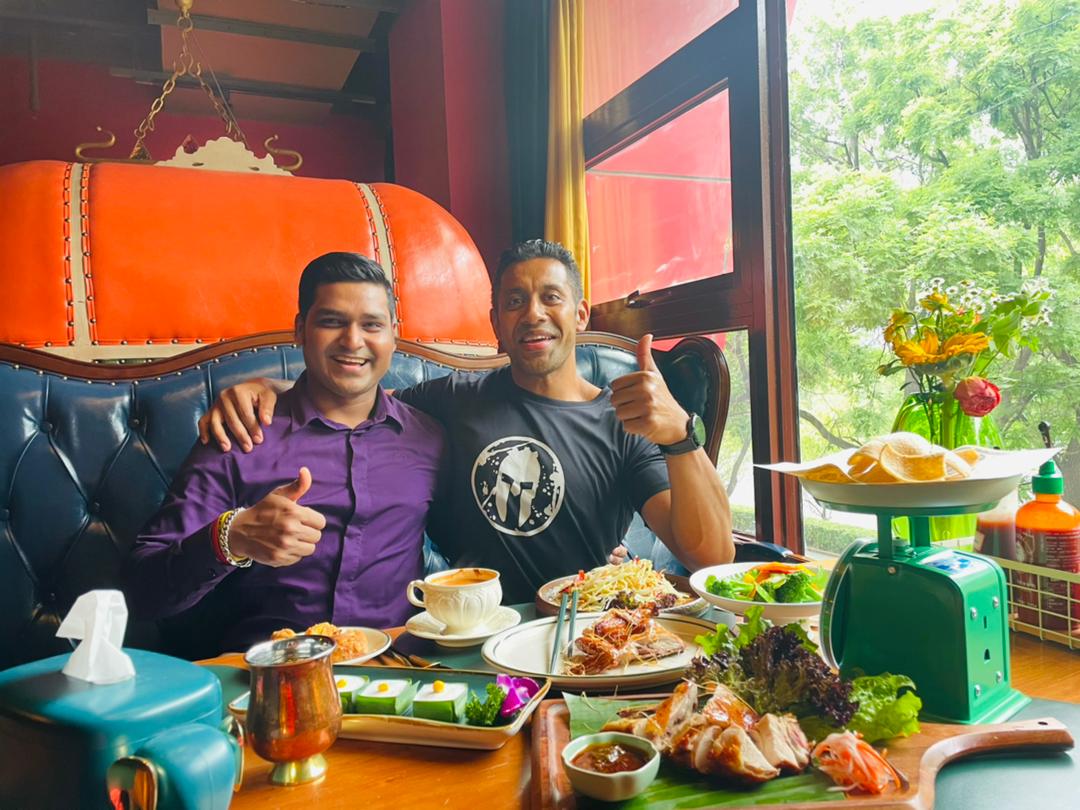 He had entered China on a business visa, which was valid for two months. The restaurant owners wanted him to learn Chinese to help him do a better job. They got him a student's visa, and got him enrolled into the Beijing Youth Political School in Wanjing area to learn Chinese. They even paid 7000 RMB (Rs 80,840) for the six-month Chinese language course. At the end of it, he had the required Z visa. Finally, he had arrived.
He soon went to manage a new branch that 3 Colors Lotus opened and ran for around two years in the Houhai Lake area. In 2018, he was offered the chance to become a business partner and lent to In Kitchen in the Sanlitun area before returning to the mother branch in Guomao in August 2020. Since April this year, he has been looking after both the Guomao branch and the new branch in Dongzhimen, which offers a South Asian fare ranging from Thai, Malaysian, Vietnamese, Singaporean and Indian.
Any plans to include any Odia fare on the menu? "Yes, yes, very soon we are going to open another branch where ghanta will be on the menu." His friend and chef Rabiul Baksh from Bengal, who works at another restaurant in town, has offered to help him serve ghanta.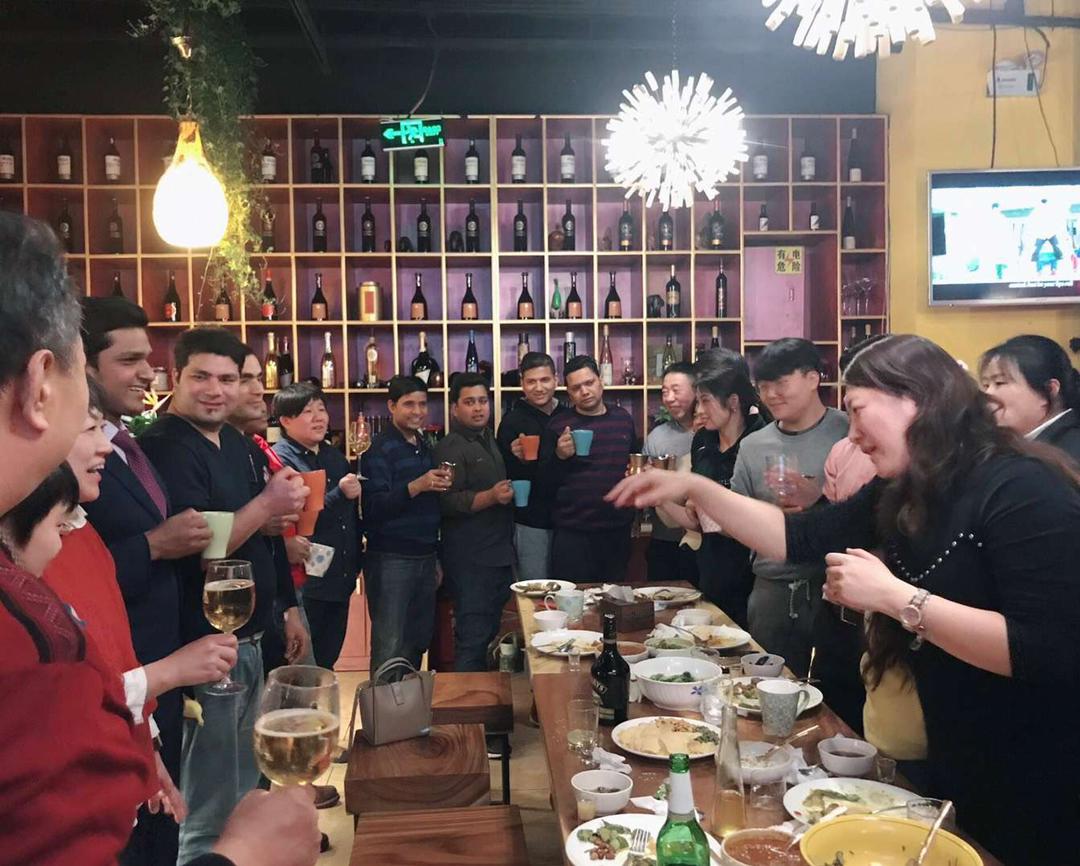 Chandan is beginning to like the place now. "The ease of doing business here is something people in India need to learn from China. Any business idea is welcomed here," he said. "And the people are so warm. They look at me and say, 'Indian? Good, good, good'."
The only thing he misses is his family back home. Whenever regular flights resume, he wants to visit home for a two-month much-needed vacation. But before that, he must ensure some of the Indian staff that went to India and could not return once the lockdown was imposed following the novel coronavirus outbreak, are back to keep the place running when he is away.
Also Read: Odia Ghanta Is More Than Just A Mixed Vegetable Dish