Bhadrak: Union Tribal Affairs Minister Jual Oram inaugurated the new station building and a foot overbridge (FOB) at Bhadrak railway station on Sunday afternoon.
Jual said these were among the various steps being taken by the Railways to improve the infrastructure. "With Bhadrak expanding rapidly, people were eagerly waiting for the new station building and FOB," he said while congratulating East Coast Railway (ECoR) authorities for bringing improvement in passenger amenities and station development.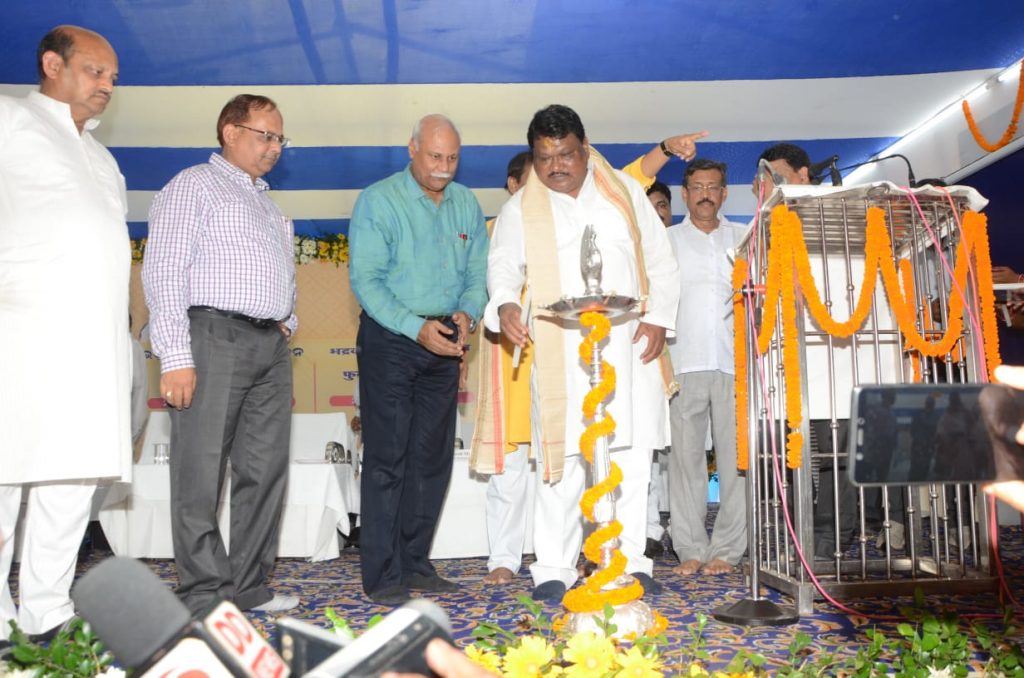 ECoR General Manager Umesh Singh said operationalisation of the new building and FOB will help to avoid congestion at the railway station.
The new station building was built at a cost of Rs 6.18 crore and has facilities like booking office with reserved and unreserved ticketing system, passenger waiting halls, CTI office, including station platform and circulating area with barricade.
Similarly, Rs 3.2 crore was spent on the 6-metre-wide FOB, connecting all the platforms. It was built in a record time of 150 days.
Divisional Railway Manager, Khurda Road, Brij Mohan Agrawal gave the vote of thanks.