Bhubaneswar: Storyteller from Kenya, Wangari Grace, was in Bhubaneswar a couple of days ago and shared some of the tales from her land during the five-day International Storytelling Festival, 'BhuFeSto'.
The children were all cheerful as she brought up the farm animals and their sounds and narrated stories woven around wildlife.
Odisha Bytes caught up with her for a brief interview. Excerpts: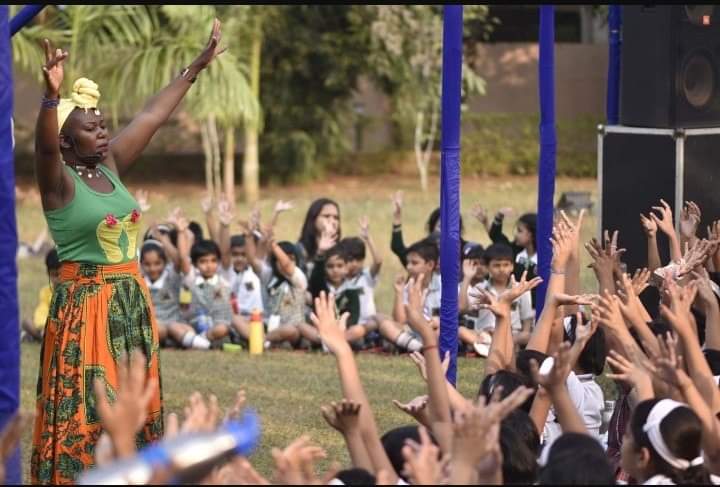 How was your stay in Bhubaneswar?
I thoroughly enjoyed my stay in Odisha. I am glad that my first visit to the state was Bhubaneswar as the whole town is so colourful with very friendly people, both adults and children, and the festival itself was an amazing experience. Glad that it will now be organised every year.
Did you visit some places here?
I was invited to perform at Centurion University after some of the students and faculty saw my first show at Kharavela. Lopamundra, one of the storytellers from Odisha, took us to the Tribal Museum and we also went to the craft market. There is so much to see and enjoy. Odisha is indeed India's best kept secret!
How different was it performing in India compared to your country?
Not much when it comes to children, but, of course, the references I give changes. In one of my stories here, I talked about tigers but if I do the same in my country, they will laugh because there are no tigers there. So, there is a difference in what elements I put in and the references. Besides, language plays a crucial role too. Certain stories sound better in my mother-tongue than what they would in English.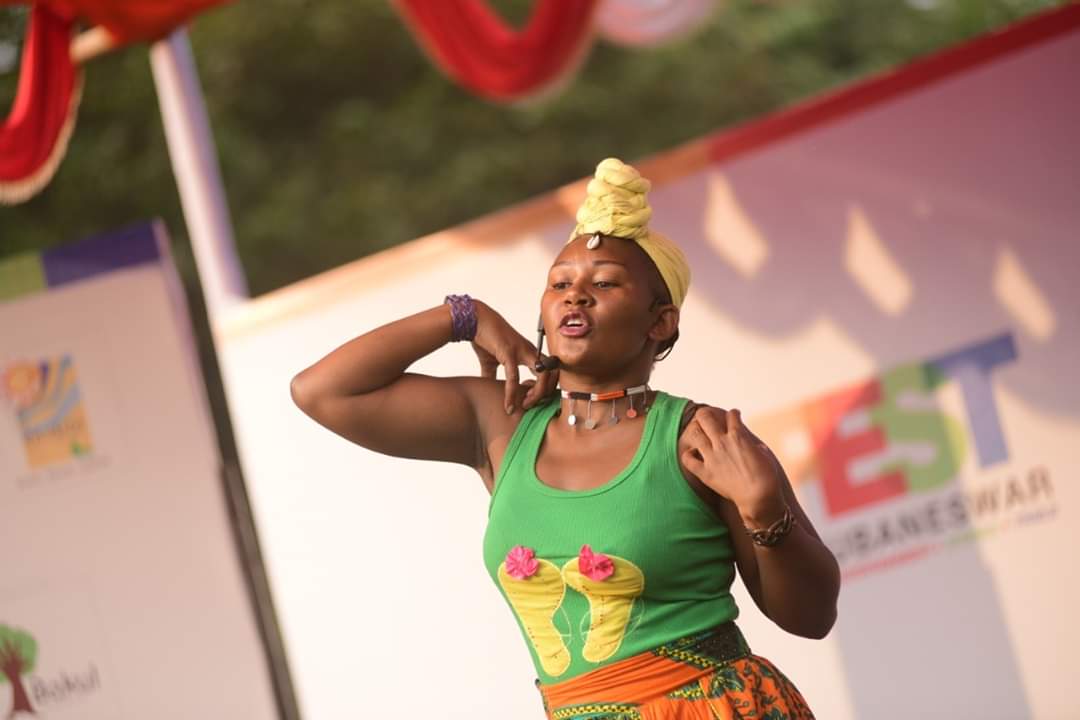 What do you think is a must-have quality for a storyteller?
Apart from the ability to connect, I think it is about loving your story. If I don't love what I do and what I say, it will reflect. People will only enjoy when I enjoy my story. In fact, I put in my 100% when I perform with all the love and dedication. We have to love the story we narrate.
What is the difference between digital storytelling and oral storytelling? 
I think, yes. There are stories on Television or mobile phones but it is taking kids away from the human touch and connection. When you listen to something, you engage yourself in it and you absorb more. With TV, you only listen without interaction. The lack of interaction takes away a lot of our ability to connect to human beings. Nothing can replace the beauty and the importance of human connections.