Cuttack: After being swept away in the Mahanadi and stranded near Mundali bridge for over seven hours, the tusker was slowly inching towards the shore by Friday afternoon. It was reportedly three pillars away from it.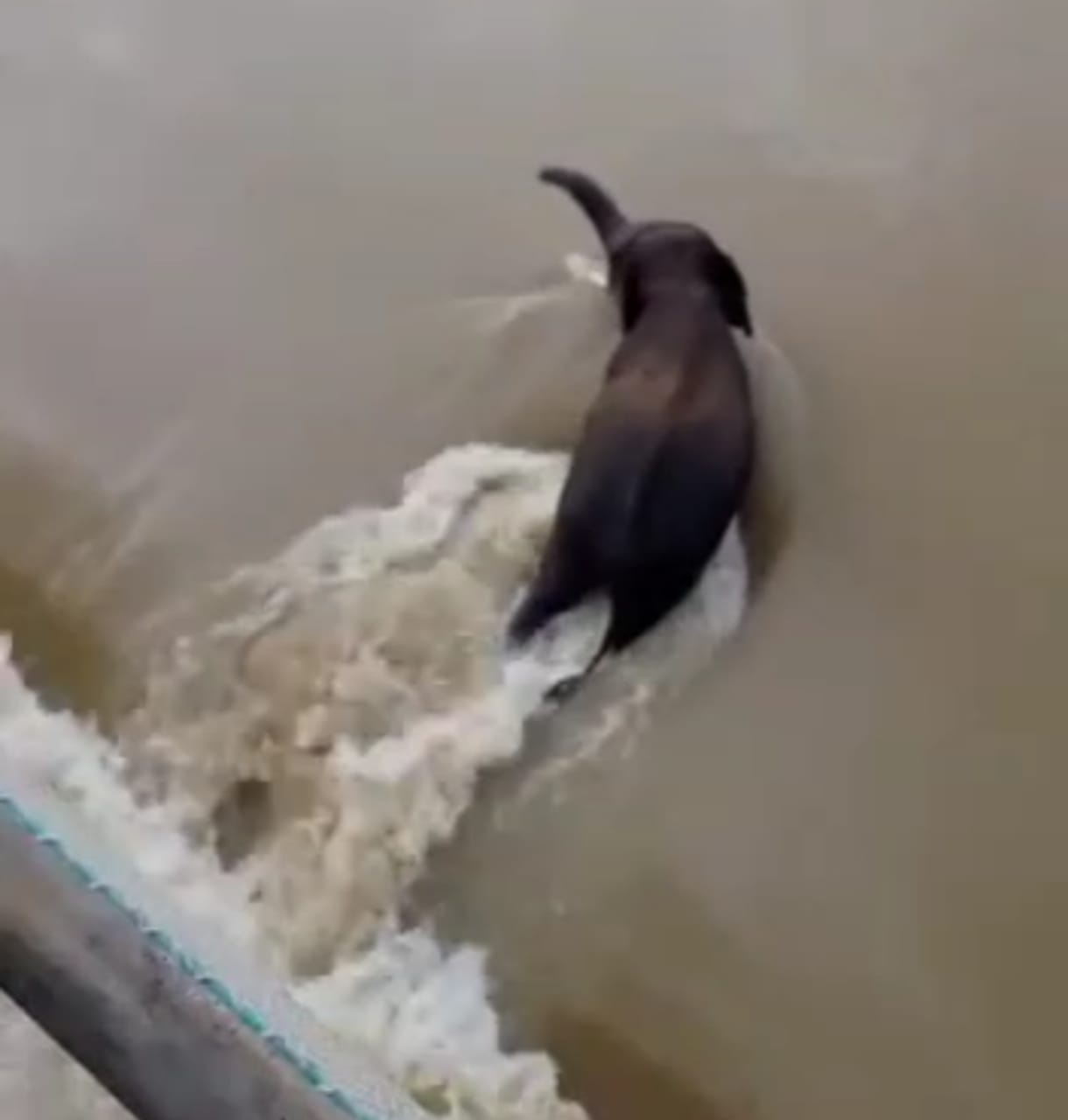 A 10-member expert team along with DFO, Chandaka Wildlife, Mohd Jamil, had also reached Mundali for 'Operation Gaja' to rescue the sub-adult elephant caught in the currents of the swollen river this morning.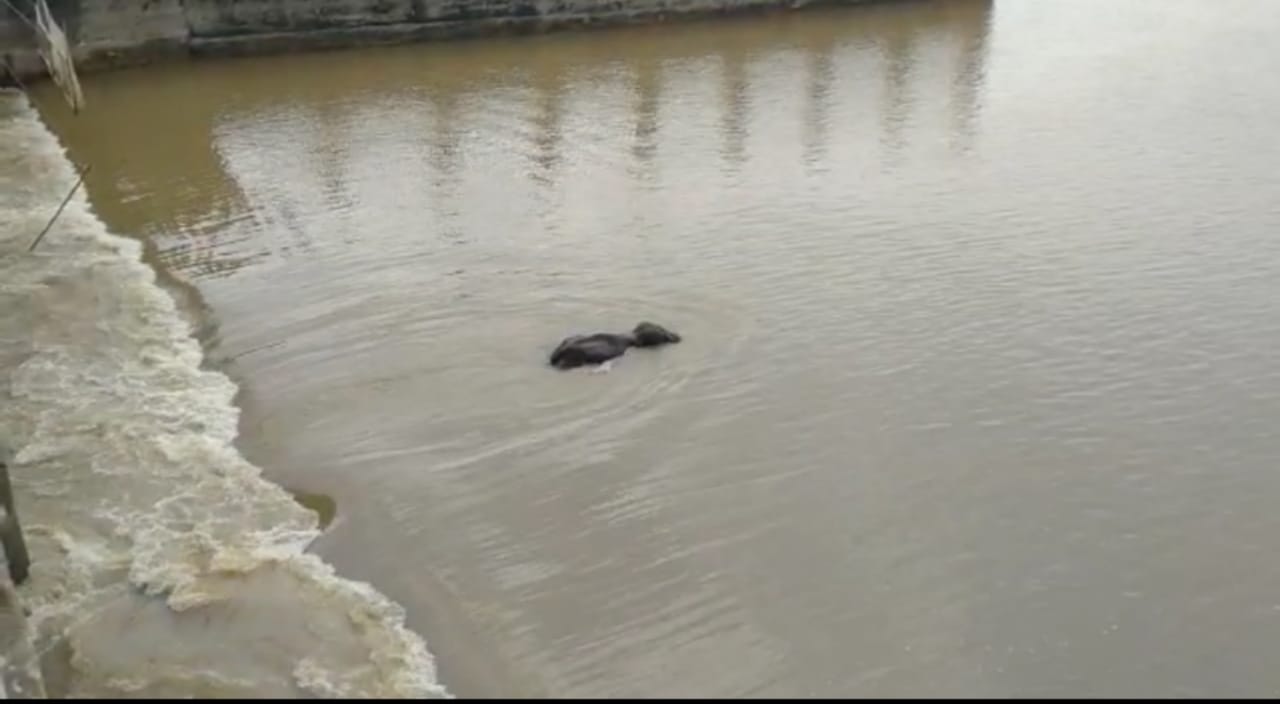 After nearing the shore, the tusker, however, headed back to the middle of the river reportedly after seeing a large crowd in the surroundings.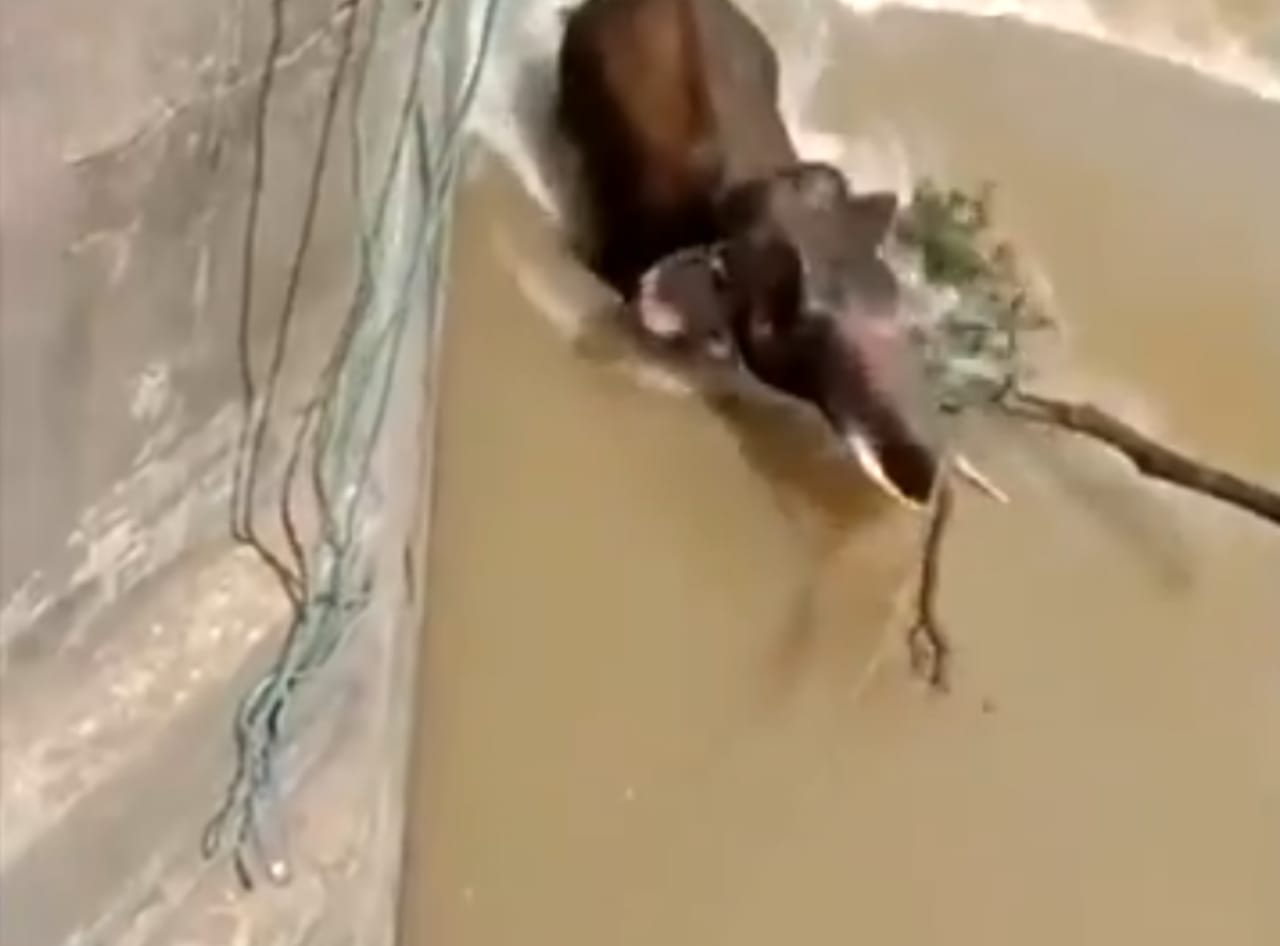 "Problem is with the crowd, not the rescue operation. The elephant is slowly moving towards the shore. The large crowd on the bridge could scare it. Police have been asked to disperse the people," the DFO said.
He added that the teams are monitoring the situation and are hopeful that the tusker will manage to cross the river on its own as elephants are good swimmers.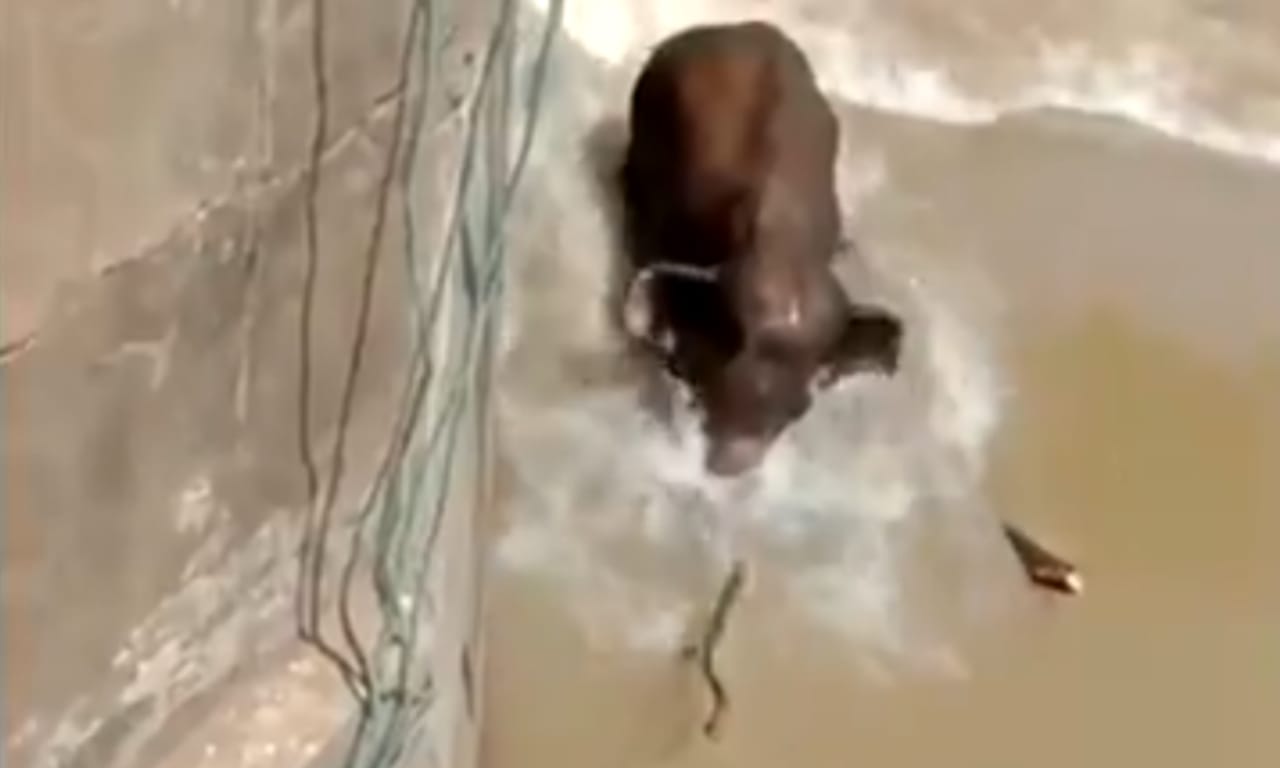 According to sources, the tusker was swept away by heavy currents while crossing the Mahanadi near Mundali. It was part of a herd of 7 elephants, which was on its way to Chandaka from Nuasasan in Athagarh block. The tusker was caught in the swirling water and was unable to move due to the strong current in the river.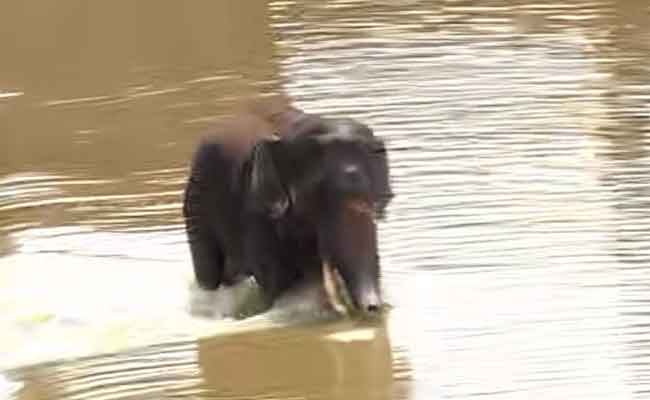 On being informed by locals about the incident, the Athagarh forest team and local fire services personnel had rushed to the spot.
Two elephants have reportedly been swept away towards Naraj while trying to save the stranded tusker.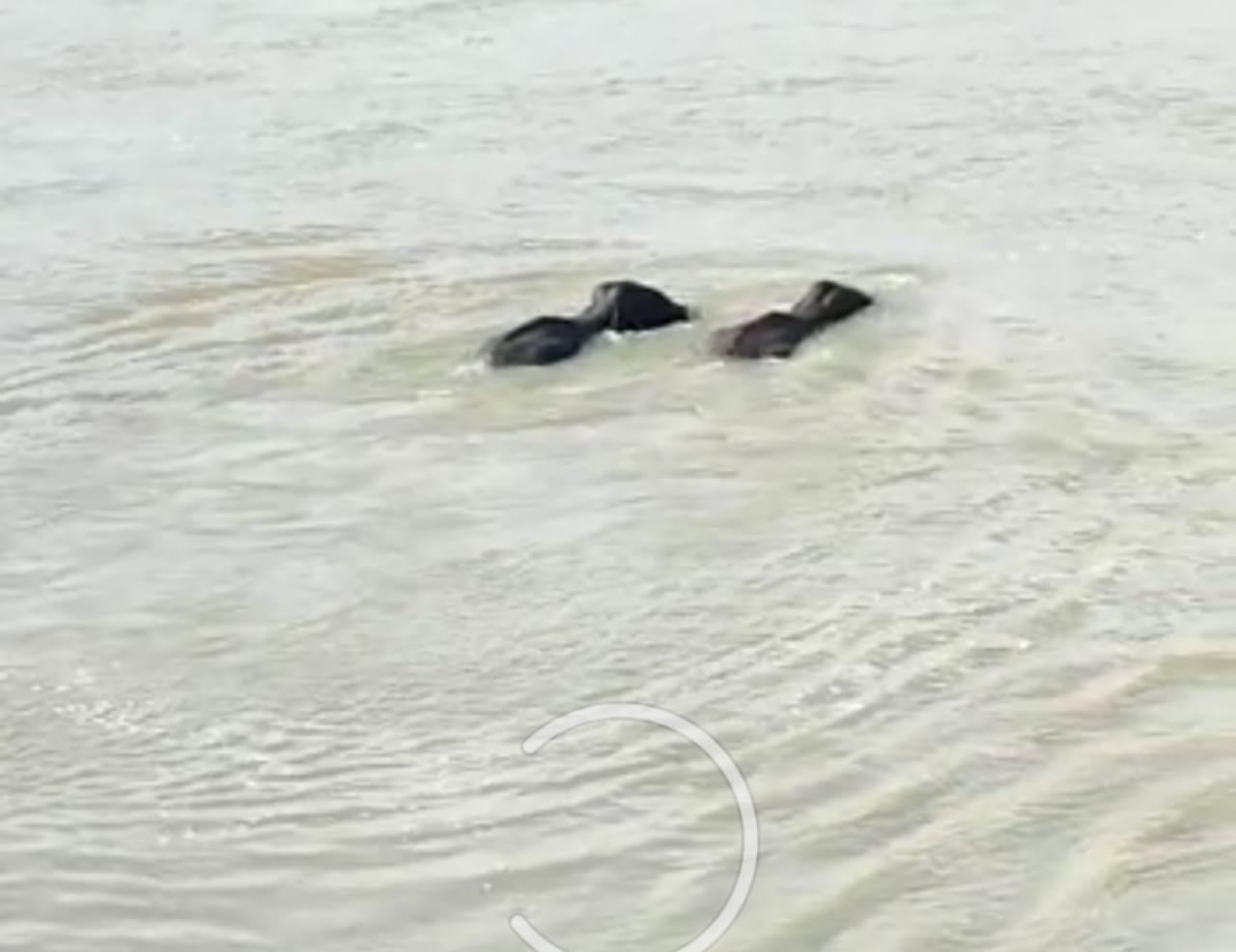 Other members of the herd swum through to Chandaka forests, the sources added.
Also Read: Tusker Swept Away In Swirling Mahanadi, Stuck Near Mundali Bridge In Cuttack
Watch the video here: