Bhubaneswar: In this era of smartphones, five city-based techies have introduced a smart kiosk with smart features in the smart city of Bhubaneswar.
They have come up with a Smart Digital Kiosk 'Nexyite' at Infocity area, which they installed in December last year.
"Maximum people are using smart phones now-a-days, so we thought of introducing this kiosk, which is all encompassing and has all the features including eight mobile charging points, three small CCTV cameras, one solar panel, 10 inch android tablet, 160 watt battery back-up, 15 inch wide digital signage and calling facilities also," said Dibya Siddhanta, an engineer.
Five friends, Dibya Siddhanta, Chitta Ranjan Behera, Chiranjijivi Naik, Mohit Mohanty and Ganesh Chandra Muni have begun this start-up.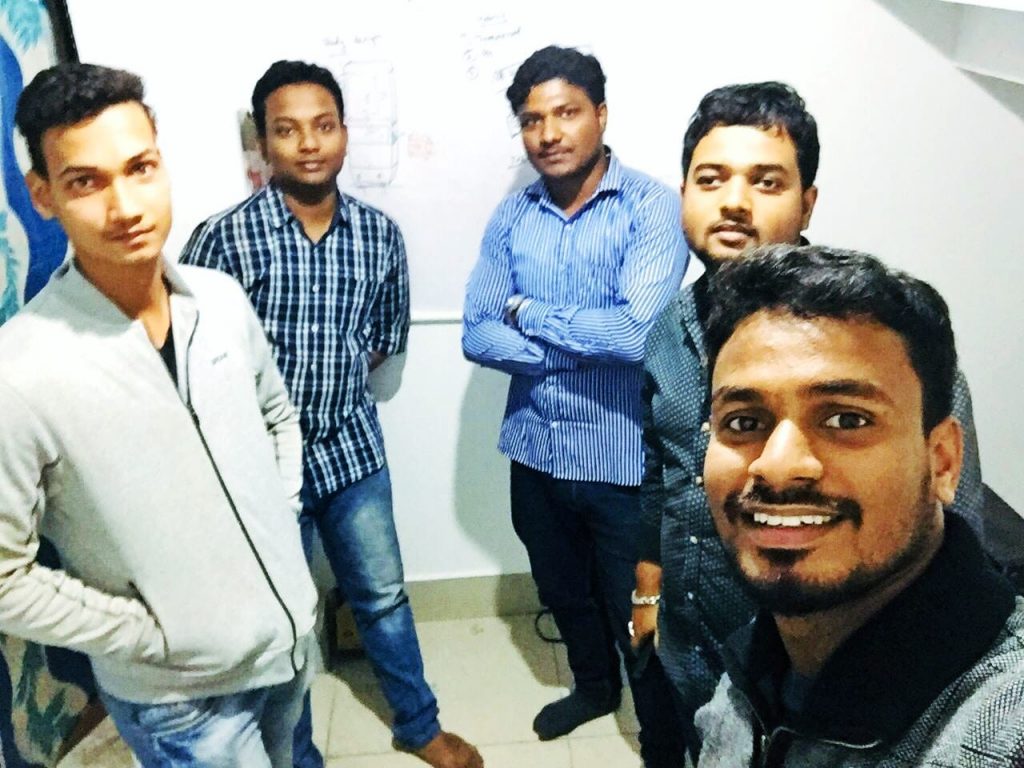 Dibya is pursuing his M Tech at CEB. Chitta Ranjan and Chiranjivi completed their Btech in 2016 while Ganesh and Mohit are Btech graduates from Parala Maharaja College and Trident respectively.
"We took six months to come with this interactive digital kiosk  'Hii System' (Human Interactive system). We invested around Rs 3.5 lakh in this business and slowly, the demand is increasing," said Dibya.
The machine can be operated from a control room. It can be run with electricity or with solar energy. Additionally, a solar panel can also be fitted on top of the kiosk, he informed. It needs 400 watts of power for operation, he added.
The CCTV cameras installed in the system capture its users' images and the system also has a call recording facility.
People can avail WiFi by giving their contact details and using a onetime password, said Dibya.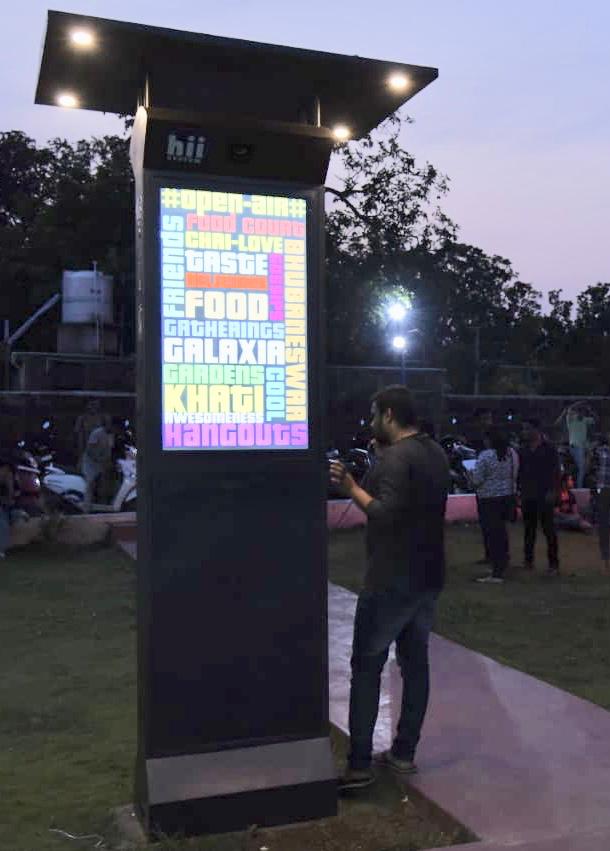 "Our system withstood Cyclone Fani as it is made of galvanised iron and steel. When established service providers failed, people were charging their mobile phones at our kiosk during the Cyclone Fani."
What is more, the 'Hii System' also has city-based apps like 'Mo Bus'. People can play many games, watch videos etc. on the system.
The highlight is that all these facilities are free of cost. "We are planning to set up this system at 16 places in the city but the Bhubaneswar Municipal Corporation (BMC) is yet to give us permission," said Dibya.
They have also started making digital hoardings in the city. "We have started digital hoardings in the smart city for a better look. We are also planning to show more than one advertisement in a single hoarding. We want to convert 10 hoardings into one i.e. digital form. We have just started this project," he added.
"We are very happy that we can provide so many facilities in one device," said Dibya on behalf of all his team members.
"We want to expand this start-up in future and supply 'Hii System' to government as well as private organisations," said Dibya.