Bhubaneswar: Krish Misra, whose Odisha-born parents Kaustubh Misra and Mona Dash moved to London in 2001, is playing one of the four leads in BBC TV Series Silverpoint (2022). This is his second outing as a professional actor.
Odisha Bytes caught up with Mona and Krish to know about his foray into the field of acting and his projects, besides what connects them to their home state.
 Q1. Was he always keen on acting? 
Mona: He has always enjoyed acting, and even when very young, he used to make up stories and was always enacting scenes from theatre or TV.
I remember, when he was only seven and had a small part in a school play. He was a bit disappointed that his character Uncle John had only two to three lines. However, he added a very unique touch and mannerism to that, out of his own imagination. He wasn't told to do so by either his teachers or parents. At the end of the play, all the children and their parents remembered his character well, and everyone congratulated him for the performance.
In year 6, which is the final year of junior school in England, the school play was the classic Wind in the Willows. He wanted to play the role of Mr Toad and auditioned for it. It was performed outdoors on a lovely summer evening and Krish's energetic and fun rendition of Mr Toad got him accolades from the children, parents, teachers and a special letter from the headmaster of the senior school. I believe playing the complex and interesting character of Mr Toad, and being cast and appreciated in this role,  was a very good testament to Krish's acting abilities.
Q2. When did he make the foray into the world of acting?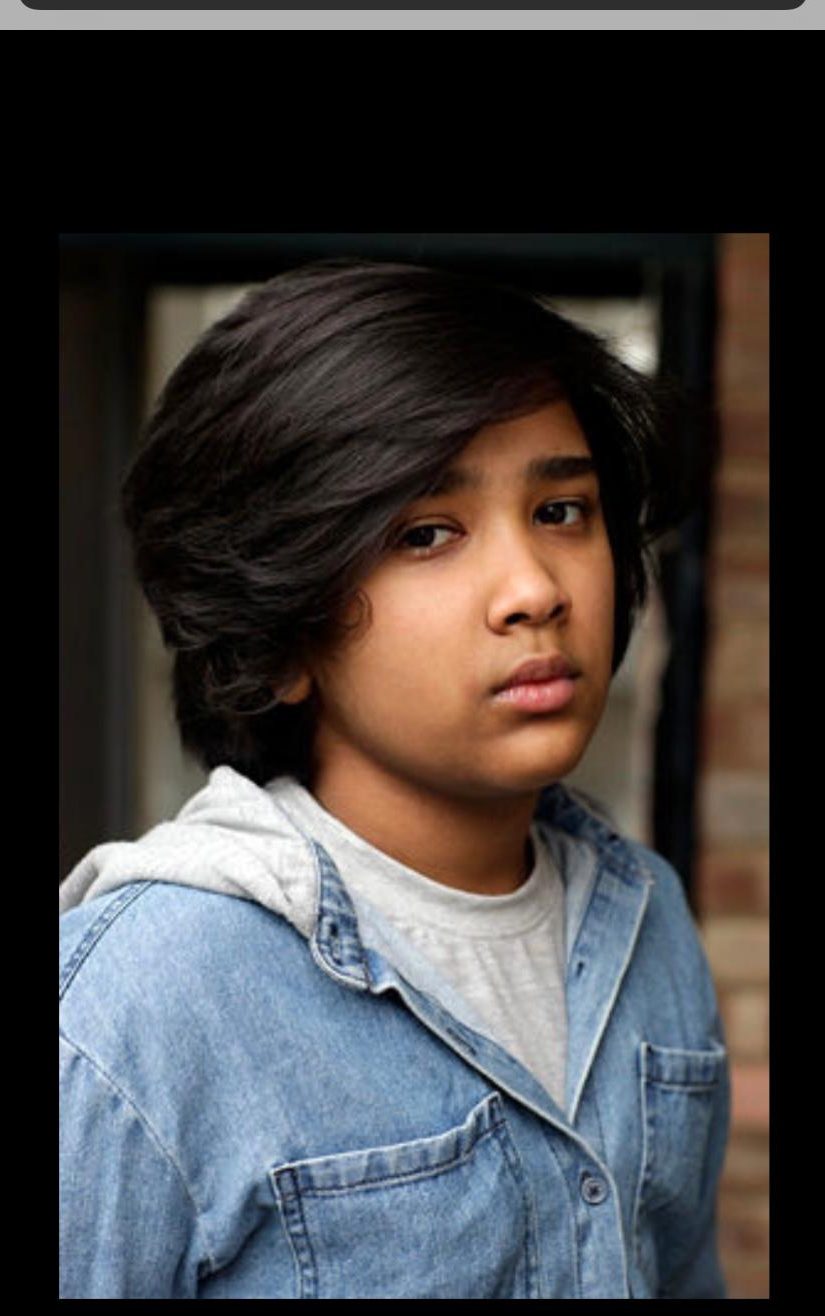 Mona: He had been acting in school plays. His drama and elocution teachers, both in the junior and senior school, believed in his potential and supported his foray into the world of professional acting. His drama teacher in the current school actually called us once, saying we should plan ways to encourage his talent.
When he was in junior school, he won awards in festivals held in London, like the Bromley and Beckenham festivals. He also won the drama cup in junior school and is a drama scholar in his current school.
At the start of lockdown, there was an open call by the Guardian UK.  In celebration of Shakespeare's birthday and in partnership with Shakespeare's Globe Guardian invited the general public to join leading actors in performing three of Shakespeare's iconic speeches from their places of quarantine: As You Like It, Hamlet and The Tempest. Krish's drama teacher sent the call to his students, and Krish sent his rendition of All the World's a Stage.  He did it just after coming back from school, completely on his own. Imagine my surprise then to find that the Guardian had selected his tape! More than 500 people from around the world submitted and a selection of those performances have been edited together, with people like Stephen Fry included!
Here is the link : (98) 'All the world's a stage': Shakespeare performed around the world in quarantine – YouTube
Q3. How did he get his first break? How did 'Invasion' happen?
Mona: Invasion is a high budget production from Apple Tv +.  They did an open call for casting across the country. While Krish had seen the open call on social media, he hadn't done anything like it before, so he didn't think much of it. That summer, he enrolled for APT, (Acting Process Technique), a short acting course, from She Soars Productions, in which they learnt about making self-tapes, and the professional side of acting. His acting teacher then sent the open call link to all her students. Krish did a self-tape and sent it across, and received a call for an audition. He was selected after two auditions and the casting directors were very surprised that he had not done any professional acting, did not have an agent, and yet landed the role. The world of acting is very competitive, and many children are into it at very early ages, so getting selected with a first self-tape is very unusual. A London based agent then signed him up.
Q4. How was the experience?
Krish: Everything about it was exciting, but also challenging due to COVID. One episode was shot in January 2020 but after that everything had to be put on hold. Because of the pandemic, many smaller productions got cancelled or postponed. Eventually, the production received permission to film Invasion in August 2020 but under very stringent rules. There were a lot of protocols to follow, entire teams were set up to have regular testing, ensure wearing of masks, filming at a distance. In fact, the script and many of the scenes had to be changed/cut out, keeping COVID regulations in mind. It was shot in the north of England, and we all lived in a giant bubble!
It was real fun to meet the rest of the cast, many being established young actors.
Mona: Krish made a lot of friends and they are all a good support network for each other, as they continue their acting journey.
Q5. Tell us about the series 'Silverpoint'.
Krish: It is a science fiction series based around some kids in a summer camp who find something strange in the woods. That's all I can say about it at the moment!
Mona: It is a very exciting story and Krish is one of the four leads.
Q 6. How does he balance his studies with his passion for acting?
Mona: Last year, most of the shooting was done in the summer holidays. But this year it is a much longer schedule. There are very formal rules and procedures when children are filming for TV or movies. The number of hours is fixed and there are also dedicated tutors on set. The school sent some work, and his tutor on the set has been carrying on with his lessons. He even appeared his exams online. His current tutor is very dedicated and determined to keep up his academic level.
Q7. Has he taken any formal training in acting?
Mona: Krish is certified for Lamda (London Academy of Music and Dramatic Arts ) level 6 and working on the next level. LAMDA is a certification offered in the UK – its aim is to improve standards in communication through the spoken word, foster an appreciation of literature, poems and drama, and acknowledge levels of achievement
He also did a short acting course APT. He recently won a place in the National Youth Theatre, London, but couldn't take it up due to his shooting commitments.
Q8. Any inspiration? Any actor he idolizes?
Krish: I really don't idolise any specific actor. But I have a few favourites, for example, Tom Hardy for his role in Peaky Blinders, Kevin Hart though he is a comedian and Steve Carrell because he is funny and seems to be in everything.
Q 9. Any coming projects?
Krish: Just waiting for these two serials to be aired. 'Invasion' sooner than 'Silverpoint', but other than that looking for something new and exciting to come up.
Watch the trailer of 'Invasion' here:
Q.10. What are his other interests?
Mona: Like most boys his age, he likes his PlayStation and enjoys playing with his friends. He also likes some sports such as football, cricket, squash.
Q11. How does he connect to Odisha?
Mona: Krish's connection to Odisha is mainly about family. He has visited Odisha almost every year before the COVID pandemic. He loves to meet his grandparents and his cousins. It is a very different atmosphere but he treasures the warmth and love he receives from family when he visits Bhubaneswar and Cuttack. He loves aloo bhaja (potato fry) and macha bhaja (fish fry) prepared by his grandmothers.
Q11. As a parent and writer, who moved to London from Odisha, how do you feel about your achievements in the distant land?
 Mona: We moved to London in 2001, so it has been a while. It is always a challenge to move to a new country and settle there when you have absolutely no family or relatives around. This is sometimes easier if you come to study in the country or move with a job in an Indian company and have a readymade network of colleagues.
We didn't have either of these. I got a job in an international company and moved here, so the journey has been very self-made. It was challenging but as with everything, the results of hard work always feels sweeter. As for the writing, while I used to write before and was published in India, London is a very diverse city and there is a huge talent pool. The standard of writing is very high, so I feel a special sense of achievement to have been published in England. My new short collection Let Us Look Elsewhere was published in June 2021. My memoir A Roll of the Dice, which is actually a story of my journey to motherhood, and hence a lot about Krish, was published in 2019 and won an international award as well. I had also received a debut poet of excellence medal, in the House of Lords, from a diaspora foundation. Many of my short stories have been listed and won various competitions in the UK. My work has been published in journals, and more than 22 anthologies. I treasure these and am very grateful, but there is still a lot to learn, a lot to be inspired by, and also a lot more to do!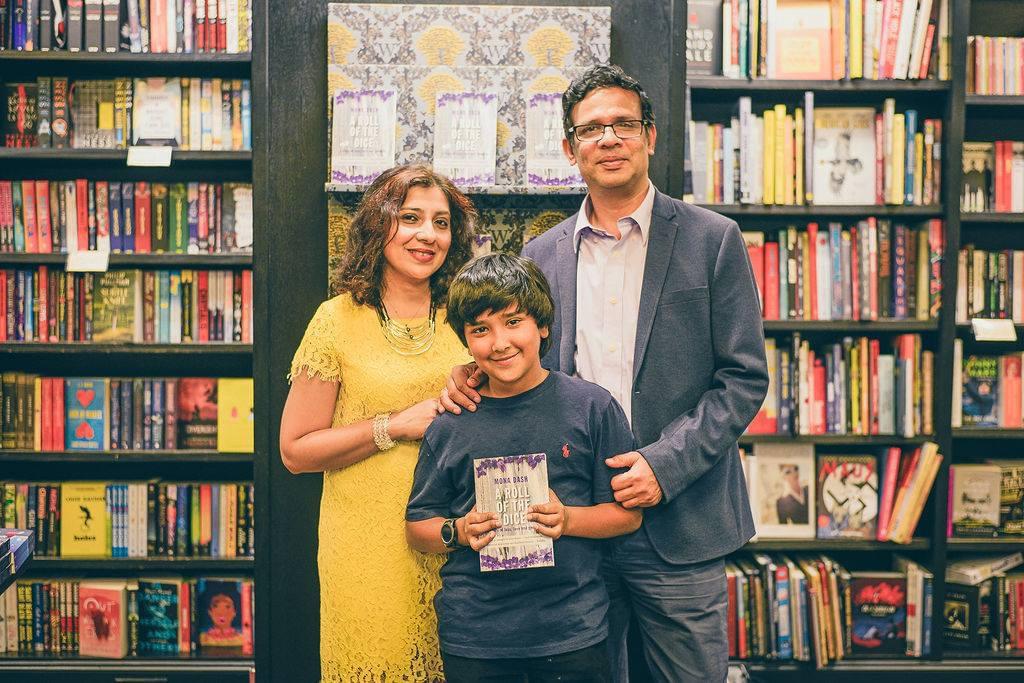 Fourteen-year-old Krish is the grandchild of (late) Dr Kishore Misra and Prof Bimalprabha Rath; and (late) Dr R.N. Dash and poet Mamata Dash.