A Biker By Passion, Krishna From Odisha's Balasore Has Travelled To 7 Countries On His Harley-Davidson
Balasore: Passionate about travelling on bike, he has visited 7 countries on his favourite Harley-Davidson in the last 4 years. Despite challenges, the pleasure of biking on long distance pushes him to cross new frontiers.
Meet Krishna Satpathy from Balasore who recently returned after a successful bike ride from Ladakh. A businessman staying at ADM square in Balasore, 39-year-old Krishna he had a passion for driving bikes since his young times. But he could not afford his dream bike to go to new places.
After his business flourished and he could save enough money, he bought a Harley-Davidson from Kolkata in 2016. "I was interested to buy that bike after knowing about it from different sources. After getting that bike, I joined a bikers' group and got information about their biking programmes," said Krishna.
His first long bike ride was from Balasore to Goa. "It took me four days to reach Goa from Balasore. From 2016 to 2019, I have covered seven countries on bike. I have covered India, Nepal, Bhutan, Myanmar, Thailand, Malaysia, and Singapore. My first international bike ride was to Bhutan," said Krishna.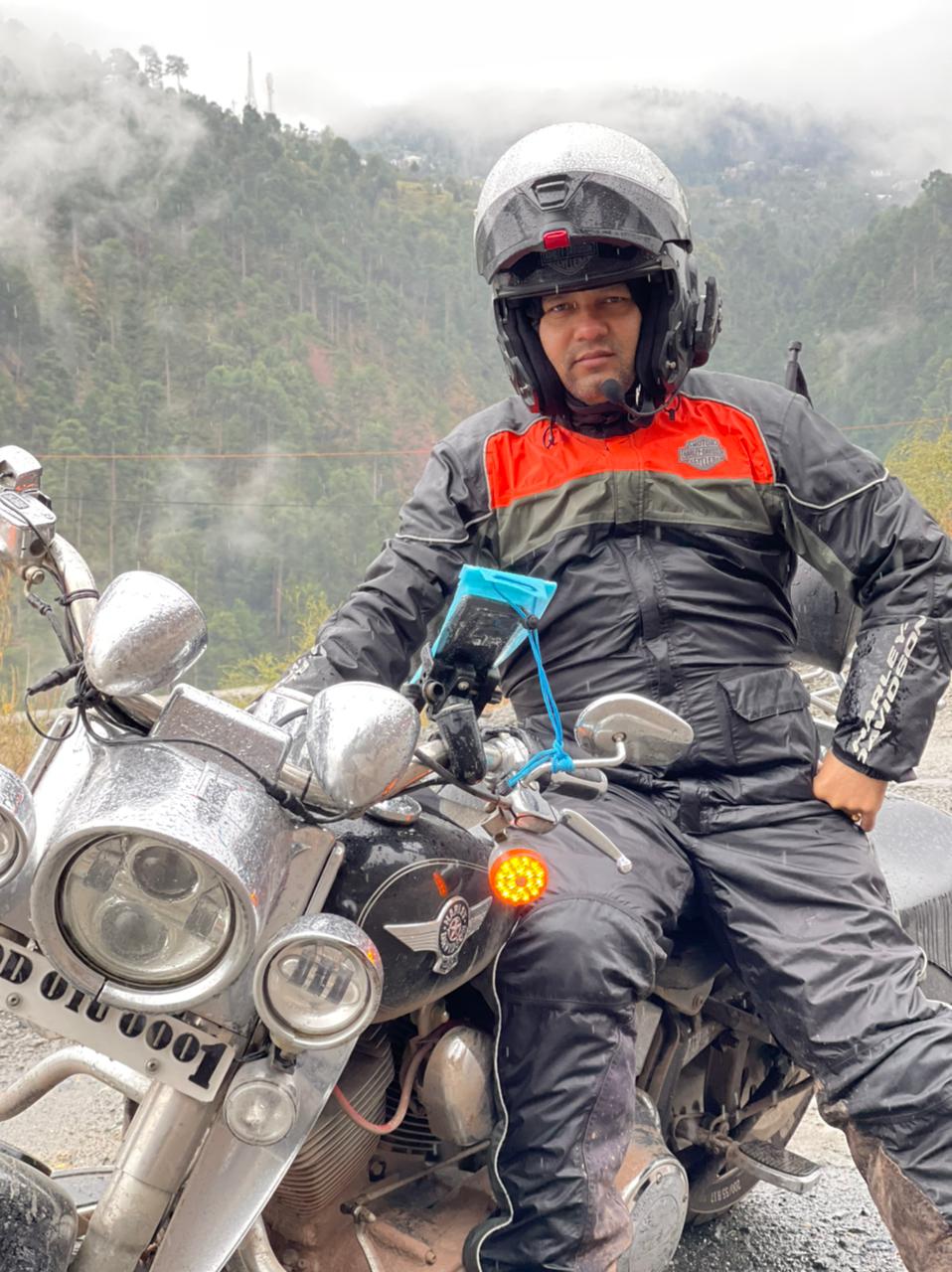 He also visited four countries on his bike in 25 days. His achievements include meet the challenges of Big-5, Iron Butt, Golden Quadrilateral, Kashmir to Kanyakumari, 21/365 and International Ride. He has covered 1, 25,000 km in four years.
Since 2020, he has been the director of Harley-Davidson All Odisha Biking Group.
"For COVID restrictions, I have not been able to travel for two years. Recently, I had gone for a long drive in a group. I returned from Ladakh tour a couple of days back. This was my second tour to Ladakh. I have gone four times to Kashmir on bike. I have an aim for a UK trip but it is yet to be finalised," he said.
Speaking on his experience on bike ride to new places, he said, "The good things about the trips is that you know different cultures and their lifestyles. We have come across very good and helpful people at many places."
On the flip side, he said bad roads make the journey strenuous and tiring. "Some times, I have faced problems with bike. As bike riders, we have to face many challenges. In my last trip, we faced problems while crossing Zoji La pass," he added.
"Despite the challenges and problems, bike riding makes me forget all my tensions.  Though my family members never oppose me in my adventures, they feel worried when I go on long journey," he said.