Did You Know You Can Cool Your Home By Using Exhaust & Vent Fans Properly
Bhubaneswar: Have you noticed that it is generally cooler outside your home or on rooftop compared to indoors in the evenings? This is more pronounced if your house has poor ventilation.
You can drive the heat out of your home and force cool air to enter by using vent and exhaust fans strategically. While simple exhaust fans are a good option, proper ducted vent fans are even more effective, if placed properly. One of the most important things is to calculate the proper size of the vent fans required.
How to calculate exhaust fan size?
Vent fans are calculated according to the volume of air exchanged in a particular time usually in cubic feet per minute (CFM). A rough thumb rule is 1 CFM for 1 sqft of space. For a detailed calculation, you need to determine how many times you need to exchange the air completely in an hour or frequency.
According to Japanese engineering firm KDK, Airflow required = Volume of room * Frequency of air exchange / 60
The frequency of air exchange is usually 5-6 times for normal rooms and as high as 15-20 times for kitchens.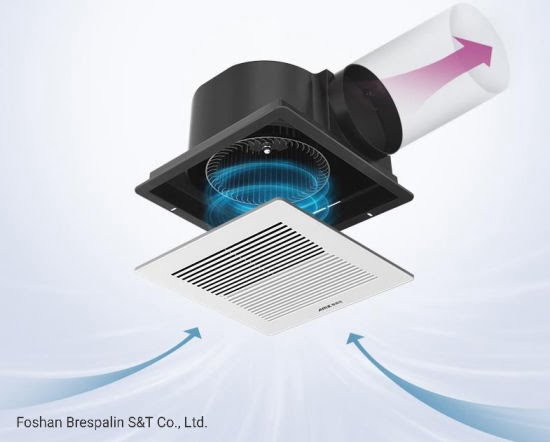 For small bathrooms, a standard 100-150mm exhaust is often enough. Some vent fans come with flaps that close due to gravity. These help in keeping insects out.
Exhaust fan in reverse?
You can install an exhaust fan on your wall in a reverse direction to force cool air to enter your room. This is quite effective if the air outside is cooler in evenings and night.
Things to note:
Seal gaps around exhaust/vent fans, else air will recirculate at that spot and won't be effective.
Usually doors and windows on the same side are required to be closed.
For bigger rooms, ask a professional to determine the number, size and placement of fans.
Vent fans can be installed inside ceilings and ducted for neater and more effective ventilation.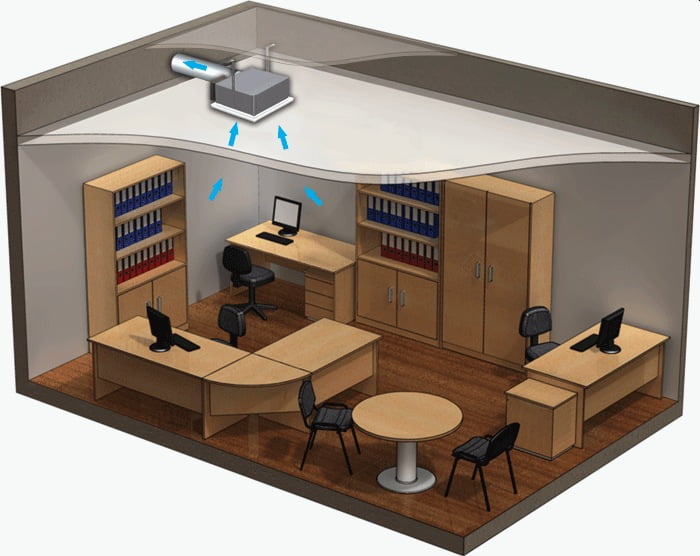 Benefits of forced ventilation:
Apart from cooler temperatures, fresh air is generally healthier.
It reduces indoor air pollution.
Experts such as the CDC recommend ventilation to reduce the chances of COVID-19 viruses.
Also Read: Beat The Heat By Painting Roofs White