Fact Check: Is Taliban Doing 'Bacha Bazi' On The Streets Of Afghanistan?
Doha: In their last rule two decades back, the Taliban had earned infamy for their atrocities towards women. Reports of women and girls being sold on the streets of Afghanistan are doing rounds again.
An image on social media shows a group of women mourning while some men are taking photographs of a girl. The post claims the girls are being auctioned for a deposit of just USD 25.
However, a reverse search on Google reveals that this is a 2015 photo of the funeral of Farkhunda Malikzada, a woman who was lynched by a mob in Kabul for allegedly burning the Quran.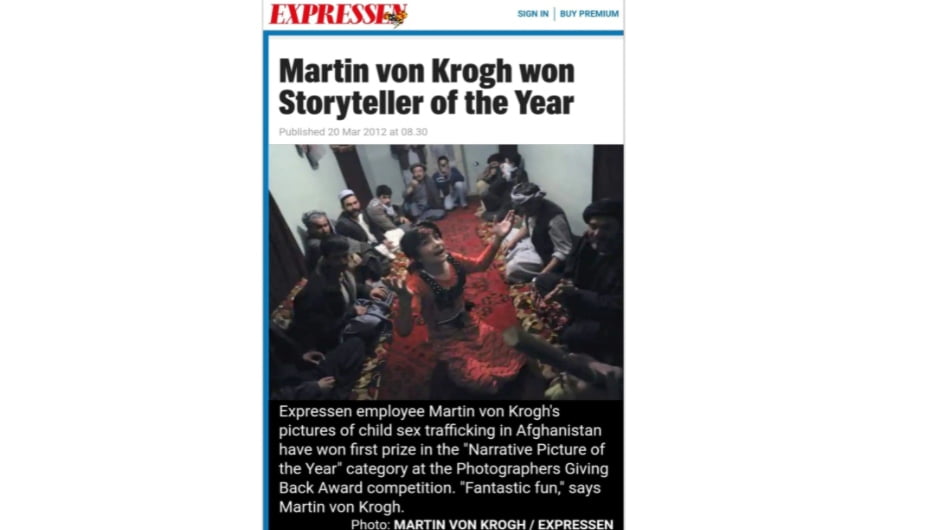 The second image shows a boy allegedly used for child prostitution. The photograph is, however, nine years old.
There is an old practice called "Bacha Bazi" in Afghanistan where the affluent buy adolescent boys for sex and entertainment and dress them as women and dance.
The image was first uploaded in 2012 on "The Photographers Giving Back Award" Facebook page. It was taken by Martin von Krogh of the Swedish newspaper "Expressen" who reported child prostitution in Afghanistan.