Imbibing The Resilience Of Odisha Puppeteers, Lipika Singh Darai Plans All-Odia Feature Film
Bhubaneswar: Woman documentary maker Lipika Singh Darai's 'Backstage' tugs at the heartstrings, enlivening the process, the transition, the loss of originality and the socio-political milieu that shaped puppetry in Odisha.
It is the only Odia docufilm to be screened at the nine-day-long 52nd International Film Festival of India (IFFI) in Goa, which began on Saturday.
In a freewheeling interview with Odisha Bytes, the filmmaker spoke about her eight long years of research and documentation of the rich cultural heritage while traversing off the beaten path, timelines and fading forms – glove, string, rod, and shadow – and the hurdles that almost made her give up on her film. Excerpts:
Q: What prompted you to make this film?
A: Filmmakers and artists are sensitive to things happening around them, maybe because they are always looking for some kind of engagement. 'Some Stories Around Witches' happened because I was affected by news reports on witch-hunting in Odisha. With puppetry, I felt the need to archive their performances, tell their stories and the burden of the legacy. It was all the more important because they are perhaps the last generation of puppeteers and some of these art forms will become extinct in the next few years. It was my contribution to the cultural catalogue of the state.
Q: Tell us about the process which culminated into an 85-minute docufilm.
A: I had heard about a rod puppeteer, Maguni Charan Kuanr. I went to meet him in Keonjhar and got involved. I liked him as an artist and his connection with art. This happened around the end of 2012. Indraneel Lahiri, the cinematographer of my film, got funds for a documentation project from National Folklore Support Centre. Maguni mausa (uncle) was the main artist collaborator in the project.
It was a tedious as well as meticulous process, trying to dig deep into their lives, backgrounds and that of the artforms. I got to know the different forms and the people behind them and their artistic journeys, the exposure was huge. And then there was an urge to convert this wealth of information into a film.
Q: Why did you pick 'Backstage' as the title of the feature documentary?
A: Puppeteers work behind the stage, hence the name 'Backstage'. It is about their life and how art had thrived in a community through individual artistic journeys. How do they think, the socio-political milieu and what are the layers? We generally watch them perform at Rabindra Mandap (in Bhubaneswar) and any other auditorium, take the best pictures of the folk art and come back home. Perhaps, develop those and put them on a wall. What about the persons behind those performances?
I had met glove puppeteer, Abhay Singh, in Cuttack during a felicitation ceremony and had a long chat with him in the lanes of the Millennium City. It was around 9 pm and they had to return to Kendrapada. Since they did not want to spend the prize money on commuting, they spent the night at the bus stand and boarded a bus early morning for home. This is the real story behind these artists and their struggle to save the dying artforms.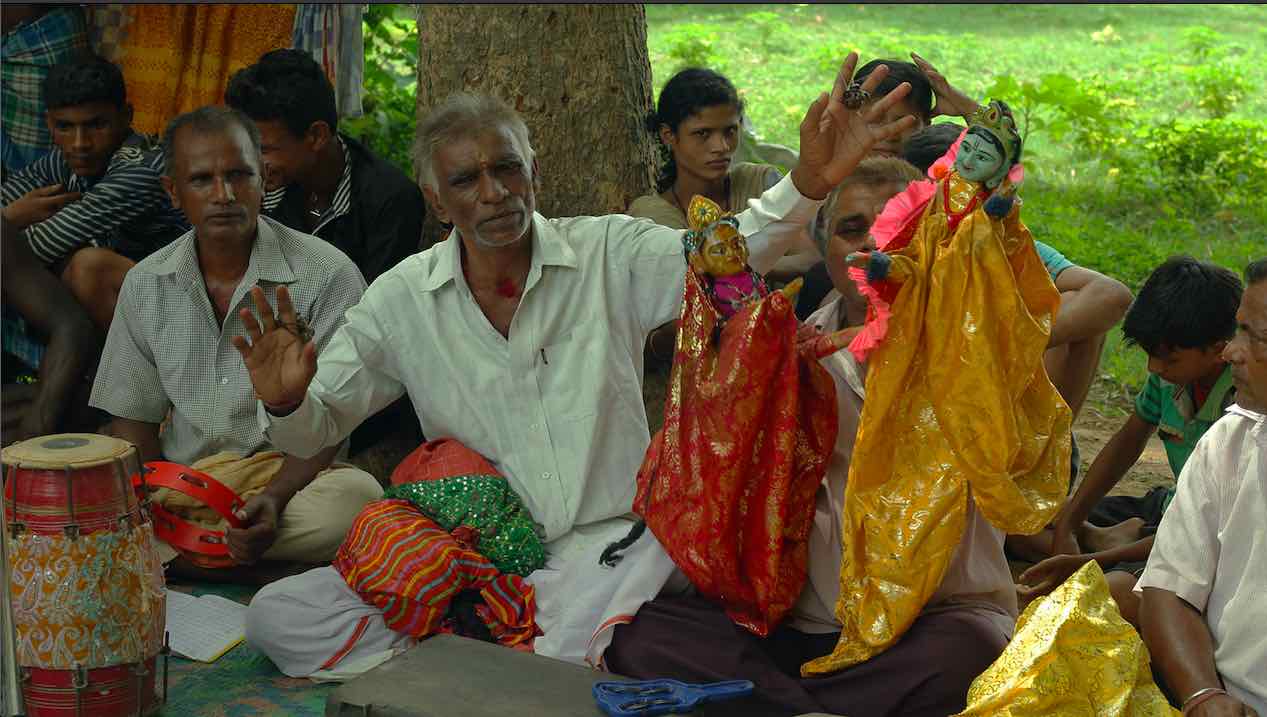 I have not been able to retain many such encounters and experiences as I had to edit the original film of 2-hour length to 85 minutes.
Rabi Das, a shadow puppeteer of Bhaluki, whom I have featured in the film, could not cope with the challenges and start a Ravanachhaya troupe again. It was his elders, who led the troupe then sold the entire collection and said it was stolen. And it happened almost three decades back.
Q: When did you begin to shoot for the film?
A: During the research on the project, which went on for almost one and a half years, we shot extensively while getting to know artists from Keonjhar, Angul, Ganjam, Phulbani and Kendrapada. Those were mostly interviews. I pitched for the film in 2014 and got funds from the Films Division after almost three years. I went back to them to shoot the final schedule in 2017. I have used the old footage and come back to every artist, while tracing their individual journeys, the incandescent beauty of their performances and the struggle for sustenance. I could not do it for string puppeteers, who are lost in time.
Q: How did you decide on the storyline?
A: There was no storyline. When I began shooting for the film, I was sure about how I wanted to look at these artists and had an understanding of how to place the cameras and how much and what to shoot. I would just narrate the plot and leave it on them to take it forward. There was no script, no prompting.
The rocks of Sitabinj was included by design. There is a correlation between the cave paintings and Ravanachhaya. The place enticed me and I visited it twice. It was haunting and a metaphorical stage for the film. So, I knew I had to have a longer track shot and show the rock slowly. I also had to show Maguni mausa limping as he had met with an accident during the last schedule of my shoot because that was the reality of that time.
And I made it a little personal with my own experiences and involvement.
Q: You have also raised several questions in the film while focusing on the dying forms, tell us about them? 
A: Folkart is in such a vulnerable state and is also losing its appeal. Who would like to watch shadow puppetry and life-sized figures narrate episodes from the epics and folklore? There is no contemporary participation. The newer generations are oblivious to their existence. These art forms are confined to rural belts and devoid of exposure and government funds. So, they take time to evolve and by the time it happens, they lose their relevance.
The evolution of an artform also depends on a person's mindset, society, the stage and how progressive your world is. Not to mention, the reaction of the community to the change. Some art forms are rigid. Maguni mausa could conceptualise a character, Bhagia, which went on to become very popular with the audience but not many artists could do such improvisation.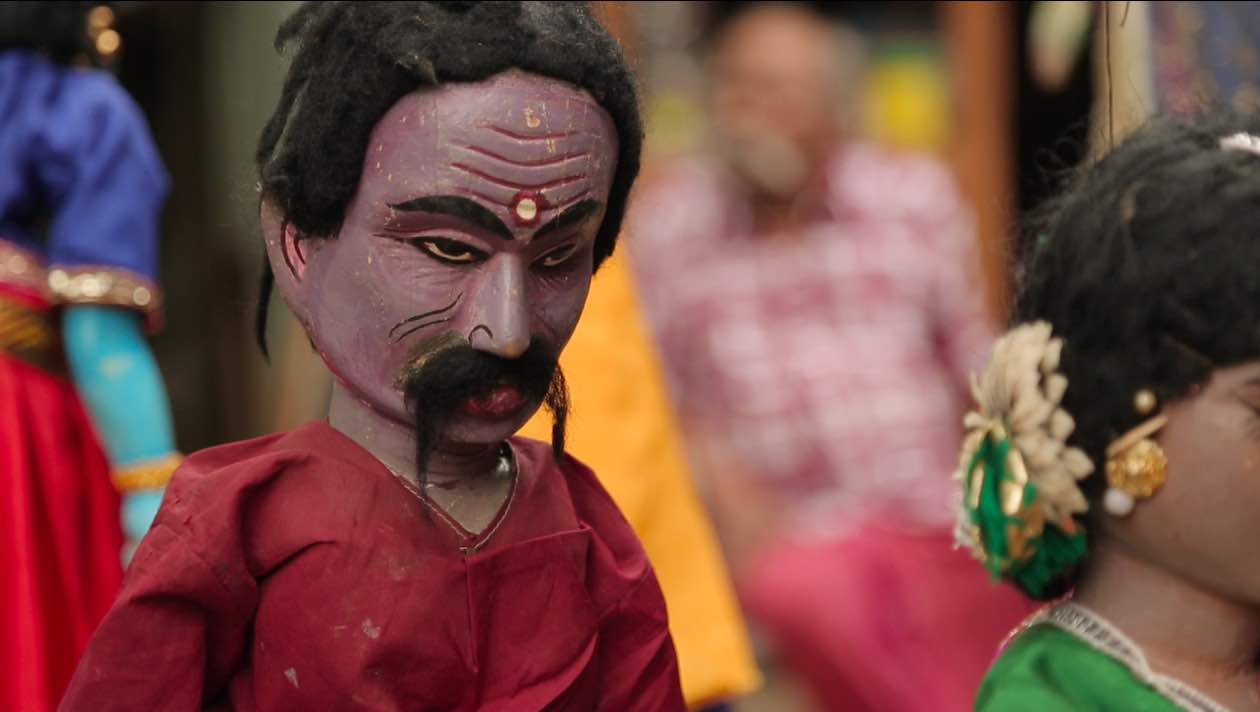 When Kathinanada Das got the President's award in 1978, Sangeet Natak Akademi got involved in Ravanachhaya puppetry and changed it completely. The art lost some of its originality in this attempt for revival. What we see today is Pattachitra, which has a commercial aspect to it. When people see these beautiful puppets, they don't ponder on the loss of originality because here it is a question of survival. It is not the degeneration of the artform, instead, it has become someone else's. So, can the present-day performances be called truly authentic?
The film delves into the socio-political layers, caste and religion, which is so dominating when it comes to art practices. The reactions when it is adopted, or sometimes appropriated, by other castes and communities.
This brings us to another question: When an artform become a stake of the state, does it belong to the real artists anymore?
Q: What was the intention behind including Ramaleela and Pala artists in the film?
A: It was a mega project. I travelled to Phulbani to give a glimpse into Ramaleela of Odisha because Maguni mausa entered the world of performing arts through this medium in his childhood. That's why Raamleela was important in his artistic journey. As Phulbani's Raamleela team was active and their masks were magnificent, including 100kg heavy Ravana half body wooden Mask, I decided to record them as a reference.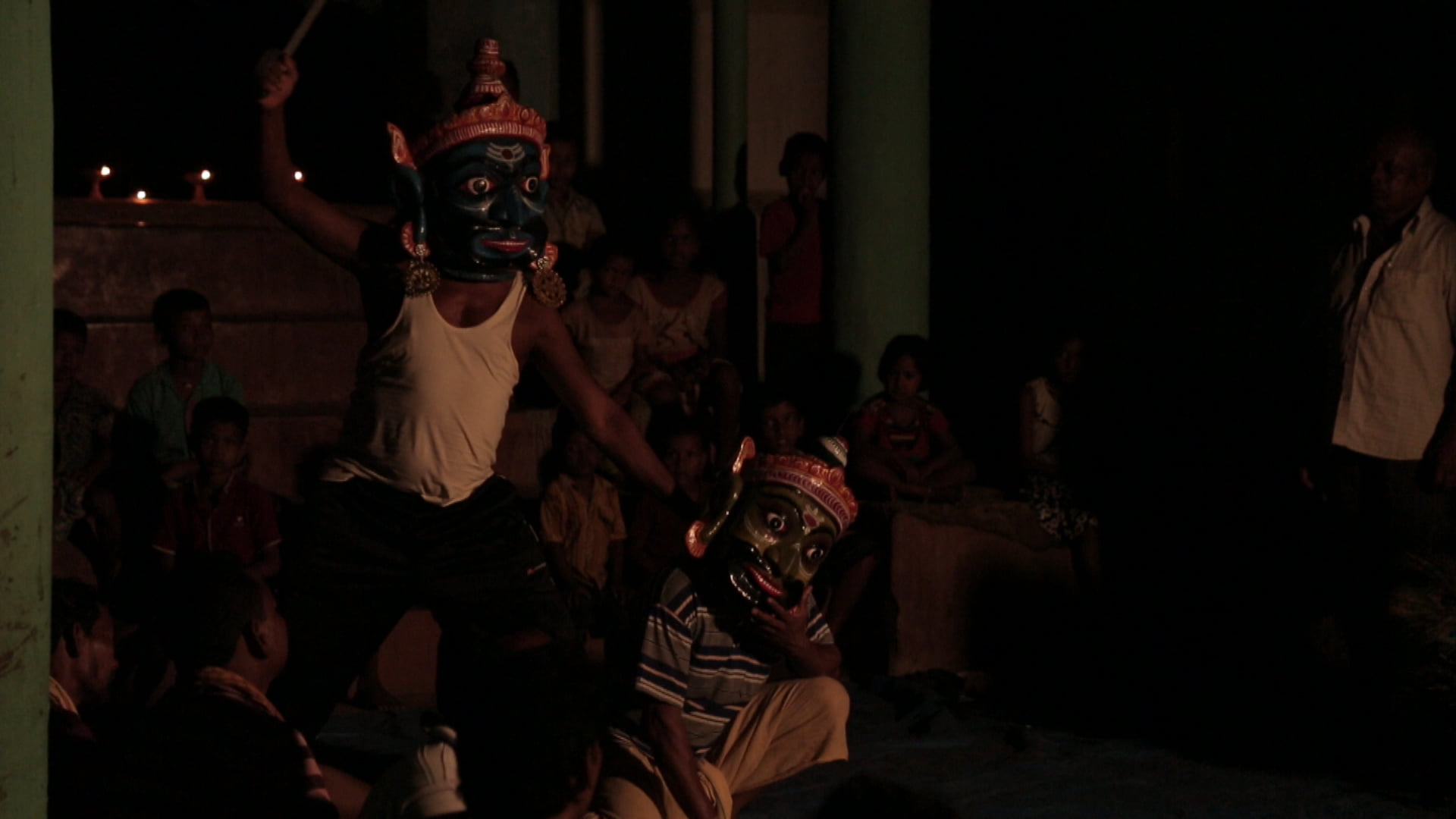 Ganjam animals mask, an extension of the art, had to be incorporated. And when we talk about the oral tradition of the state, how can we ignore the Pala artists. They became the narrator, who introduced Odisha, the artists and brought a whole new perspective to the film.
Q: What was your personal takeaway during the entire research and filming process? 
A: It was a privilege to work with them and document their artforms in form of a film. I feel enriched having got a chance to be part of their lives and witness the artform very closely.
People generally don't consider them amazing artists, but I do. They are a source of huge experience having stood by their art form, and it is this quality that attracted me to them. Their sheer love and dedication for the artform amid the challenges resonated with my troubles as a filmmaker. The experiences that they had gathered over the years made them kinder and more gracious.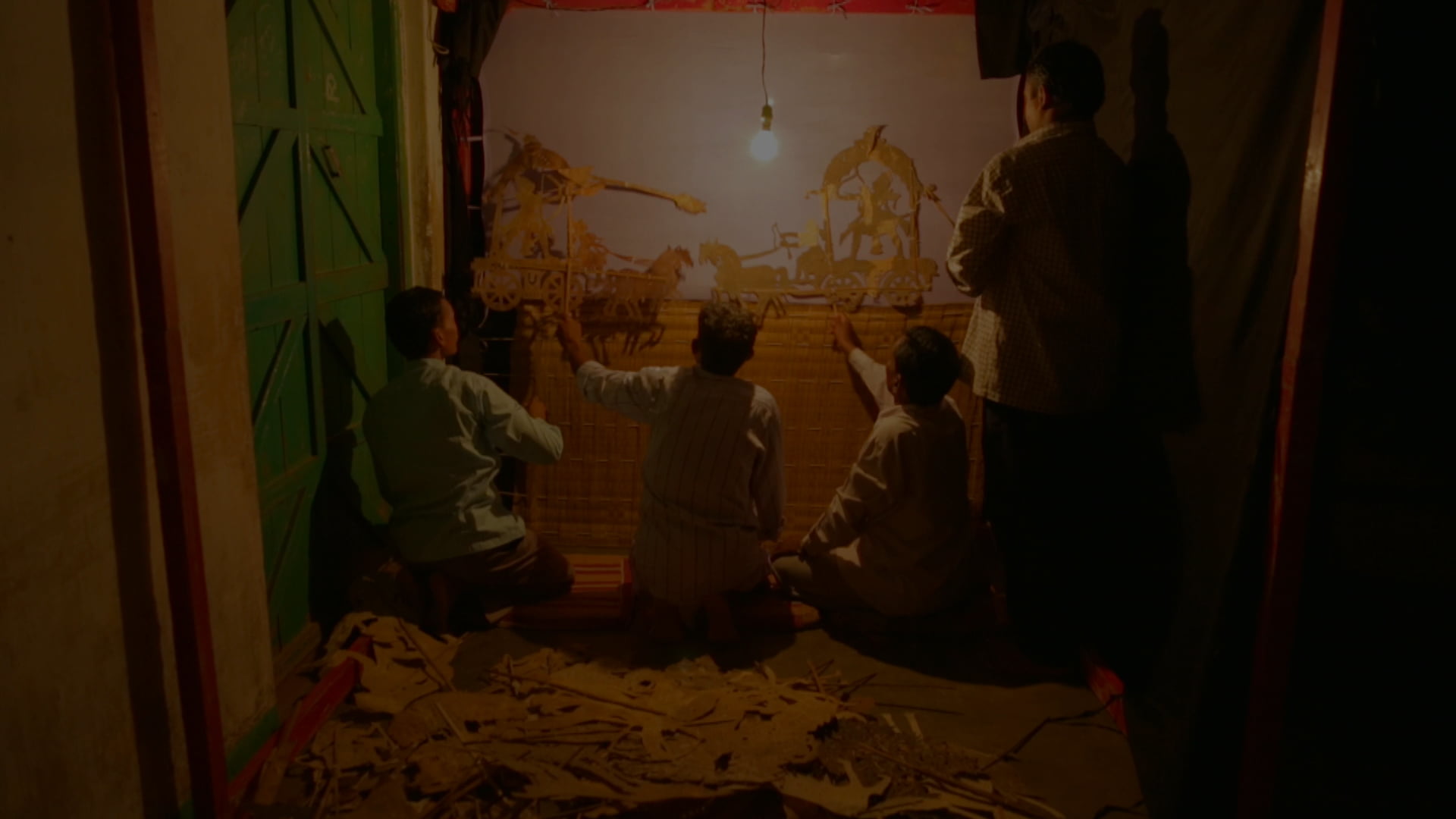 It was like tracing a fellow traveller's journey.
Individually, I have grown as a person. This is the biggest film of mine, and there was so much to handle and also the burden to complete it. As an editor, the task was enormous. I won't say that 'Backstage' is exactly how I had thought it to be, but from the puppeteers, I have learnt to accept the compromises one has to make during the journey of a film and also the need to stand by it.
Q: Any upcoming projects?
A: For the last one year, I am trying to generate funds for a fiction feature film and what is limiting me is that I want to work with a producer from Odisha. I want to make an all-Odia film which can travel places. They are ready to invest if I make a film in Hindi but are not keen to produce one in Odia. It has always been difficult to get funds in Odisha. There is no clarity from the Odisha Film Development Corporation. They have some rules and regulations, but it is not functional.
Q: So, do you regret your decision to move back to Odisha? 
A: My decision to shift was completely personal. Travelling across Kalahandi and Balangir, while assisting someone as a sound recordist, had triggered a desire to come back to the state and present the real Odisha and its people. Moreover, I didn't want to limit myself to sound recording for Hindi films only. Being an Odia, I knew the language and could think, visualize, feel and express my world better.
We can also make a profound film, which will be talked about and given as a reference. Bring about a change in the industry. When Telugu and Malayalam films can, why not an Odia film?