Despite the Odisha Government's efforts to promote and push for digital transactions, citizens seem more comfortable making payments through cash.
According to Worldline India's 'Digital Payments Report' for the second quarter (Apr-May-June) this year, Odisha is still to figure among the big states in the adoption rate for the digital mode of payment.
According to the report released this week, Maharashtra topped the list, followed by Karnataka at the second place and Tamil Nadu at the third. Neighbouring state West Bengal was placed at the 10th spot.
Among the cities, Bengaluru led the pack in embracing digital transactions, followed by Chennai and Mumbai.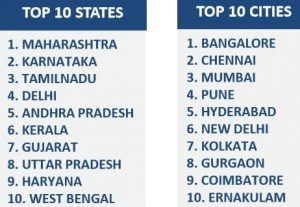 Digital transactions became a key policy initiative of the Narendra Modi government following demonetisation of high-value currency notes in 2016. Incentivising customers, discounts and freebies were rolled out subsequently by the Finance Ministry. The Odisha government also did its bit to encourage digital transactions.  But Odisha along with several states has been rather slow in embracing digital payments. Southern states, on the other hand, have posted an impressive show on its march towards ushering in a cashless economy.
This Worldline report is an in-depth analysis of payment trends across traditional channels like debit and credit cards and new payment methods like mobile-based payments, e-wallets etc.
Some of the interesting findings:
# It said that digital transactions peaked during festivals such as Eid-ul-Fitr( June 5) and Ram Navami-Baisakhi (April 13).
# UPI transactions through platforms such as Phonepay continued to soar as the total volume of UPI transactions in Q2 2019 was Rs 2.2 billion, a 263 per cent increase from Q2 of the previous year.
# Significantly, between June 2018 and June 2019, there was an addition of about 1 crore credit cards and reduction in 1.07 crore debit cards.
# While the rise in credit cards may be attributed to growing digital payments and the expansion of retail borrowers in the market, the fall in debit cards could be due to the mass closure of zero balance accounts, the report said.
# Number of transactions done on mobile wallets such as Paytm in Q2 2019 was 1.08 billion, an increase of 18.4 per cent over Q2 of the previous year. During this period Rs 474 billion worth of transactions took place through e-wallets, an increase of 17.5 per cent over Q2 of the previous year.