Last week we caught with 'Ghoomakad Baba'. No, we are not talking about any saint but our travel enthusiast Dhirendra Singh Rajpurohit. While his job keeps him busy for six days a week, Sundays are his own when he takes his Royal Enfield out and vroom he goes, exploring Odisha's landscape within 200+ km radius of Bhubaneswar.
A solo rider, this Sunday he joined 21 others for a ride to Ratnagada (Daspalla), navigating through the bushes, village roads and the national highway only to be greeted by a sudden downpour which added to the fun.
How It All Began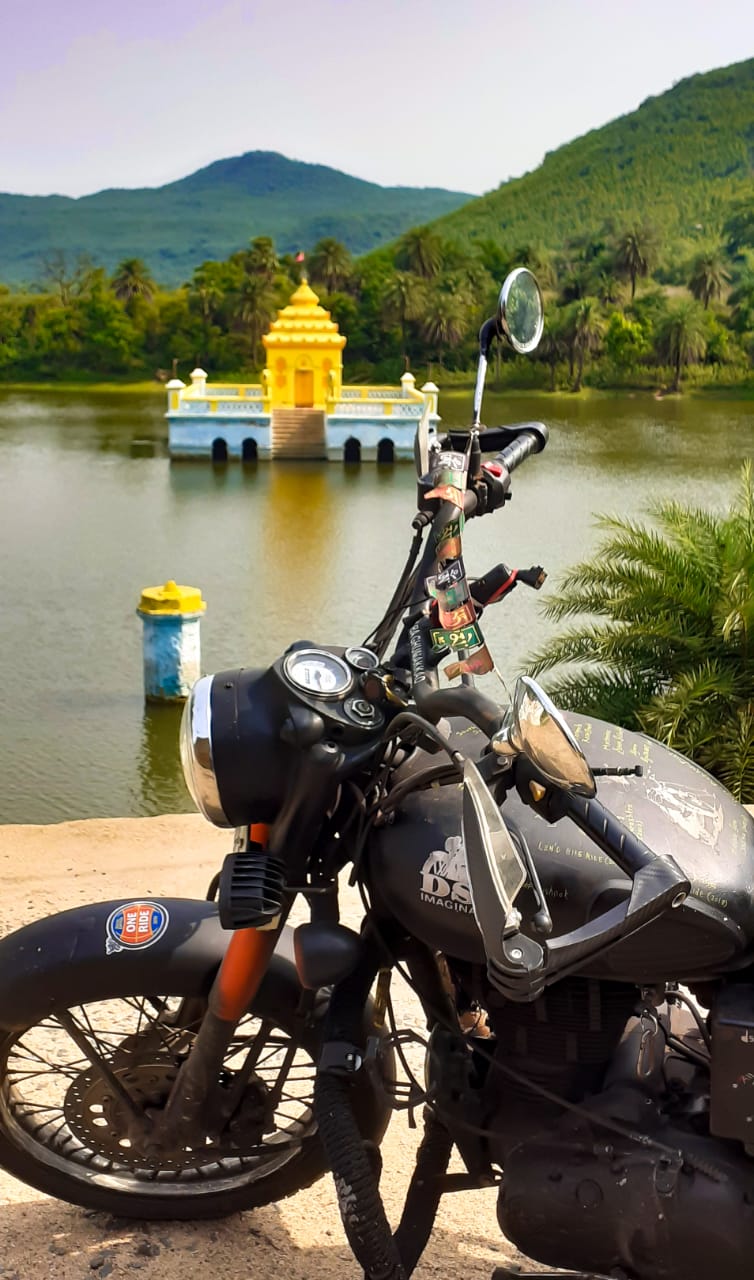 In 2011, Dhirendra brought a camera. The search for the right frames got him onto the untrodden paths. The travel bug soon bit him and once he found his twin flame, the bullet, there was no stopping him.
He began his travel diary on the treacherous Manali-Leh highway with his motorbike, which he spray-painted black. "It was available in only white then and so I got it painted black," he said.
He has named it 'Pushpak', the travelling beast.
There are imprints of places he has travelled on his motorbike and helmet, in which the written words and drawings describe him and his quest the best. "Cover the earth before it covers you", "All good things are wild and free", "Life behind bar, handle bar", "There are seven days a week and someday is not one of them" and "So much universe and so little time", aptly put down the rider's intentions.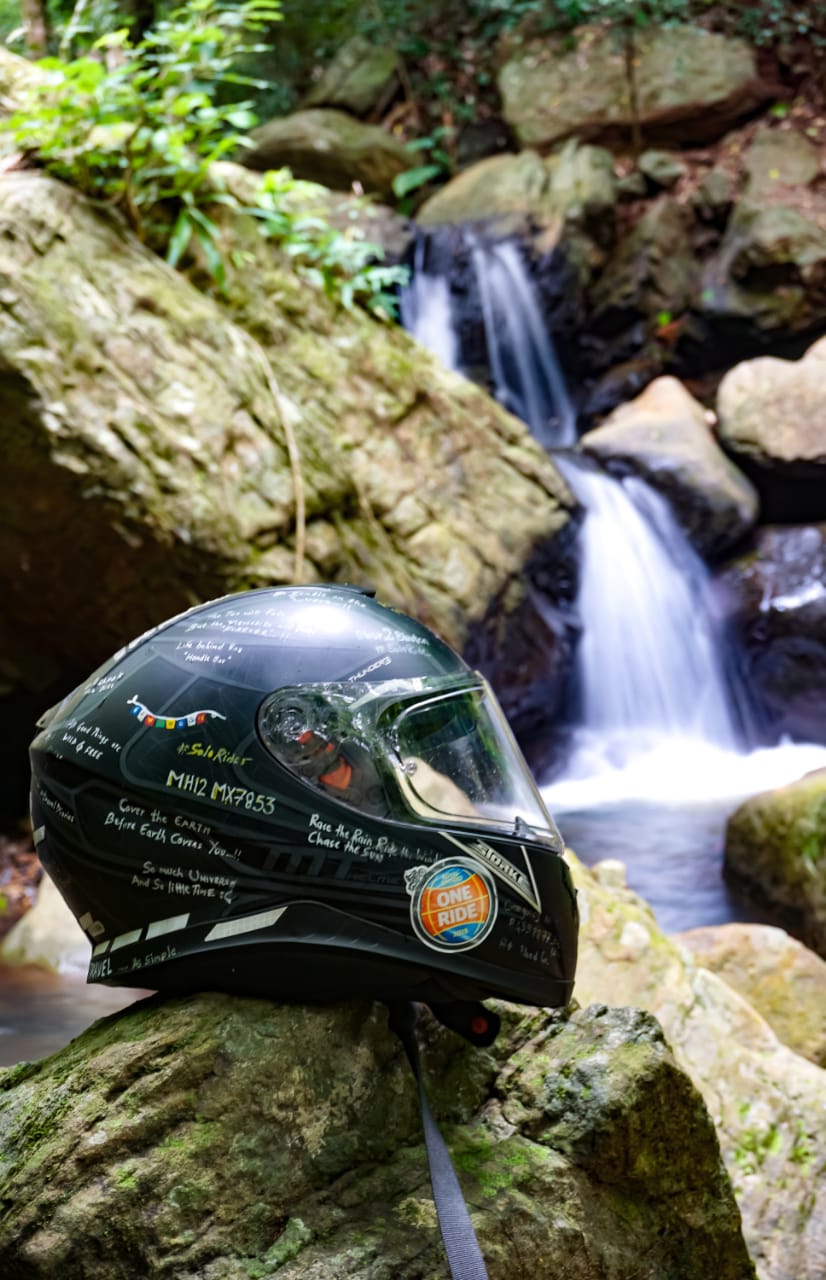 He uses all safety gears while riding.
The avid rider criss-crossed through North and North-west and North-east before job brought him to the Odisha capital in 2018. "Once I got my bike here from Pune, the exploration began," he said.
And it had him wanting more and exploring further. "Odisha is green and beautiful. Locals have been very helpful. They guide you through the most difficult terrains leading to Nature's most beautiful creations. Some have even opened their doors for me to stay after nightfall," he said.
India's Best Kept Secret, Odisha
It was the usual Puri-Konark marine drive trip that he started with. "I took some detour and could capture some beautiful spots on the way," he said.
As he rode, the canvas widened, splattered with the varied colours of nature. "There have been some breathtaking sights which have made the rides all the more exciting. Here, the waterfalls are perennial and ooze out from mountains in different shapes and sizes," he said.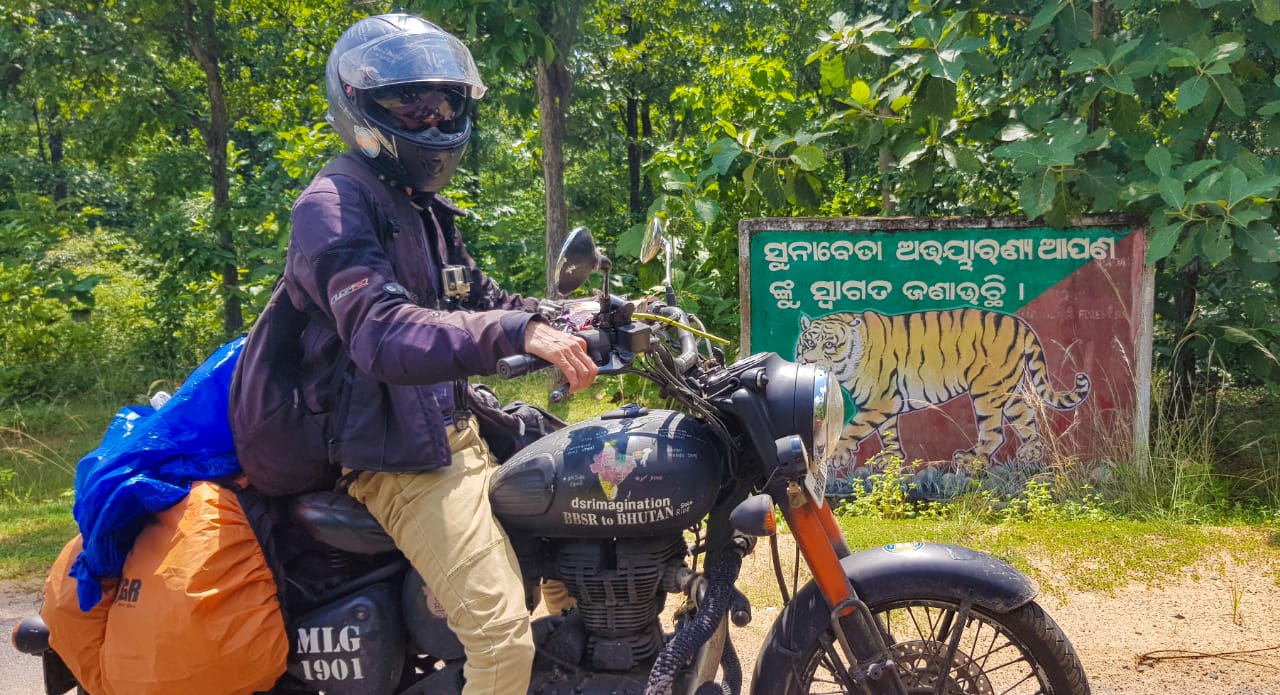 Dhirendra found a few such waterfalls during his recent four-day Bhubaneswar-Nayagarh-Balangir-Kantabanji-Kalahandi-Nuapada-Sambalpur-Athagarh-Bhubaneswar solo ride.
"We went round and round but could get to that place. A few locals were pedaling that way and after much persuasion they agreed to come along and show us the way, which was not a normal route. We had to pass through fields, made our way through thick wild growth and it was all worthwhile," he said.
After 20 km off the road, he ended at Kharaldhas fall (150 feet) in Nuapada.
The punch bowl-shaped Beniadhus water fall in Sunebada wildlife sanctuary in the same district also had him go click, click, click. This fall originates from Jonk River in Sunebada plateau and is about 24 metres in height.
"That's a beauty," he said, still trying to decipher the enigma called Nature.
During his trips to Satkosia too, he had some beautiful encounters with the locals. "It got really late during one trip and on the way I met a local, who advised me against travelling in the night. He even offered his place for night halt. I was a bit apprehensive, but was nevertheless touched by his gesture," he said.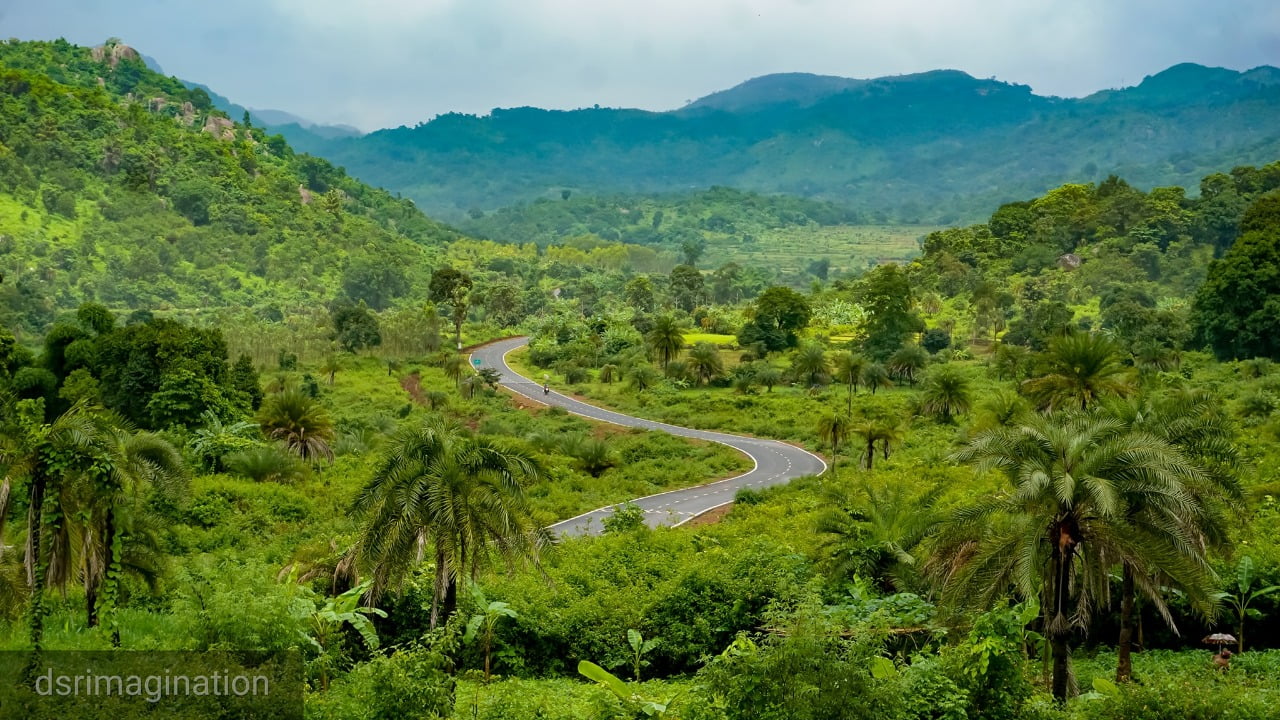 The ride to Mahendragiri in Gajapati district was another such trip. "I meet two awesome people during this trip. At the base of the mountain, I found a saint who allowed me to park by bike. I trekked up and found another saint there. He had a small farm where he grew vegetables. He offered me dalma. He refused to take any money. By the time I reached the base of the mountain, it was already 7 pm. There too I was served rice and daal. And again for free," he said.
Not An Easy Ride
The excitement, the adrenaline rush notwithstanding, such rides are also fraught with danger. And sometimes, we invite it ourselves. "I once had put up camouflage military pants and designed the bike to resemble one during a trip to Koraput. I was stopped by the CRPF personnel, who asked to remove the designs and change to normal clothes. They said the Maoists would shoot point blank on finding me in military gear. That was scary," he said.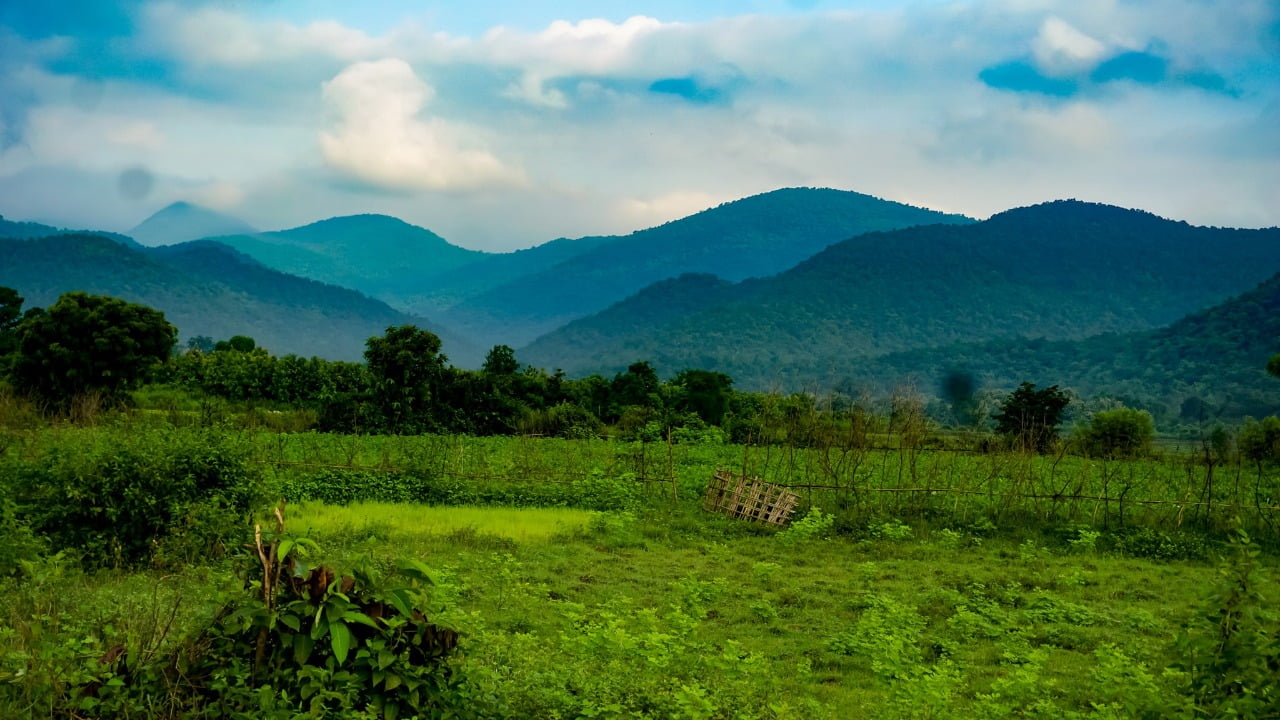 Dhirendra had come to Odisha with an impression of Maoists ruling the roost here. But things changed after every ride he took and every depth he traversed. "I usually carry my tent, and it was in only Koraput that I could fix one with the CRPF's permission," he said,
Well, that's what you say in the lap of nature!
The scariest of all rides, however, was the 40-km stretch he had to cover from Rayagada to Berhampur.  "I usually take the help of google map and it sometimes takes you through some unimaginable stretches. It was a broken road on a pitch black night without a soul around. And suddenly, I spotted a light from behind. Was I being followed? Without thinking twice, I speeded off leaving the light behind. And I finally found a man at a far-away road junction, who was surprised that I took that route infested by robbers and came out unscratched," he said.
Dhirendra also rides with a camera attached to his helmet. "It once put me in trouble when a mob rushed towards me thinking that I was shooting their fight near Jiranga. At other times, it comes handy as people think that they are live on camera," he said.
Despite all these experiences, he still finds Odisha to be one of the safest places to ride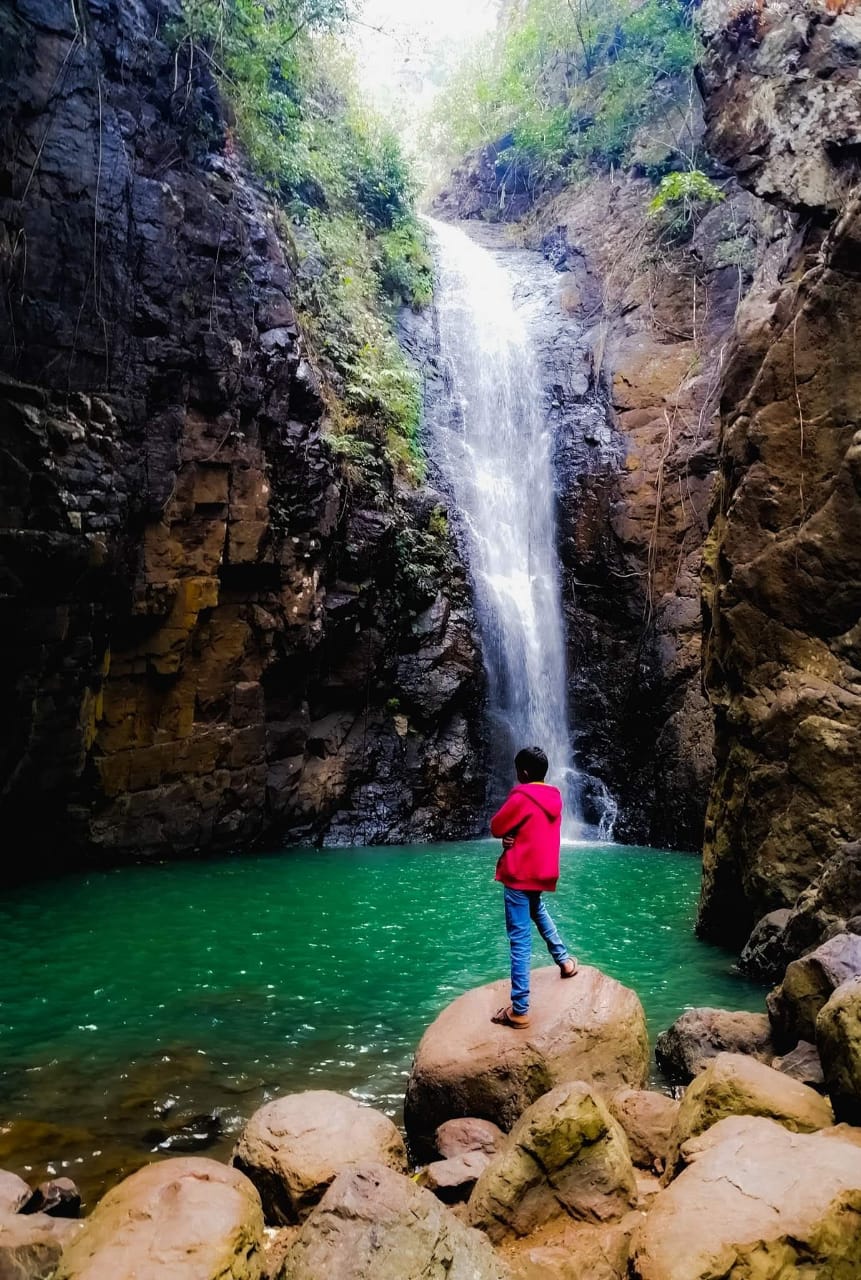 solo.
"Riders ask me how I manage to travel such distances alone without any fear. Many found travelling to Handibhanga fall in Keonjhar scary even when in groups. The stunning landscape with dense forest and rolling mountains captivates me. Where is the room for fear then?" he said.
Reluctant Travellers & Lack of Facilities
People often enquire about the places he has travelled after going through his social media accounts. "Though roads in the state are great, no public transport is available. Many such places are ensconced deep in forest areas and difficult to reach on four-wheelers. Actually, this has helped retain its beauty," he said.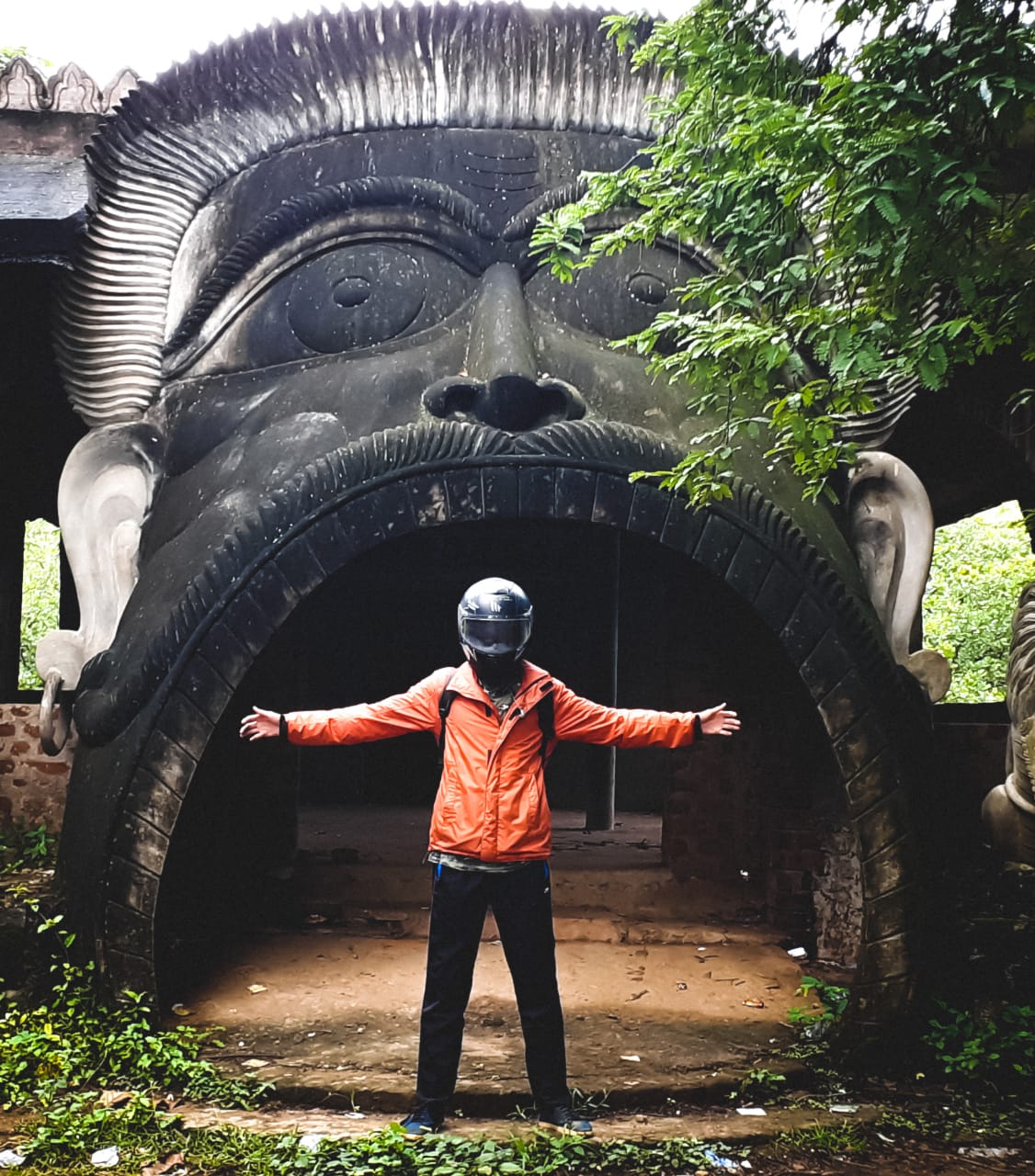 The virgin landscape appeals to him. "It is not crowded like other places in Himachal Pradesh or Uttrakhand. But there are no facilities for overnight stay at these places. Near some waterfalls, parks have been developed, but these are not being maintained properly," he said.
Dhirendra also feels that Odias are reluctant travellers. "I have planned many trips with my colleagues here, but they would drop out at the last moment. Odisha has some best places that need to be explored," he said.
He had gone on a Bhubaneswar-Bhutan solo trip and the next stop when he manages a longer break from work will be Nepal.
All Pictures Courtesy: Dhirendra Singh Rajpurohit