Bhubaneswar: The laughter and giggles are hard to miss. It is a celebration of a different kind, both progressive and liberal. While it is only recently that India opened up to discuss problems related to menstrual cycle, Odisha has been celebrating womanhood by likened it to Mother Earth's rejuvenation and acknowledging the need for her to rest during these three days.
Here, we are talking about Raja or the Swing Festival. It is all about 'Poda Pitha', new dress and sarees and swings, as girls and women shun daily household chores and indulge in merrymaking.
Keeping with the tradition, 151 swings have been put up at Patrapada in Odisha capital.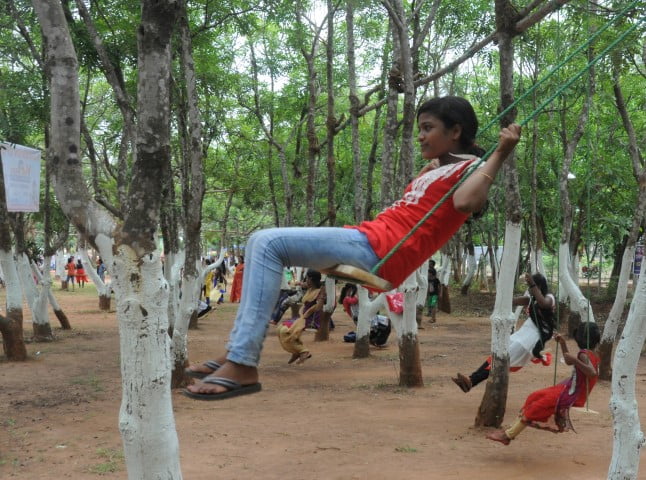 "We have been celebrating Raja festival since 2011. Initially, we had installed only 30 swings. In 2017, there were 121 swings and this year, the number crossed 150," said Sports and Cultural Vice-President of Maharaja Cricket Association Rabindra Nath Sahoo.
It started with a plantation drive in which Simulia saplings were sown on around 14 acres  in 1991-92. "As the trees became big, we started putting up swings. Once all trees grow their height, we can have 500 swings at one place," he said.
People from Patrapada, Sijua, Dumduma, Khordha, Bhubaneswar and Cuttack also come here to celebrate the occasion, he added.
Besides, Mehendi, Puchi, Jhoti and Muruja competitions will also be held on these three days, informed Prangya Priyadarshini Sahoo, host of the cultural events.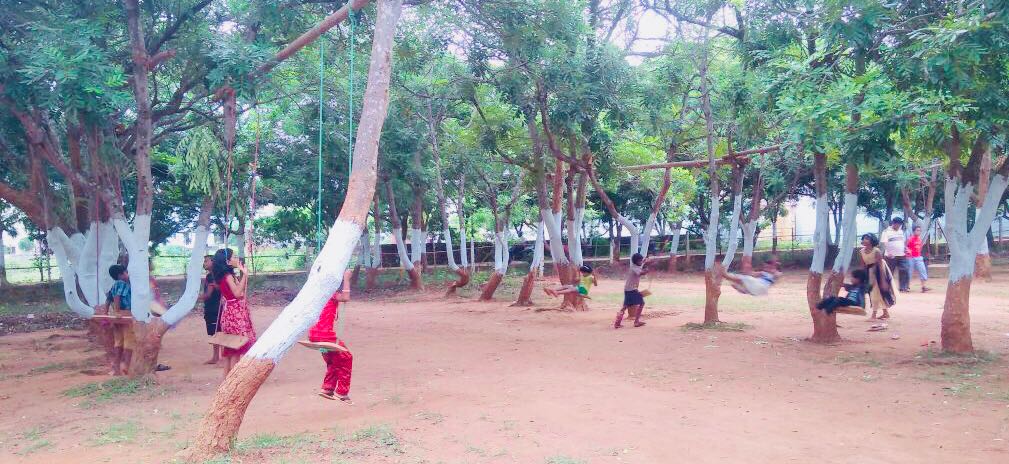 "We have Hula Huli, conch blowing and balloon blowing competition and also that for 'Poda Pitha' preparation. For the boys, we have been organising chess and card contests," she added.