September has always been eventful in terms of historical events happening around the world. One could say that the month has seen it all –  it is a witness to the twin towers collapsing in 2001; the Great fire of London in 1666; it has seen Hitler's army march into Poland, which marks the beginning of World War II in 1939 in Europe; it has experienced the last breath of Mother Teresa in 1997 and after his very first address to the United Nations in New York, 1960, Fidel Castro for the very first time, met Jawaharlal Nehru. September also marks the beginning of my life and I love spending it by travelling to new places each year.
This year, I planned to travel to Cuba. I had read the motorcycle diaries, watched the film a couple of times, and owned Che's posters and Tees while growing up. How could I forget how gorgeous the streets of Havana looked in the movie Dirty Dancing? This was a trip I always wanted to do.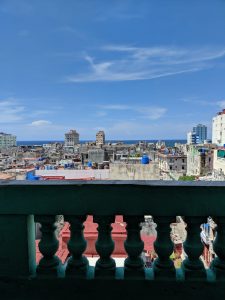 Due to its constrained relationship with USA, getting a visa for Cuba for the purpose of tourism from America is impossible. One has to find other valid reasons to enter the island nation but its worth all the effort and planning. Once you arrive in the land of Che, you see how close it is to home. Since 2016, due to the increased global warming effects, Cuba has been experiencing hurricanes every year. This year was supposed to be no different as hurricane Dorian was heading towards it with all its might was expected to have a landfall in the very same month. Luckily, Dorian missed the beautiful island but the erratic weather changes made my trip a bit more exciting. I experienced strong winds to heavy rainfall. Bright, sunny and humid days to some chilly nights. Being born in Bhubaneswar, I had always heard stories of resilience and bravery when it comes to the people of my state. They weathered the super cyclone and this year, it was cyclone Fani. Similar smiles welcomed me, the same energy in the hot humid weather had a feel of the many coastal cities I had earlier visited with the countless coconut trees you could see even before getting out of the plane.
I could feel the difference once I stepped out of the airport. It was as if time had stopped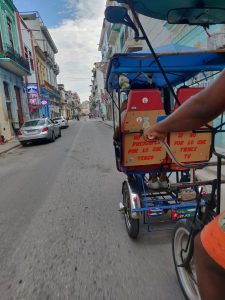 somewhere in the 70s. Rows of retro cars from the 50s and 60s were lined in the parking lot. It felt as if I had time travelled. The bright coloured Cadillacs and Chevys were a treat to the eyes.  The pastel coloured crumbling buildings lined its famous streets and you could watch people sit at every corner and bench of the street and parks, simply chit chatting or just staring into the oblivion. Cubans live outdoors, with families hanging out on their street, sitting on the porch watching the world go by or playing board games. You are never really alone. It's one of the safest countries to travel to.
One has read about life being this slow and spaced out in books but in it exists no more other than in Cuba. There are very few stores and if at all you find one, there are very few products that you will find in them. Being a regular at grocery stores, it felt weird to find such limited stock and things mostly ran out and I felt like it might take weeks for it to get replenished. Even the basic, like a sanitary napkin, was nowhere to be found and after a lot of search, one corner of the capital city had some wrapped in black polythene packs. Cuba is not for foodies. Food depends on their seasonal produce and hence fish is always a good bet, unless you are a vegetarian. These were the many frustrations one had to face here but the fascinations were many too. The gorgeous sunset on the Malecon, which is, their marine drive is unforgettable as you watch the sun take a dip into the blue Caribbean Sea.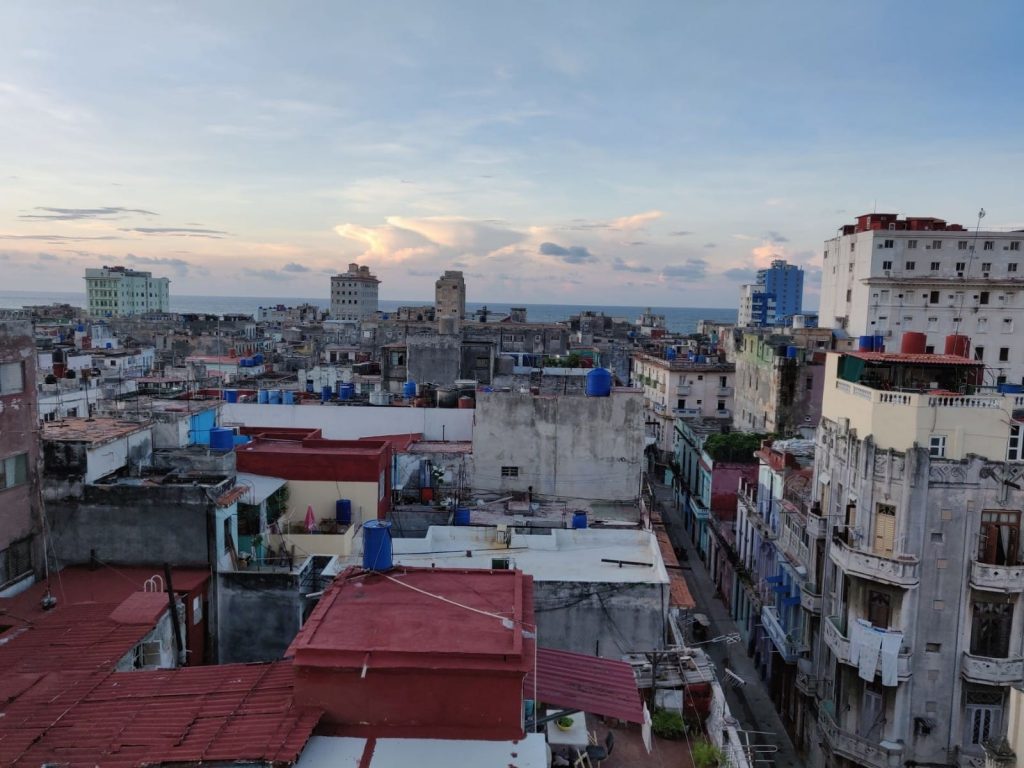 The smell of the Cuban cigar in the air is a reminder of the card rooms I crossed past in childhood in our small clubs back home where the oldies would be enjoying their game of bridge. Evenings are vibrant and colourful with mostly everyone just out on the streets or at the central plaza of Havana singing, dancing, drinking or just cheering along the crowd. It's a city where there was carnival each night. I don't understand Spanish too well but it seemed like they all sang "Welcome to La Habana".
(The writer is a fashion buyer based in USA)