National Sports Day: Can Sports Help Odisha Create A New Identity?
What can sports mean to a 'backward' region? A pastime avocation, a great leveller, a unifier or a passport to success? To my home state Odisha, it possibly means all these and much more. In the new millennium, it perhaps is acting as the creator of a new identity, an USP.
Odisha, arguably a success-starved state on the eastern coast of India, has had little to do with stardom and brand building since it was carved out in 1936 as the country's first State based on linguistic considerations. It has all along searched for new identities to escape the tag of being 'underdeveloped', 'backward' and 'poverty stricken'. But it has repeatedly failed to overcome the unenviable status of being a laggard, an underperformer and an also-ran. It is in this context that Odisha has, of late, realised
that sports could provide that elusive route to garner global recognition, a positive identity betraying a spirit of triumph against
all odds!
Little wonder, the Odisha government, notwithstanding its decades-long not-so-impressive track record in supporting sportspersons and promoting sports, has in recent years started branding the State Capital Bhubaneswar as the 'Sports Capital of India'. It has left no stone unturned to successfully host mega national and international events like Asian Athletics Championships (2017), Hockey World League (2017), Hero Hockey Championship Trophy (2017), Men's Hockey World Cup (2018), Asia Rugby Sevens' U-18 Girls Championship (2018), Commonwealth Table Tennis Championship (2019), FIH Olympic Qualifiers (2019), FIH Men's Series Finals (2019), Khelo India University Games (2020), Hockey Men's Junior World Cup (2021) and Odisha Open (2022; Badminton). Some matches of the FIFA U17 Women's World Cup are scheduled at Kalinga Stadium in Bhubaneswar later this year while the Men's Hockey World Cup will be organised at the same venue and Rourkela in early 2023.
Though late, the realisation to invest in sports coincides with the State's efforts to go for a much-needed image makeover. And sport certainly has the power to make that happen. Which is why, when the Men's Hockey World Cup was telecast live to millions of homes worldwide all those connected with Odisha beamed with joy and pride. Never before, possibly, had the State experienced such euphoria over a single event!
But such events alone cannot make Odisha a sporting powerhouse. What is essentially required is an institutionalised approach to create a sports culture all over the State, something that people see as a way of life, something that is no longer seen as a pastime activity but a serious professional pursuit.
To make that happen, it is imperative to adopt the catch 'em young mantra. This can be possible if sport becomes an important part of school curricula, perhaps even an examinable subject such as science, mathematics, history and et al. Sports, then, will be taken seriously not just by the children but also by their parents.
Because Odisha has thus far lacked such an institutionalised approach, it has failed to make a significant impact as a collective at the national and international levels. Whatever success the State has tasted since its birth 86 years ago is thanks to individual bright spots, a Anuradha Biswal here or a Dutee Chand there. Every decade since the 1950s has seen a handful of sportspersons from Odisha corner national or international glory. But that is not enough to emerge as a national or international sports hub.
When it has come to team events, especially the all-important senior category, Odisha's performances also leave a lot to be desired. Never has a senior men's Odisha team in any sports discipline reached the final of a major tournament. The best that the state can boast of are two semi-final appearances (Santosh Trophy, 1967 and 1994) in football and one semi-final finish in Ranji Trophy cricket in 2000-01. This is so because we are yet to produce match winners dime a dozen in any sport to win laurels in a team sport.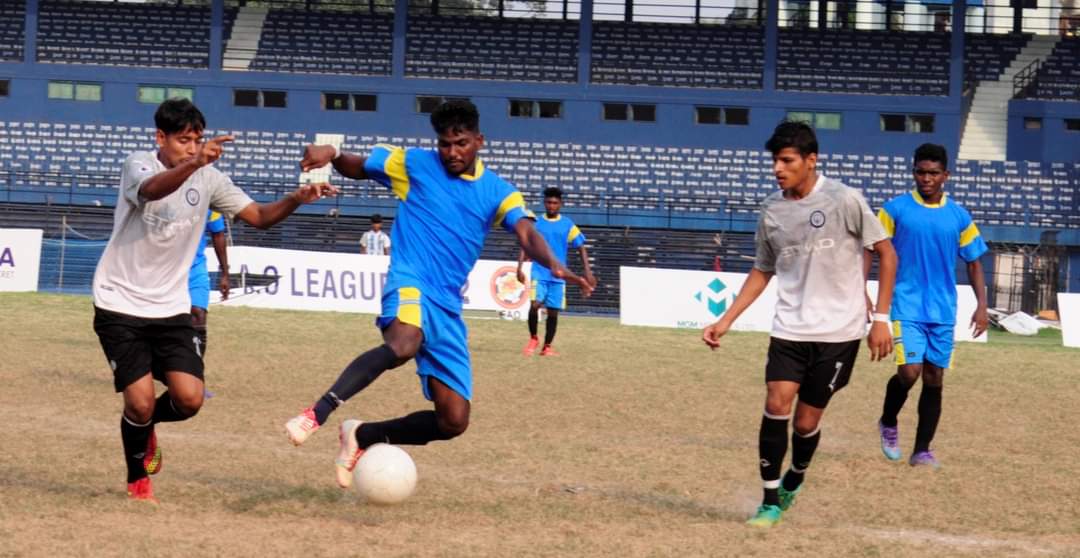 Other than women's football, in which has Odisha has made its impact by winning the Senior Women's National Football Championship (in 2010-11) and National Games (2007 & 2011) and producing several international players including Shradhanjali Samantray, the only sport that has seen Odisha consistently contribute players of national and
international calibre since the mid-1990s is hockey because of the dedicated hostels that have focused on nourishing the game in
Sundargarh district. This has given Indian hockey not just a legend like Dilip Tirkey, who with 412 internationals under his belt is
arguably the greatest sportsperson Odisha has ever produced, but a stream of men and women players like Lazarus Barla, Ignace Tirkey, Prabodh Tirkey, Gloria Dung Dung, Jyoti Sunita Kullu, Birendra Lakra and Amit  Rohidas who have brought laurels for the State.
Barring hockey, no other team sport, not even cricket which is quite popular, has produced so many internationals. Only three, Debashis Mohanty, Shiv Sundar Das and Sanjay Roul, have donned the national cricket jersey. If we stretch it further we can include Pragyan Ojha, who though from Odisha learnt his trade in Hyderabad. This perhaps can be attributed to the lack of a truly pan-Odisha mechanism to nurture cricket talents. The gentleman's game, for all practical purposes, is limited to certain clubs in places like Bhubaneswar, Cuttack and Rourkela. Mohanty, Das and Roul were basically products of their respective clubs in Bhubaneswar and Cuttack.
What is pertinent to point out is that the State has not achieved what is capable of not because of lack of talent, but due to lack of adequate infrastructure, insufficient coaching, guidance and training and absence of financial support to pursue sports beyond a certain stage. These have resulted in many young careers getting nipped in the bud. Many have excelled at the cadet, sub-junior and junior levels, but either given up sports or not able to make a mark in the senior category. The transition from age-group level to open-for-all senior bracket cannot be accomplished with an amateur approach. The State-run sports hostels, usually, do not entertain seniors and consequently, promising juniors lose their way. Effective tracking of their careers and support post their sports hostel days can surely help them stay focused and gain national and global recognition.
It is in this context that the State's decision in recent times to invest in sports infrastructure, set up high-performance academies for nine disciplines, organise big events and give cash incentives to achievers has helped create a new sports narrative for Odisha.
Hopefully, the State's young talents would benefit from it and make it count on the world stage.