Retracing Odisha's Maritime Links: Designer To Showcase 'Bali Jatra' Collection
She embarked on a voyage much like our 'Sadhabas' (ancient mariners from the Kalinga empire) and travelled across Indonesia, Thailand, Malaysia and Cambodia rediscovering Odisha's cultural exchange and influence on Southeast Asia, reflected in its art and craft including textile.
The Result: Bali Jatra, a contemporary design collection in handwoven silk saris reimagined after an extensive research on motifs, patterns, colours and references of textiles that were traded during that period.
Delhi-based designer Gunjan Jain will be exhibiting this collection under her label 'Vriksh' in Mumbai on November 5 and 6.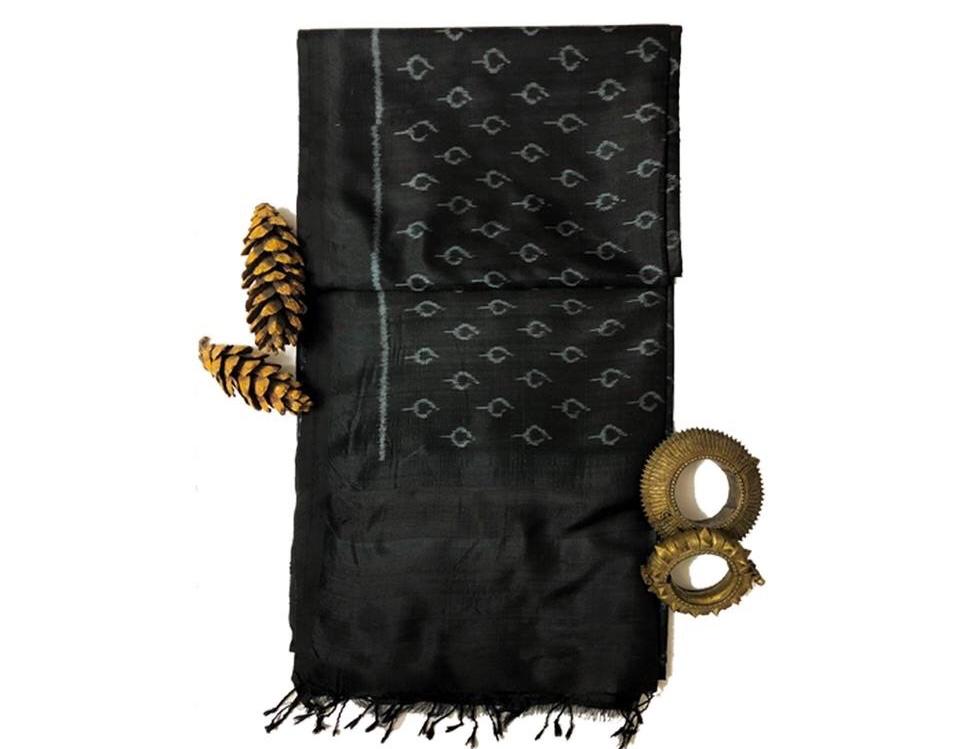 "At Tenganan village in Bali, Indonesia, I came across uncanny historic overlaps. Some of their ancestors were from India. The double Ikat textiles called Geringsing (checkered boxes) woven in this village is similar to our very own 'Pasapalli' and that of Patola of Gujarat," she said.
She also discovered the Odisha connect in Palm Leaf etching at this village. "Even leather Shadow Puppetry narrating Ramayana is practiced today in Indonesia and Andhra Pradesh," she said.
During this journey, Gunjan tried to trace the trade route from the coasts of India via Sri Lanka while documenting the history and cultural exchanges between these two parts of the world.
The similarity in design vocabulary clearly hinted at a strong Odishan/Indonesian textile exchange.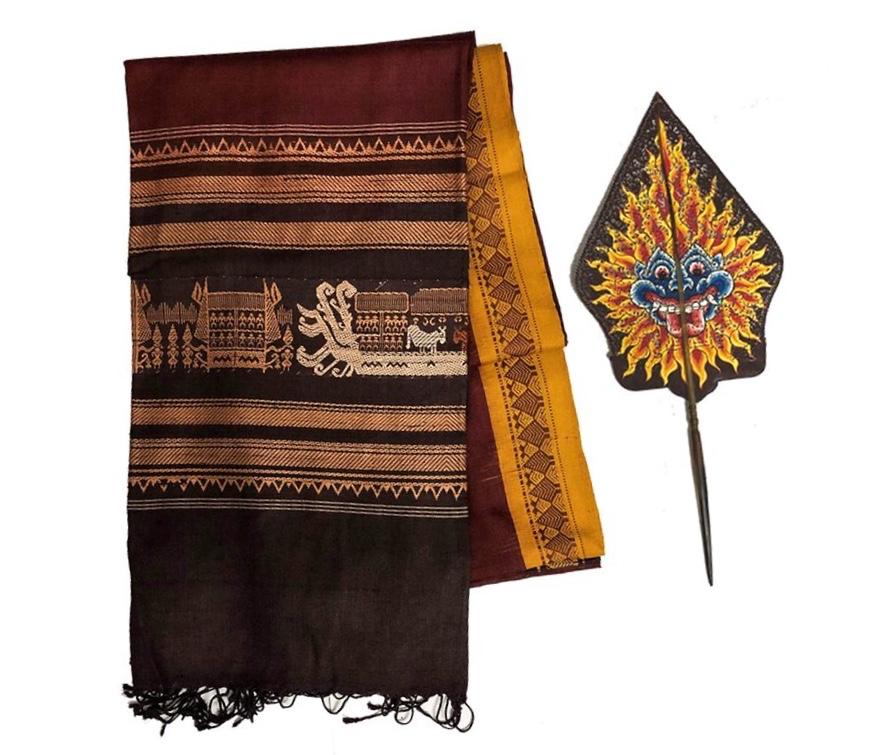 "Women in Sambalpur are often seen wearing sarees with motifs of Bali Jatra which includes the ship. Similar ship designs are historically also found in Indonesia textiles, celebrating the maritime history of the two countries," she said.
Gunjan has redesigned the ship motif using Jala technique of Odisha for this collection.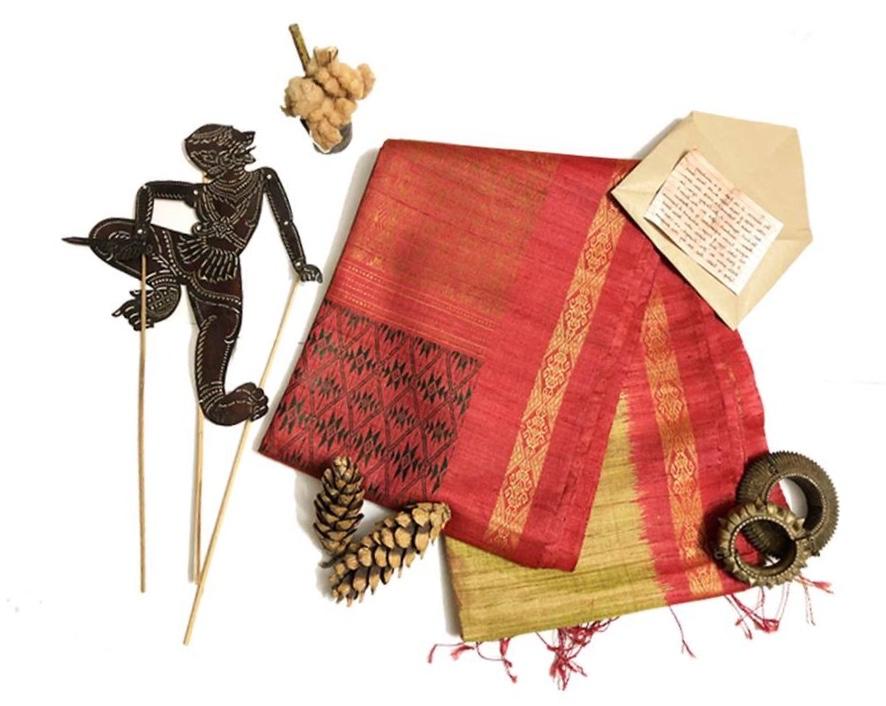 According to the designer, the textile from Odisha was used more for ceremonial purpose in Indonesia, either as a backdrop or a canopy and is believed to ward off evil spirits. "It represented status, class and novelty," she said.
'Fire' is the other recurring motif in her collection. "It is symbolic of the puritan life the people in Southeast Asia lead," she said.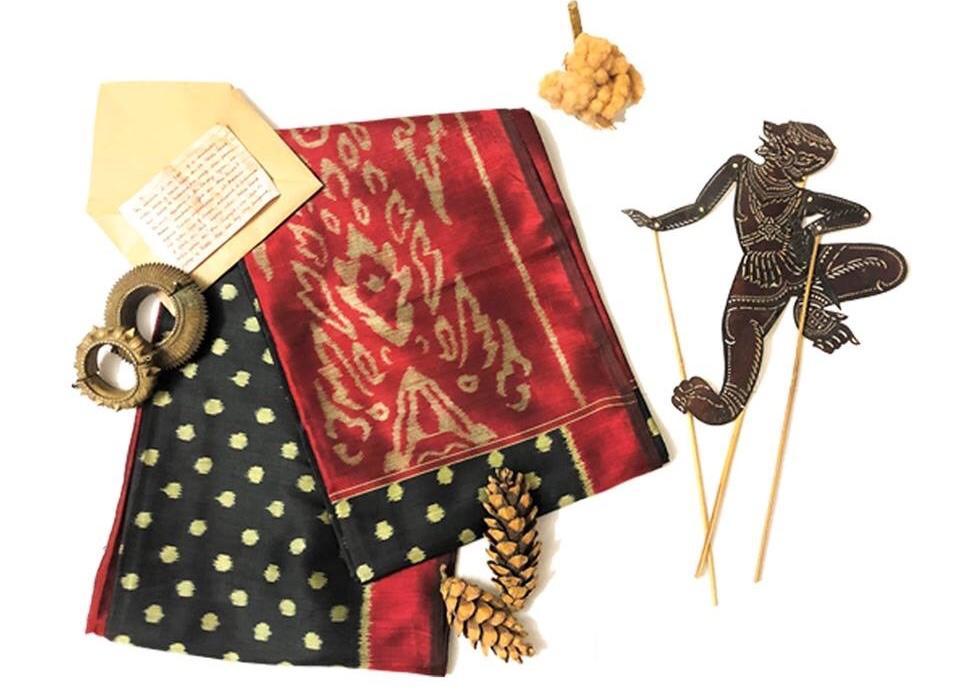 Gunjan, who had been working extensively with single and double ikats of Odisha, has for the first time introduced them on handwoven Tussar silk saris in her Bali Jatra collection.
In short, Vriksh's new collection offers a contemporary twist born out of this beautiful cultural exchange reflecting distinct characteristics of every region. It is a combination of Odisha's curvilinear ikats with subtle hints of Andhra's chintz motifs, Indonesia's spiralling conical layout, Laos's extra weft patterns and Thailand's colour palette. It is an explosive amalgamation of various design vocabularies combined with innovative ideas and woven using the famous Ikat and Jala techniques of Odisha.
With this, Gunjan has attempted to join the dots of the rich maritime history in all its glory.