Unique Initiative: Cow Dung Being Used To Make Logs In Odisha
Unknown To Many, This Quiet Revolution Has Been Going On In A Goshala In Cuttack For Past Several Years
Bhubaneswar: Sometimes, the most simple people have the most simple solutions to seemingly complex problems. The only problem is they go unheard and unrecognised.
Recognising the harmful effect of cutting trees on the environment and the pollution caused due to burning of wood, workers at a Goshala in Cuttack's Nua Bazaar came up with an innovative idea of making logs out of cow dung.
"We took up this initiative with an aim to reduce environmental pollution since wood in small pieces and as logs is used at the time of yagna (havan) and cremation. Here, we use unused cow dung to make logs. It has no negative impact on the environment," said general secretary  of Gopalkrushna Goshala Ganesh Prasad Kandoi,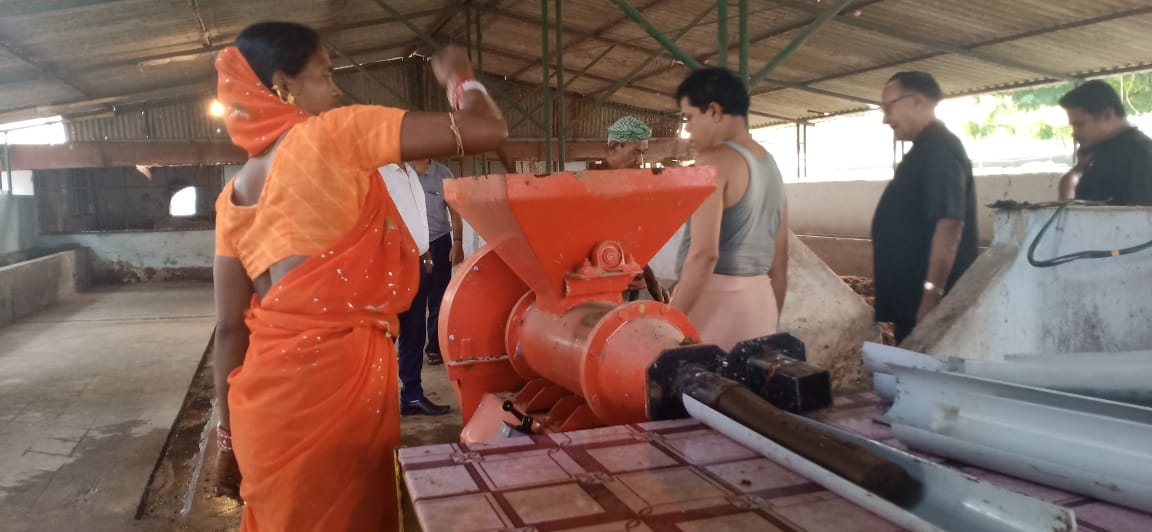 "Logs made out of cow dung can also be used for cooking. These are made with the help of machines," he added.
"There are hundreds of cows in the Goshala and we get quintals of cow dung every day. This practice is widely followed in Punjab from where we got the inspiration," said Umesh Patel, a worker at the Goshala.
"First, the cow dung is left in the open to dry. Then we start processing them in the machines. We produce 100 small logs out of cow dung wood in one hour. These then take 10 to 15 days to dry," he added.