Watch: Earthen Pots & Terracotta Handis A Big Draw At Mruttika
Bhubaneswar: Big and small, oval and round, the 'mati handi' or earthen pots are a major attraction at the ongoing 'Mruttika', the terracotta fair at the Exhibition Ground in the Odisha capital.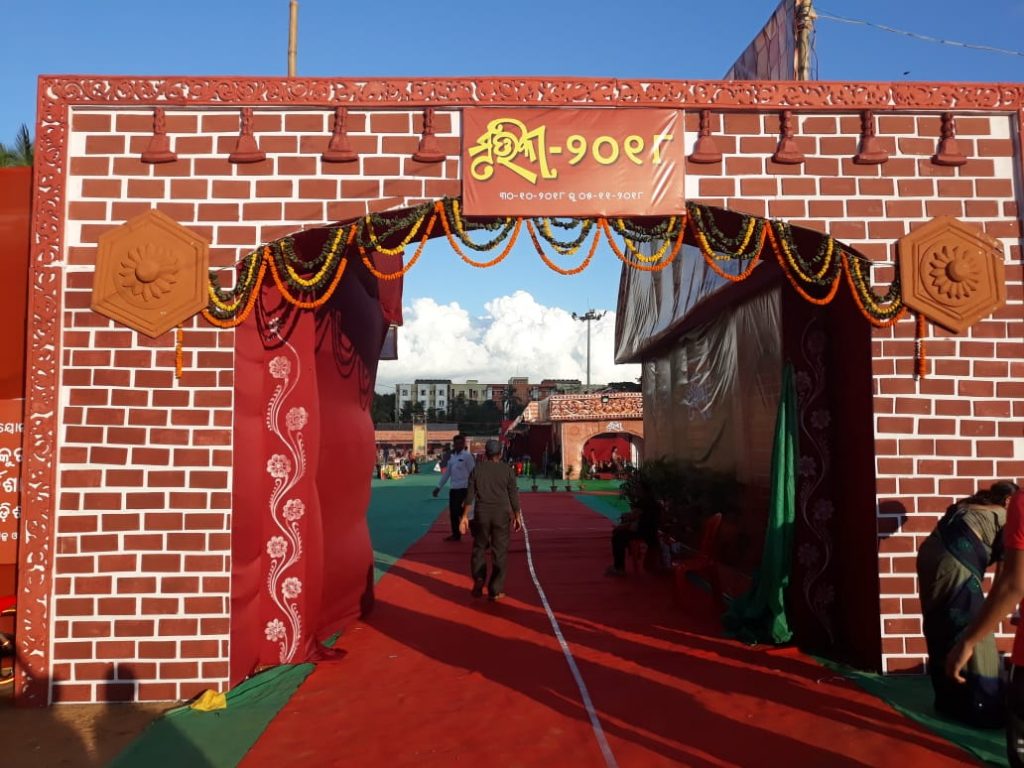 Popular artist Mukund Rana, whose work has also been displayed at the Odisha Arts and Craft Museum, has put up different types of 'handis'- from frying pans, to deep fry pans and other pots to store food on display.
A native of Sonepur, he has been working on such pieces since 1993.
"We have a festival called 'Lanka Podi', exclusive to our land, during which we prepare a terracotta Hanuman," Rana explained.
Hanuman is despised in Sonepur and his terracotta idol is burnt 40 days before Dussehra, he added.
Some of the idols made by him can be found at 'Kala Bhoomi'. The artefacts are prepared organically. "I do not use chemical or colours, because I want people to use 'mati' utensils on a regular basis. They are good for health and the water you keep in them remains cool," he added. He said the terracotta utensils can be washed the way any other dish is cleaned. The prices vary from Rs 100 to Rs 300.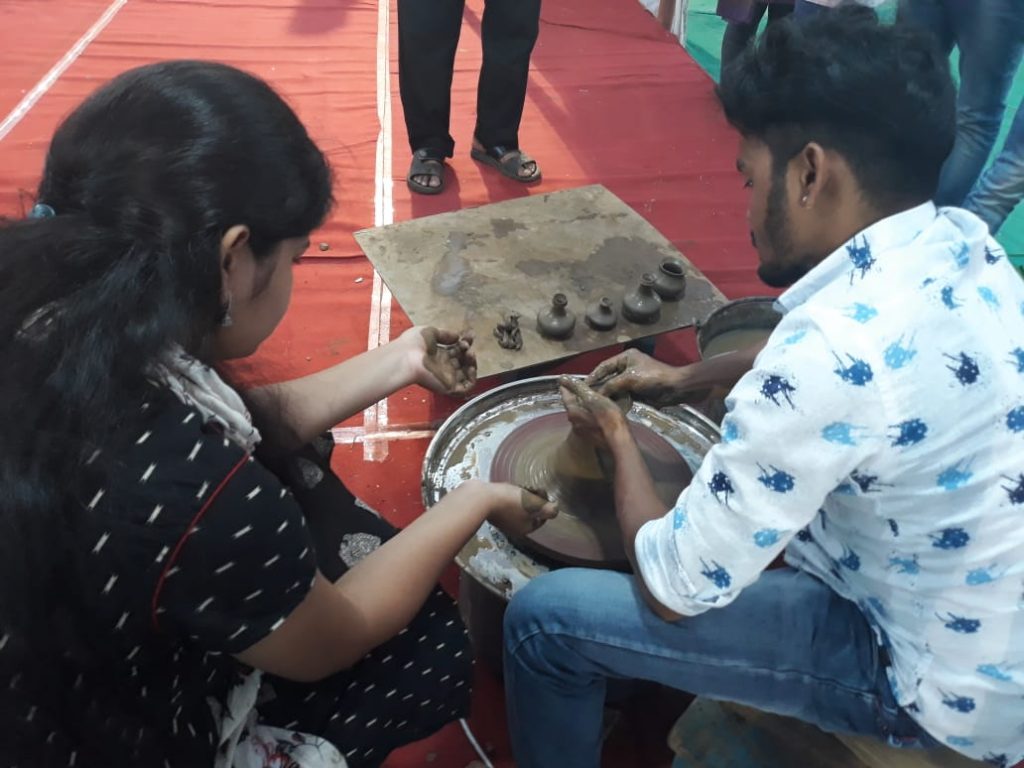 As many as 90 stalls have been set up this year, 10 more than the previous year and in most of them, customers can find 'mati handi'.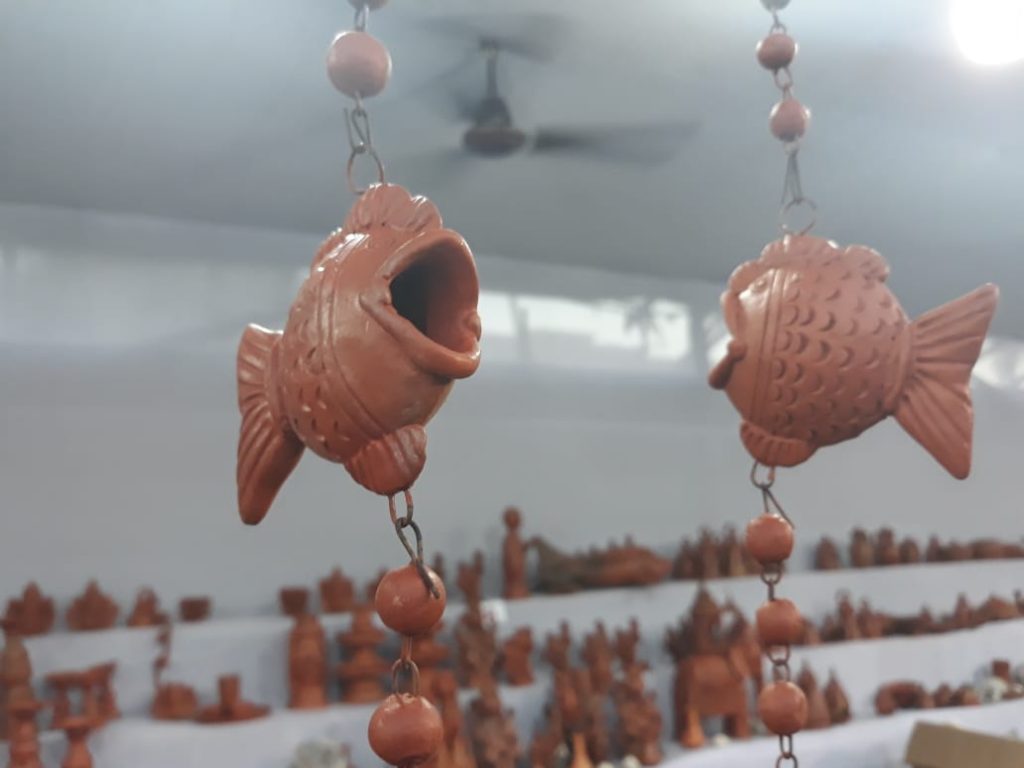 Anil Mohanty, a visitor who has been coming to the exhibition every year, was very pleased to see the terracotta utensils. "I have bought some and will try cooking! I hope it does not turn disastrous," he laughed.
Apart from this, another major attraction is a giant seven feet terracotta wheel, prepared by artist Saroj Rout. It took him six months to complete the whole wheel. "It depicts the 23 'besas' of Lord Jagannath and is very dear to me because I gave it a lot of time, devotion and affection. It is worth around Rs 3 to Rs 3.5 lakh," he said.
He is planning to make the Mukteswar arch next year.
Worth a visit is the stall of Budu Khumbhara from Rayagada, where on display are 'Dongria' women and men made out of clay. Extremely beautiful, the artefacts are worth Rs 200 to Rs 300 or more.
"We have been coming to the fair since three years, we observe every 
stall and look out for repetitions to avoid them. We try and make something unique that also shows our culture," said the 30-year-old artist.
Besides, one can spot many 'diyas' or earthen lamps for 'Diwali' at reasonable prices.
Kaikeyi and Binodhar Rana have been participating in the fair since the last four years. According to them, the business this year seems a little bleak. They are selling 'diyas' of different shapes, sizes and colours.
Sanjay Kumar Muduli, an artist from Old Town, has displayed Goddess Durga idols made out of clay that won the state award this year. "We serve Lord Lingaraj at the temple since generations. I prepare 'handis' used at the temple and when I get time, I try something
different," he said.
The fair is perfect for 'Diwali' shopping, from 'diyas' to decorative items like wall hangings, elephants, vases and many more. Masks are also an attraction at the fair. The fair will conclude in the next five days.
Most importantly, it is a no plastic zone. Abiding by the state government's directive, no polythene can be seen at the fair as customers carry back the goodies in jute or cloth bags, besides the paper 'thunga'.