Bhubaneswar: "A flyover near Bomikhal collapsed on 3rd May 2018… for the second time. A father and a labourer have been killed so far. But, who killed Bomikhal?"
These are the opening lines of a parody, Bhubaneswar Komedians composed and uploaded on Thursday. The video titled, 'Who killed Bomikhal?', revolves around corruption rooted deep in the system where innocent lives are lost and culprits get bail.
The video starts with father giving his son a gift on his birthday, followed by a parody of 'Maine Payal Hai Chankaayi', a popular song by Falguni Pathak. It revolves around the story of flyover collapse where people are blindfolded, depicting society's ignorance to such situations. It shows how a father never returns home and how culprits are declared innocent at the end. The video concludes with son unwrapping the gift and guess what he finds? A blindfold.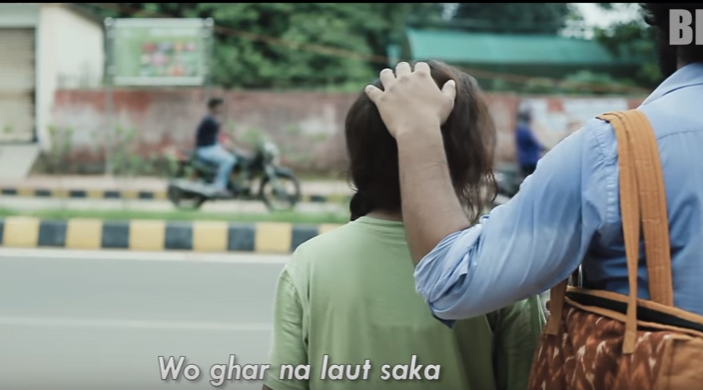 The video closes with a line, which clearly drives home the idea, "Bridges are meant to connect people, not break them".
Bhubaneswar Komedian member, Akash Baghar, wrote the script, directed and sang it along with Samar Pratap Nayak.
Akash said they wrote this song the day Bomikhal bridge collapsed the second time. "It was May this year. It was just lying around until our editor Sidharth Goutam pushed us to give the idea a form and showed confidence in us to pull it off. We knew it was a sensitive subject and one wrong step could have ruined the entire effort," added Akash.
They shot the video a month ago.
Speaking about the response so far, Akash said it has been encouraging. "On a weekday we got some 3k likes in 4 hours, but that was never the purpose of making this video. It remains immaterial to us if this goes viral or not. We wanted to talk about the issue and we did," he said.
Owner of Panda Infra Company Pratap Panda was arrested on May 4. However, he was granted bail soon after. The flyover had earlier collapsed in September last year when a man lost his life.
"It's sad that it takes two deaths for us to wake up and take notice. We stay mum for years and wait for people to suffer to start feeling bad. Our pakhala-induced slumber gets in the way of us having a problem with things that are as basic as infrastructure," Akash opined on the flyover collapse.
In April, the team had uploaded a parody 'Made in Odisha', that had the internet go gaga over it. The video speaks about Odisha and everything Odias are proud of, and is a must watch!