Is the new Motor Vehicles Act bothering you? If yes, electric scooters may be a good option for you.
Yes, it is true that some (not all) electric scooters do not require a driving licence or registration to operate. However, this is limited to the slower ones, with a speed up to 25 kmph.
No Registration & Licence?
Yes, low-speed electric scooters with 250W motors are exempt from registration as well. They also require no driving licence and that means teenagers and older people too can ride them.
Insurance?
Insurance is also optional on low-speed electric scooters.
And PuC?
Electric vehicles are non-polluting and have no exhaust pipe, hence no pollution tests at all.
Oh, and uncomfy Hell-met?
Not mandatory but experts recommend wearing one for safety.
Which ones?
Hero Electric is the biggest player in the electric two-wheeler market. It has low-speed models that don't require registration and DL such as Flash which costs around Rs 25,000 to the recently launched Dash that costs Rs 62,000. Other options are Indus Yo Electron ER, Yo Style, Yo Xplor, Lohia Fame, Lohia Genius, Avon E Lite, Avon E Scoot 207 and many others.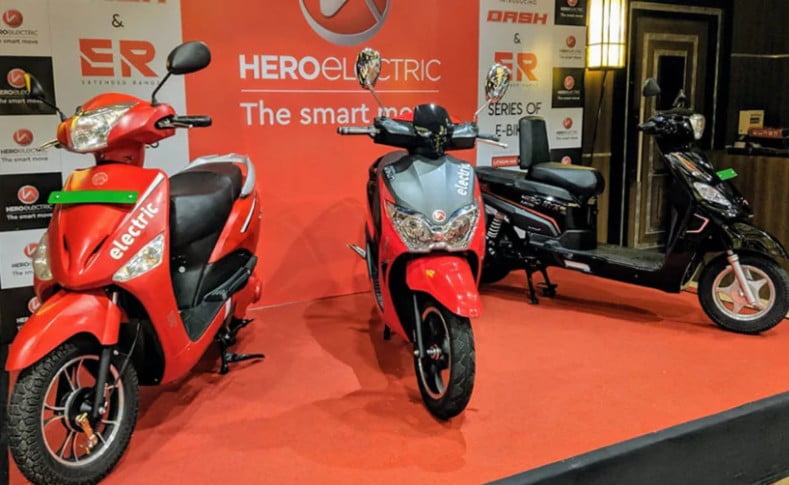 However, bigger and faster electric scooters such as the Ather s450, Hero Optima series and the recently launch Revolt RV 300 and 400 all require registration, licence and insurance. But no pollution under control certificates whatsoever.
Do you think the new traffic fines will lead to an increase in low-speed electric vehicles? And is it possible to drink and ride a low-speed electric scooter? We genuinely don't know but we will try to find out.