Bhubaneswar/New Delhi: It is after a gap of 17 years, the doyen of Odia theatre, Anant Mahapatra, will be staging three of his best plays in New Delhi, beginning Friday.
"For four consecutive years -1999, 2000, 2001 & 2002, I staged plays at National School of Drama (NSD) on invitation. Things have changed over the years. Now, even stalwarts like Ranjit Kapur, Rudar Sengupta, Ankur and Ram Gopal Bajaj, are being asked to send videos and participate in the selection process. Sadly, mediocrity has become a trend and it is so overpowering," he said.
It is this mediocrity that he fought with the group theatre movement, Srujani, which he founded in 1964.
"Annapurna Theatre and Ajanta were on the decline. There was invasion of cinema and television. But foremost, they did not have the right content. It still revolved around mythology and historical characters," said the legend.
According to Mahapatra, theatre should reflect society as it is. "It should have a bearing and be the mirror of the society. This has been the norm from the beginning and that is why William Shakespeare, J B Priestley, Branden Jacob and Nikolia Gogol are still relevant today," he said.
The response to his first play Sagar Manthan, which was an adaptation of J B Priestley's An Inspector's Call, came as a surprise for him. "It was staged at Annapurna Theatre for three days. The tickets were priced at Rs 3 and Rs 5. We had a houseful for three days and earned Rs 1100 from ticket sale, which was unbelievable at that time," he said.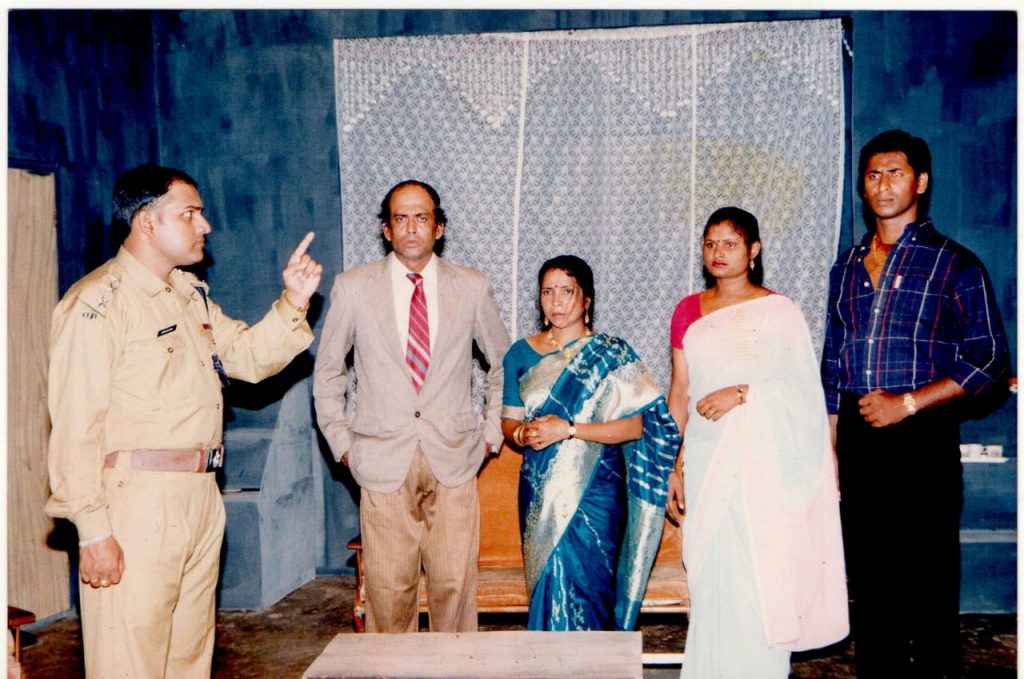 He said a lot of people used to come to watch the play and it included the doyen of Odia Literature Surendra Mohanty. "He wrote an editorial in 'Prajatantra', hailing the play, which he said reposed his faith in the future of Odia theatre," Mahapatra added.
"The theatre movement's intention was to bring out original work parallel to the adapted ones," he said.
During that period, he churned out one classic after the other – Manika Jodi, Amurta Suputra, Mrugaya, among others. It also saw the rise to over 100 groups across Odisha.
Sagar Manthan will be staged on the inaugural day of the festival, which is not just about Odia drama but also food and festivity, at Jawahar Bhawan in New Delhi. It is being organized by IPROCH ( Institute for Promotion and Research on Odisha Culture and Heritage).
While Sagar Manthan is a commentary on aristocracy, and the other two to be staged – Sei Tini Jana (with political overtones) and Goitha Baba (a satire on the cult of godmen), are original works of playwrights Biswajit Das and Ranjit Patnaik respectively.
"I picked Sagar Manthan for the festival since it had a message and it is very dramatic with a perfect climax. All my plays are hard-hitting. I am there to expose the institutions and the administrators," he said.
Mahapatra, however, added that the message can be subtly conveyed in three layers – through dialogue, structure of the play and by underlining the motivation to make the audience aware of the present social disorder or order.
Goitha Baba, though a satire on godmen, also has political overtones. It was first staged in 2003. "NSD had also invited me to present this play," he said.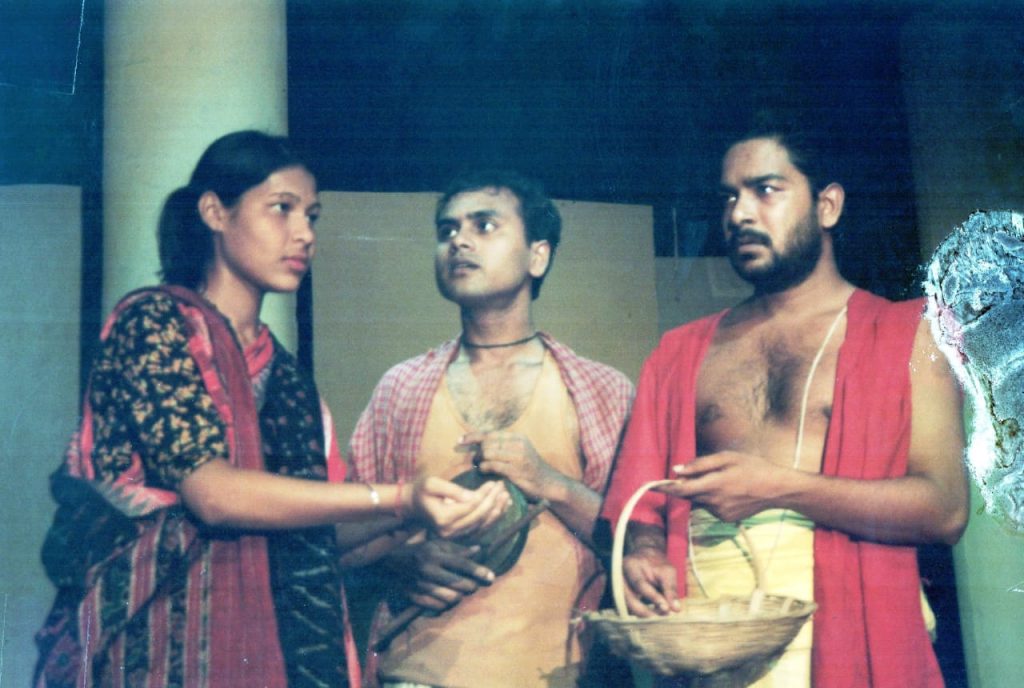 Three years later, he came up with Sei Tini Jana. It was produced under Utkal Rangamach Trust, which he founded in 1997 to revive professional theatre by staging plays in Bhubaneswar every week.
"It ran for 30 nights at Bhanja Kala Mandap, after which the state government cancelled the lease. They found the play to be anti-government," he said.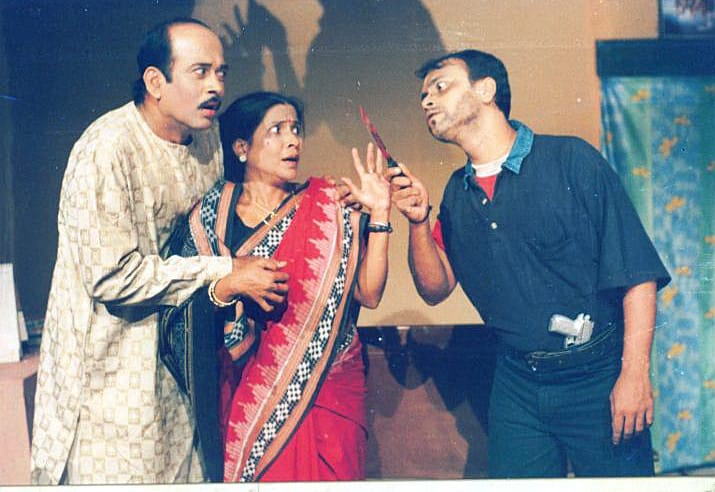 However, Mahapatra has won admirers from the same political clan, which respected him for his uncompromising attitude and respect to his calling.
"In 1973 when Nandini Satpathy was Chief Minister of Odisha, Union minister V K Krishna Menon was in town. She wanted Menon to watch one of my plays, but regretted that they might get late by a few minutes. I have my set rules. The doors of the theatre are closed once the play starts. Following a request, I kept only one side door open for them," he said.
The then Chief Minister Janaki Patnaik too got a taste of it when he began the show, which the former was to inaugurate, without him in attendance. "Janaki babu said he knew I would do that and that was a compliment for me," said the legendary director.
That spills into his preparations too. "My actors know that I am stickler for punctuality," he said.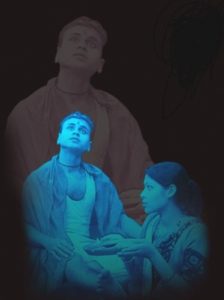 And this festival turned out to be a challenge for this stalwart in theatre. "I normally give four months to a play, which includes two months of rehearsal and preparations. Three months are not adequate, but I have given my commitment and hope I will be able to justify it," he said.
For three months, the actors went through rigorous rehearsals, which he conducted from 6 pm to 9 pm in a hall behind Kesari Talkies here. "I am lucky that all 15 actors have stuck with me. They are all established actors now, but still take out time to act in these plays. Maybe because I have given them that confidence, they can earn through theatre," said the hard task master.
Mahapatra takes care of his artistes and pays them without being asked for it. "At the end of the play, they know that a packet will reach them with the voucher. They are also paid during rehearsals. I charge the organisers to cover their expenses," he said.
This respect to his profession and artistes can be traced to his confidence to continue with ticketed shows, even when everyone is opting for free entry to pull crowd. "This has led to the downfall of theatre in Odisha. One should be confident of one's craft. I would not mind ten people in the audience, but my plays are not for free," he said.
Even when he started Surjani, he and his group of friends chipped in with Rs 200 each. "I also got help from my father Justice Harihar Mohapatra and brother, who was the first Army general from Odisha," he said.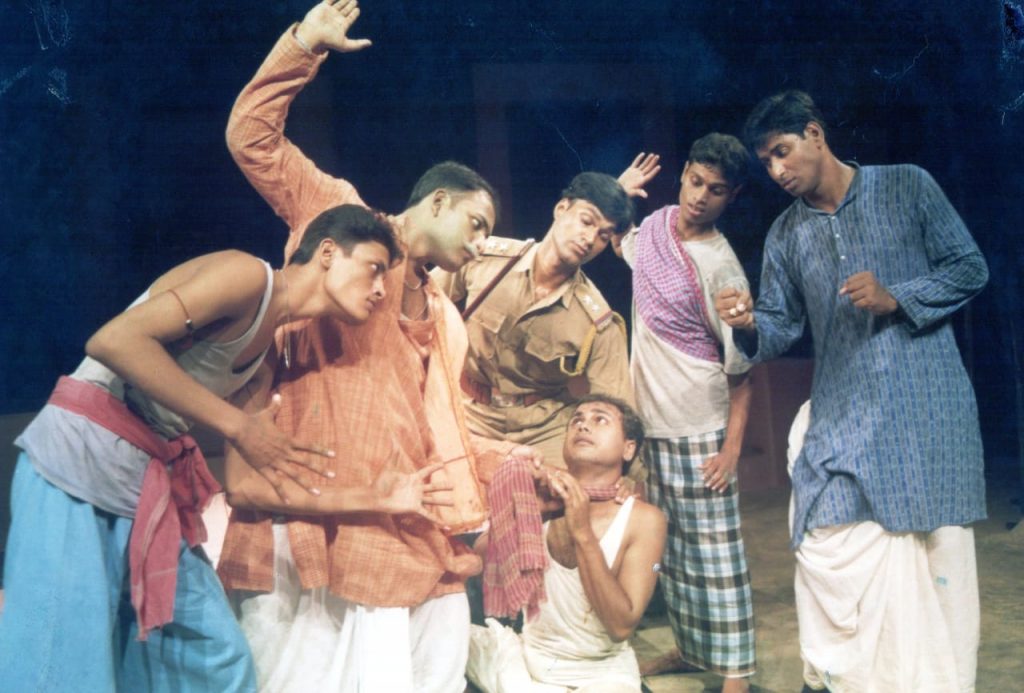 Then money started pouring in. "When you put in your blood and sweat, you deserve to be paid and repaid," said Mahapatra, who has directed over 125 plays.
When he founded Utkal Rangamach Trust, he formed a corpus fund to which the trustees donated. "Charity has to begin from home. I feel where there is a will, there is a way. All one needs to have is confidence in oneself and in the work," he said.
However, Mahapatra is against any type of government patronage. "I learnt it the hard way. Janaki babu had promised Rs 5 lakh annual grant for the trust, but it stopped after the first year. I have realised that it is bad for theatre. You cannot sell your soul for bread," he said.
For 'Konark Bikri Heba', which was last staged in 2018, they got only half of the grant that was promised to them, he added.
"My struggle is on, but I am not disheartened. I have not made a lot of money, but I have been able to do things, that I believe in and done them to the best of my ability. I have been able to reach out to the people and show them the dark underbelly of the society," he said.
And continuing with his penchant for experiments, he is planning to have display boards for subtitles for his plays to be staged in New Delhi this time. "This will be an expensive affair, but will help the audience understand the plays better. We can have them as side panels," he added.
(Watch this space for more on Mahapatra's experiments, theatrical works, associations and inspirations.)