This Christmas, Home Bakers In Odisha Are Offering A Lot More Than Just Plum Cakes
Bhubaneswar: Christmas isn't about fruit and plum cakes alone. Home bakers are blending unique flavours to offer signature cakes this season. Be it the design, flavour or choice of ingredients, the cakes baked by these home chefs are giving stiff competition to those prepared by professionals. Putting their stay at home during the pandemic to the best use, the home bakers have carved a niche for themselves in the city. Some have also managed to commercialise their initiative by selling the choicest quality products to their clientele. Using Instagram and other social media platforms as their marketplace, home bakers are offering surprising twists to cakes and pastries. Ahead of Christmas, here's what some of them have in store for those with a sweet tooth:
Blueberry Chocolate Cake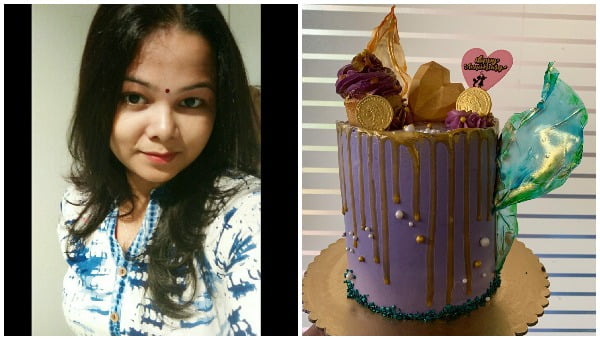 Thirty-year-old Adyasha Mohanty of Jagannath Nagar has a winning combination of chocolate and blueberry for cake lovers. The richness of premium chocolate and nuts is complimented with a hint of tartness, courtesy the fresh blueberry pulp. Adyasha, who endorses her bakes under the name of 'Éclair Home Baked,' adds chocolate truffle, walnuts, almonds, wafers, blueberry crush and blueberry pulp to the cake. "I keep the cream sugar free and ensure that the cake sponge is soft. And, the secret ingredient for having that perfectly melt-in-the-mouth sponge is butter (in perfect proportions). Also, you need to be careful about the thickness of the batter," she reveals.
Layers of coffee and caramel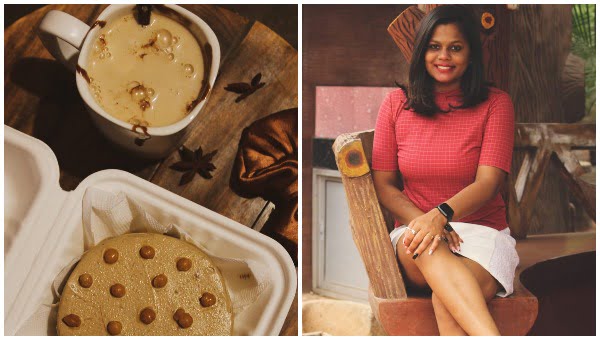 What sells like hotcakes at Manisha Mohapatra's kitchen is the rare mix of coffee and caramel cake. "I love experimenting with flavours and try to make rare combinations," says the 23-year-old, who is a working professional and baker by passion. The cake, which Manisha's Instagram outlet 'Sweet Spot' endorses as its premium variant, has an upper layer of coffee, the middle one filled with caramel and the last layer loaded with chocolate. For Christmas, Manisha is busy making theme cakes in red, green and white. "My cakes are unique because of the way I whip the cream. You should whip chilled cream and not something which has been kept at room temperature to get the best result," shares Manisha, who has learnt the art by watching endless videos on YouTube.
Tryst of rose with pista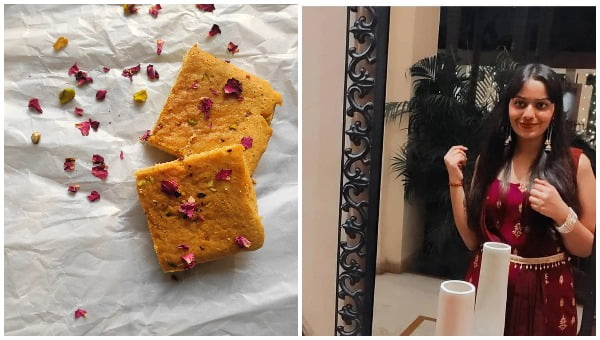 An offbeat combination from 20-year-old Yogita Shah's kitchen is the rose and pista cake. A BBA student, Yogita made full use of the lockdown period to start her entrepreneurial journey from home and now runs an Instagram store by the name of 'My Little Corner.' For her signature cake, Yogita uses rose extracts, petals and loads of pista nuts. "The thumb rule for baking a cake is to get the proportions of ingredients correct. Thus, the measurement of ingredients becomes a key step. I suggest that you don't measure by cups. You must measure in grams to get the perfection. Also, use quality ingredients," says Yogita, who is also baking wreaths of cup cakes and brownies for Christmas.
Burst of doughnuts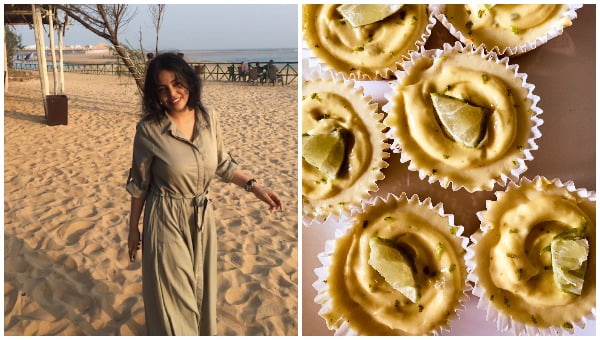 Moving beyond cakes this Christmas, home baker Sweta Champati of Unit 6 has special doughnuts on offer. Unlike the regular ones, she makes the doughnuts unique by filling them up with cream, butter and chocolate ganache. Not just that, she claims her classic chocolate cakes to be unique because of the ingredients she uses. "I don't use compound chocolate for the cakes. That's what makes the cakes taste different," she adds. The 23-year-old also boasts of offering lemon cheesecakes, which leaves behind a lingering taste of lemon zest.
Savour creamy cheesecakes with fruits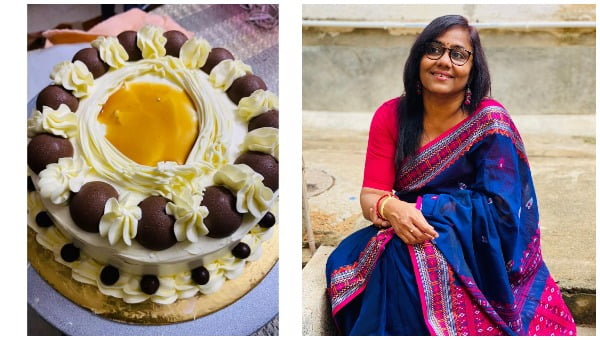 Name a fruit, and home baker Kasturi Ray can turn it into a delectable cheesecake. Not a professional baker, Kasturi does it for the love of her daughter. "I had learnt baking during my college days. But I never pursued it as a career. I would always bake for my daughter, who encouraged me to also bake for her friends and people in my neighbourhood. Thus, my daughter has named my Instagram page "mum's_yum," says Kasturi, who bakes a variety of cakes in her home kitchen. Her exotic choice of fruits—Kiwi, Dragon Fruit, Pears, Berries and much more, make the cheesecakes unique.
"I don't use artificial flavours. Rather, I have always taken the pain of importing varieties of exotic fruits from even outside Odisha. For the cheesecakes, I use real fruit extracts," she says. For Christmas, Kasturi is occupied in baking authentic plum cakes. "I don't endorse the practice of soaking nuts and dry fruits in orange juice. To get the perfect taste, I soaked the dry fruits in liquor for over a month. I believe, the Christmas plum cake should be the one, which you will find difficult to cut for being loaded with nuts," she says.