Bhubaneswar: Weddings are no longer about a pandal in the neighbourhood park and the ubiquitous halwai. Today, weddings are less about the auspicious date and more about the availability of a swanky venue. Such is the demand, that be it an air-conditioned hall, a simple lawn or a high-end hotel, popular venues are usually booked a year in advance. Here's a list of the most popular places in the Odisha capital along with their prices:
Mayfair Bhubaneswar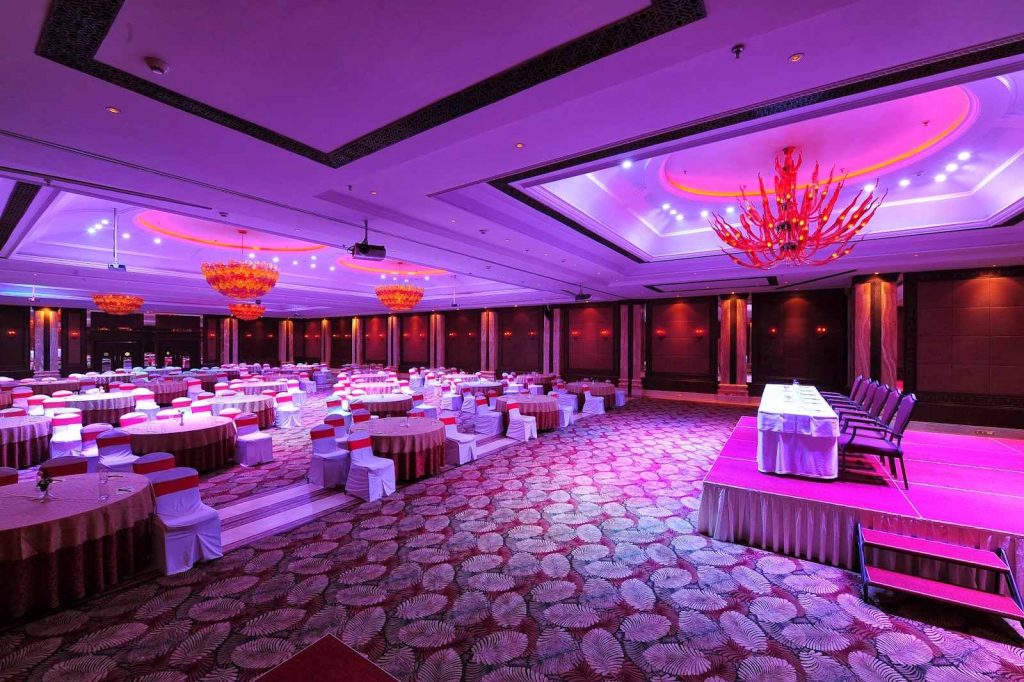 Mayfair is undoubtedly one of the most premium wedding destinations in town. It has multiple options for weddings. The most popular ones are inside Mayfair Convention halls, which are one of the biggest air-conditioned spaces here (capacity – 1200). There are two halls here and both of them have high ceilings. Mayfair Lagoon has an open lawn area along with an air-conditioned hall adjacent to it.
Cost: Rs 1600 per plate approx.
Swosti Premium

Swosti is one of the oldest names in the hotel industry and its property at Jaydev Vihar has six air-conditioned halls for weddings and parties. The biggest hall, Chanakya, has a capacity to accommodate 1200 people. The other ones have capacities ranging from 150-500.
Cost: Rs 1500 per plate approx.
Pal Heights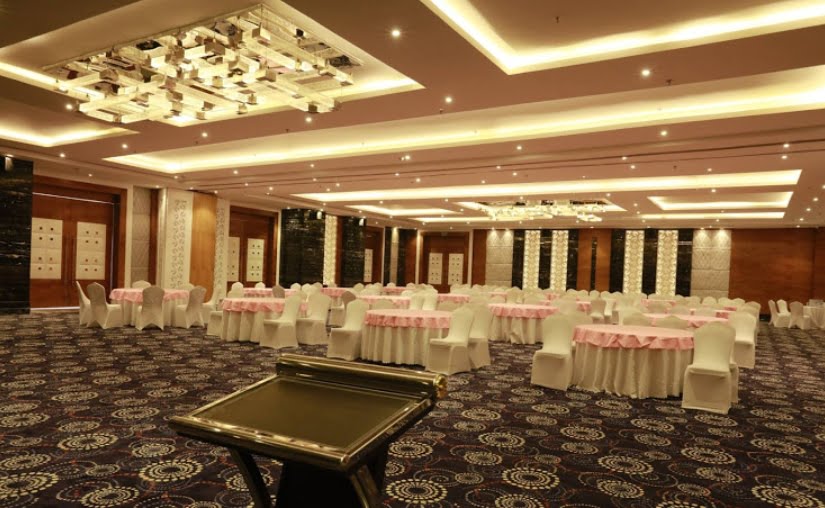 Hotel Pal Heights has two locations, one centrally located at Jaydev Vihar and 'Mantra' located on the outskirts at Pahala. The banquet hall at Mantra has a capacity of 1000 people. At Jaydev Vihar, the hotel has two medium sized air-conditioned halls and a terrace.
Cost: Rs 1000 per plate approx.
The Crown

Hotel Crown has four halls of varying capacities, one of them with access to the pool area. The capacity of the biggest hall is 600.
Cost: Rs 1000 per plate approx.
The New Marrion
Located centrally at Ram Mandir square, this popular destination has two halls and two lawns for parties. The biggest lawn has a capacity for 750 people, while the air-conditioned hall in the basement can accommodate 550 people at the most.
Cost: Rs 900 per plate approx.
Crystal Courtyard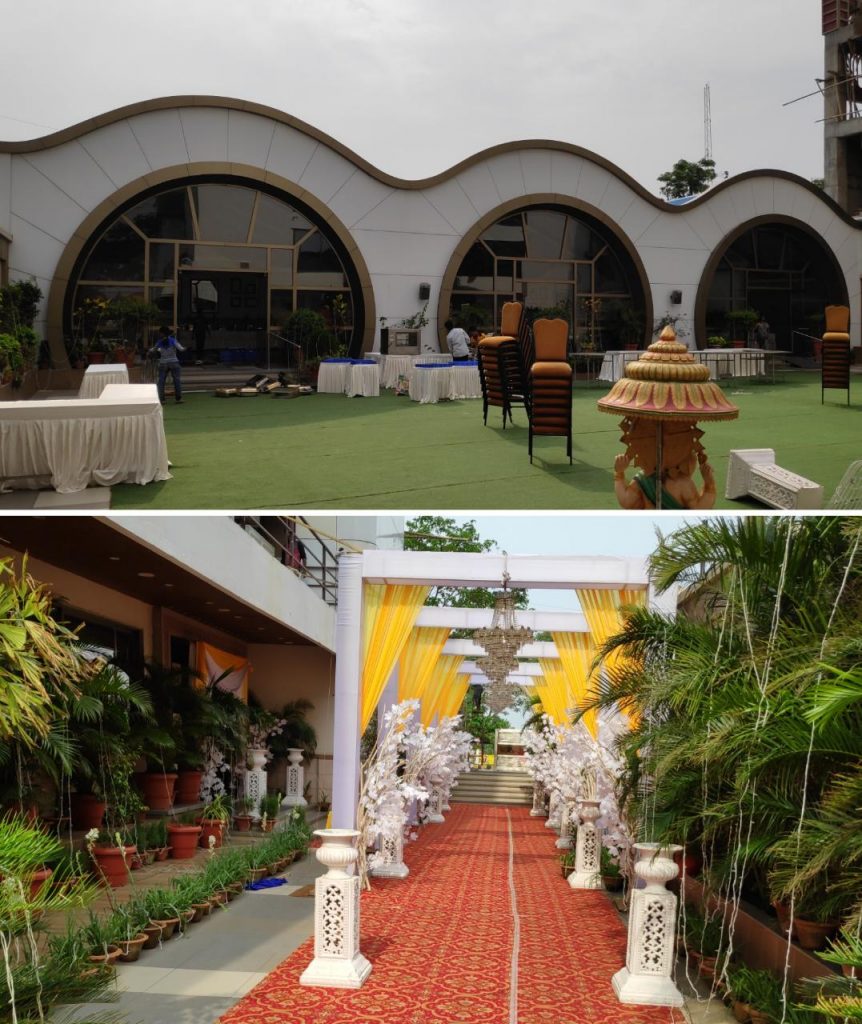 A relatively new place located near Damana Square beside IOCL building, Crystal Courtyard is one of the most expensive places without food. It has two halls and a lawn with a total capacity of 1000 people.
Cost: Rs 2 lakh without food.
Hotel Suryansh

Located near Kalinga Hospital square, this 3-star hotel has one air-conditioned hall with a capacity for 450 people and a smaller one that can have only 100 people. There is also a small terrace place in the hotel that can accommodate 100 people.
Cost: Rs 750 per plate approx.
KM Convention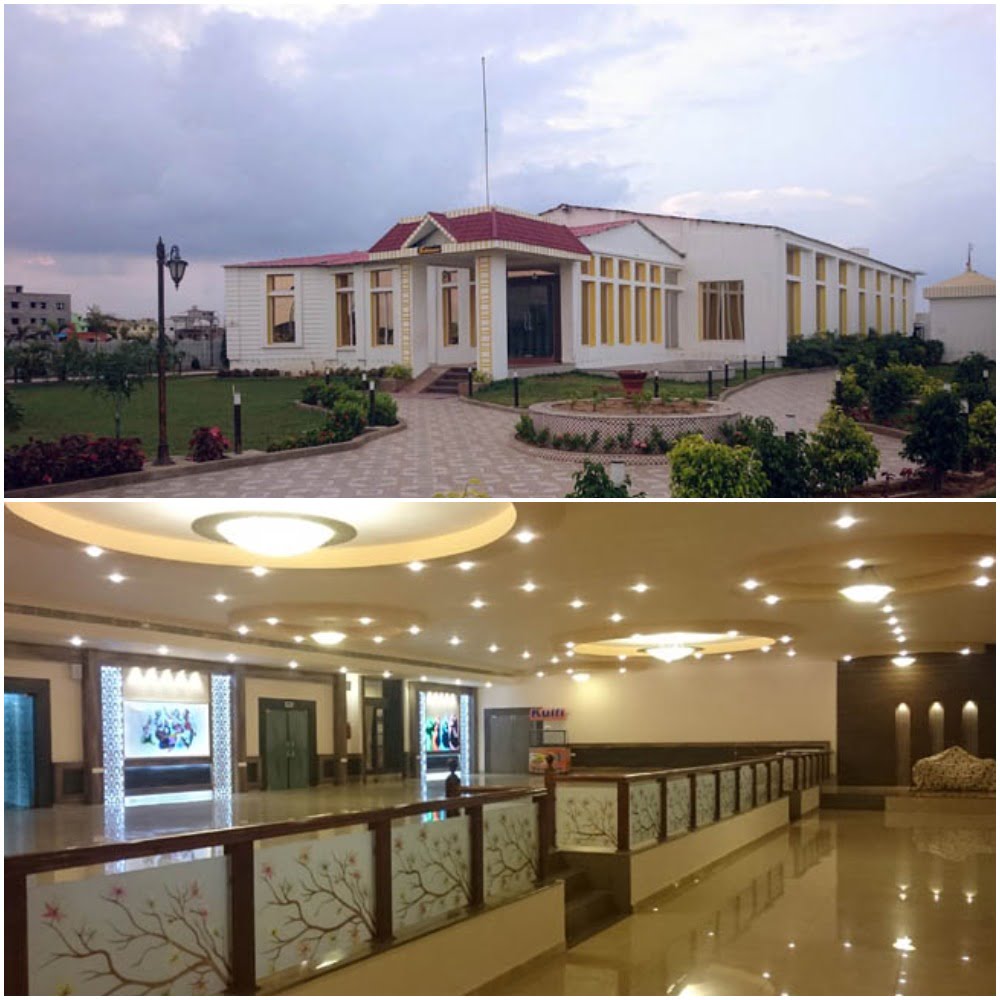 This venue by Khatta Mitha caterers is located on the outskirts of the city near Puri Bypass Road. It has three halls, the biggest having a capacity of 1200 people and also a lawn with a capacity of 500.
Cost: Rs 650 per plate approx.
Bhubaneswar Pavilion

This venue is located at the other end of the city near Nandankanan. It has an air-conditioned hall along with an outdoor space where starters are served. The capacity of the hall is 700.
Cost: Rs 1.2 lakh without food.
Hotel La Fraklin

Located near Rasulgarh Square, this hotel has a lawn with a capacity of 750 people and two air-conditioned halls  with a capacity of 200-250 each.
Cost: 600 per plate approx.