Bhubaneswar: Odisha Day or Utkal Diwas is celebrated on April 1 in Odisha to mark the creation of Odisha (then Orissa) as a separate province.
Odisha came into being on April 1, 1936, around a decade before India achieved Independence from British colonisation.
On this occasion, Odisha Bytes spoke to experts in their respective fields about what it feels like to be an Odia today.
Sujata Mohapatra, Odissi Dancer
We are Odia and Utkal Diwas is a great occasion for us. As an Odissi dancer, I can feel the real connect between Odia, Odisha and Odissi. I am also a postgraduate in Odia.
When I dance and do Odia Abhinaya, I feel very connected to our state.
My Guru and father-in-law Kelucharan Mohapatra was very proud of being an Odia. He helped take Odissi and Odisha's culture on the international forum. Because of Odissi dance, many foreigners also understand our language, 'Odia'. I am proud to be an Odia, an Odissi dancer and daughter-in-law of Guru Kelucharan Mohapatra.
It is important to note that Guruji's last programme in Lucknow, before his death, was on the occasion of Utkal Diwas. I am proud that I was his student and daughter-in-law. I follow in his footsteps.
Dance is a service with the help of which we have been identified the world over and can also represent our state and our culture.
Panchami Manoo Ukil, Educationist
Utkal Diwas is a day to celebrate our Odianess, a day to revel in Odia pride.
As a proud Odia, I believe we have everything it takes to build a resurgent Odisha, a vibrant Odisha, a strong Odisha. I also wish for sustainable policies that can address environmental concerns and lead us to a healthier and greener Odisha.
(Panchami is also a birdwatcher and wildlife photographer)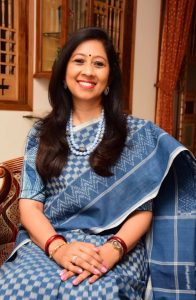 Archita Sahu, Ollywood Actor
My wishes to all Odias on the occasion of Utkal Diwas. I wish that Odisha's literacy rate touches 100 per cent. There should not be a single child in Odisha who does not get education, a must to improve the economy of our state. It will be my dream come true the day I see 100 per cent literacy in my state.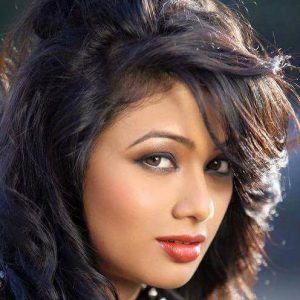 Adhyapak Biswaranjan, Writer
We are celebrating Utkal Diwas on April 1, a day the whole world marks as All Fool's Day.
I cannot understand till now why we celebrate Utkal Diwas on this day. The British Cabinet passed the proposal for a separate province on January 21, 1936. The law was formed on March 3, 1936. So why did they have to wait till April 1, 1936?
Since 1936, we have been celebrating this day for our language, "Odia", the basis for this separate state. But, we are not giving that language much importance now. We, the Odia people, are gradually forgetting the language. We are still doing "Bhasha Andolan".
We have abundant resources in every field in Odisha, but still Odisha remains a backward state. Odisha is not a poor state, it is the people of Odisha who are poor. Till now, people do not have the courage to ask questions.

Rabinarayan Rath, Painter
Utkal Diwas is a great day for us. Every year we celebrate it with much fanfare.
Everybody celebrates this day every year. Be they artists, poets or writers, everybody's celebration style is different.
I work at the Radhanath Training College and used to produce teachers. I want to give a message to society that, art or art education helps make a man proper. With the help of art, a man enjoys his life. With this education, he can talk well, behave well and keep friendship, as it is an aesthetic education.
Overall, art education has a vital role to make one a complete man.
So I advice the youth and artistes not to commercialise art. Artists should not focus on earning money through art. The purpose should be to give a message to society. Artists can sent their message to society through sketches of sculpture.