Bengaluru: The euphoria around her recent feat at the Asian Games has still not died down but Dutee Chand is not exulting in her new-found glory. She is back to her training regime with her eyes fixed on the next championships. Here she speaks about her future plans:
Have you started training for the Olympics?
We have not made any plans, any special preparations or training for the Olympics. The qualifiers will decide whether I will make it to the Olympics. Only after that we will decide whether to train in India or abroad. I will continue the same training regime, which I have been doing till end of 2019 because next year, we have the Asian Championships and the World Championships. I will focus on those events for now. I am an athlete. My job is to work hard. I will train according to the schedule prepared by my coach, N. Ramesh Sir. Our Odisha CM, Naveen Patnaik has already declared that he will sanction whatever money I require for my training.
Do you feel threatened by Africans running for Middle East countries?
It doesn't affect me at all. I just have to run, whoever it is. All the athletes from different countries, their bodies are different. According to my height, whatever power I have, I can only run that fast.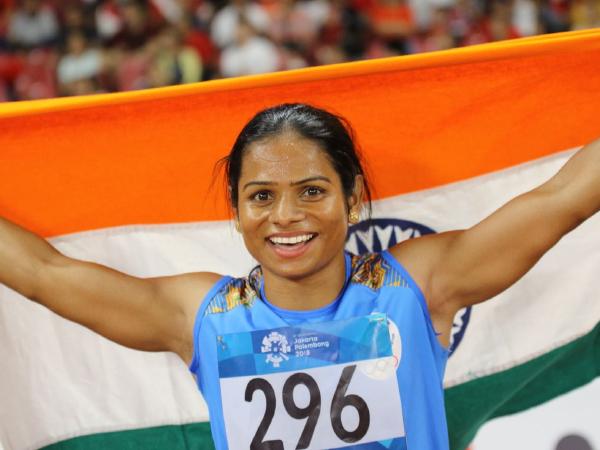 Are you disappointed at missing the Gold to African runners?
I don't think about it. I just focus on my running and try to give my best on the track. I am happy with what I have won.
How was your training at Kalinga Institute?
When I started running, I required a lot of money for buying shoes, for my training. All that was taken care of by Achutya Samanta. He gave me the funds and also helped me complete my education in college.
What about studies now?
I am pursuing LLB in KIIT College, Bhubaneswar. This is my last year. I joined in 2013.
I don't get time to study because of my training and competition schedule but I get to study whenever I come to Odisha or in Hyderabad. I just want the degree for recognition. I don't want to fight legal cases in the court.
I don't want to pursue law. I want to be a coach.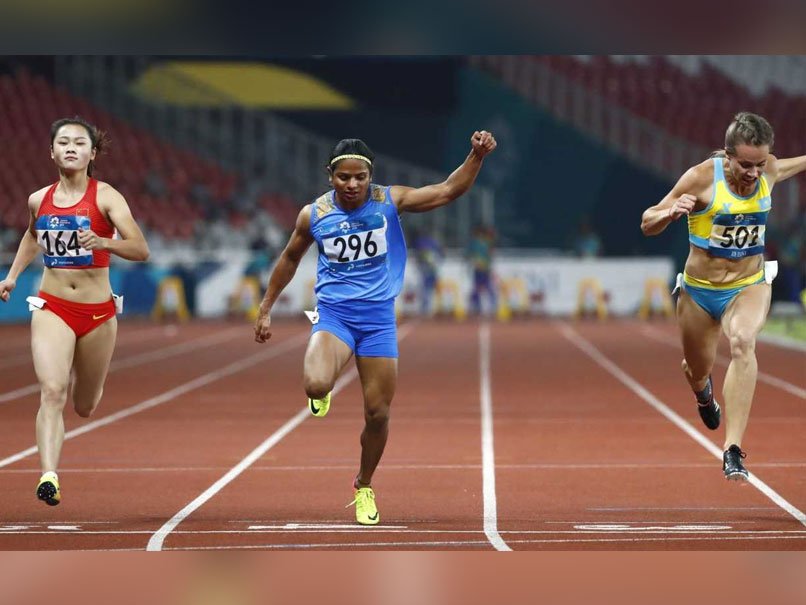 We have heard about Pullela Gopichand helping you. Tell us more about it.
When I was removed from the camp in 2014, there was no hostel for me to stay in. My coach, Nagapuri Ramesh asked me to come to Hyderabad to train but I told him that I don't have any place to stay. He told me that he would speak to Pullela Gopichand, who has a private academy here for getting me a place to stay. Gopichand Sir agreed instantly and gave me a place to stay and since then has been looking after me. When there is no camp, Gopi Sir gives me a place to stay and he also takes care of my food bills.
What does it take to win an Olympic medal?
I still don't know how to prepare for the Olympics because I have never trained abroad. I have always trained in Hyderabad. I am planning to train abroad only now. I have a 10-member team now, including a manager, personal trainer, personal physio and all this has been provided by the Pullela Gopichand Foundation. I will go and train wherever they decide.
What is your area of focus?
My target is to run 11.10 in 2020. I had kept the target at 11.25 for the Asian Games. I reached close to it as I clocked 11.32 in the final. I have two more years and I will also train abroad, so I am sure I will be able to improve the timing.
What is your take on the athletics scene in India?
India has the infrastructure but there is shortage of coaches. All those who won medals recently have trained overseas. I am the only one who trained in India.
Your name is missing from the Target Olympian Podium (TOP) scheme?
When I went to meet the Prime Minister Modi I also met the Sports Minister, who told me that last time, my name was not cleared for the TOP scheme but this time it will be included.