Preeti Jhangiani & Pravin Dabas Are In Bhubaneswar: Find Out Why They Are In Town & What Draws Them To Odisha
Bhubaneswar: Celebrity couple Preeti Jhangiani and Pravin Dabas touched down in Odisha's capital on Thursday. They are here on a two-day trip involving promotional work for their own sports league, Pro Panja League, where they have been helping popularise arm wrestling as a top sport in the country, trying to emulate the success of Kabaddi, tennis, badminton and other sports leagues. In a short telephonic interview with OdishaBytes, they discuss life in lockdown, their steps for travelling and working safely, future projects, in front and behind the camera, and places they consider a must-visit whenever they travel to Odisha.
Is this your first visit to the city?
Preeti: We've been to Bhubaneswar three times before. I always say it's one of the most peaceful places to visit. I think we picked the perfect time of the year for this short trip, as the weather is also very lovely. We just landed and we can already feel the calming sensations, especially coming here from Mumbai.
How does it feel to travel during the times of COVID?
Preeti: We've cut down on our travels a lot these past couple of years. We only do it when it's absolutely essential. When we do travel, we ensure we double mask, and don't take off the masks during the flight. We much prefer car trips nowadays than taking a flight somewhere.
What is on the agenda for this particular trip?
Preeti: It's a family and business trip both. We do want to visit the Puri and Konark temples. We'll have to find out the rules for the visit. We are here for some very exciting work involving the Pro Panja League that will be revealed in due time.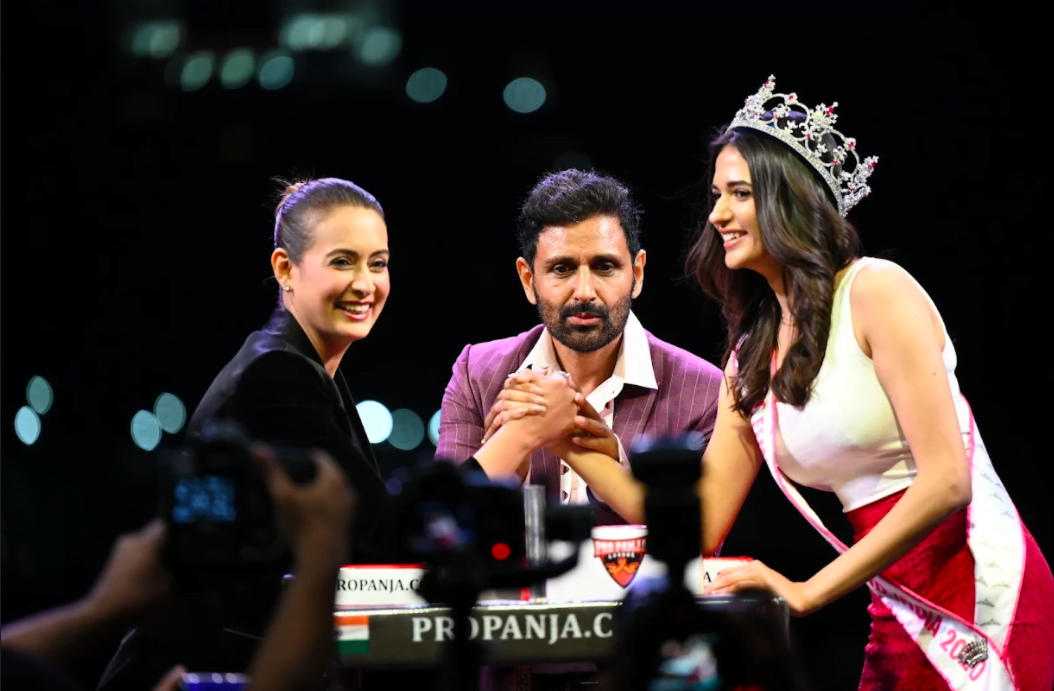 Can you talk more about Pro Panja and your future plans with the league?
Preeti: The Pro Panja League had a massive inaugural Ranking Tournament at Thyagraj Stadium in New Delhi with Sports Minister Kiren Rijuju and Olympic boxer Vijender Singh as chief guests, a few weeks before the whole world shut down.
It has been a slow but steady recovery process since then. We've had other events in between the lockdowns, one in Mumbai with the Gateway of India as backdrop on February 14, 2021, and the other on The Casino Goa yacht in March. These were visually stunning affairs that saw great turnouts of fans. The work here in Odisha is going to lead to a huge announcement very soon, but unfortunately, we have to keep it under wraps just for now.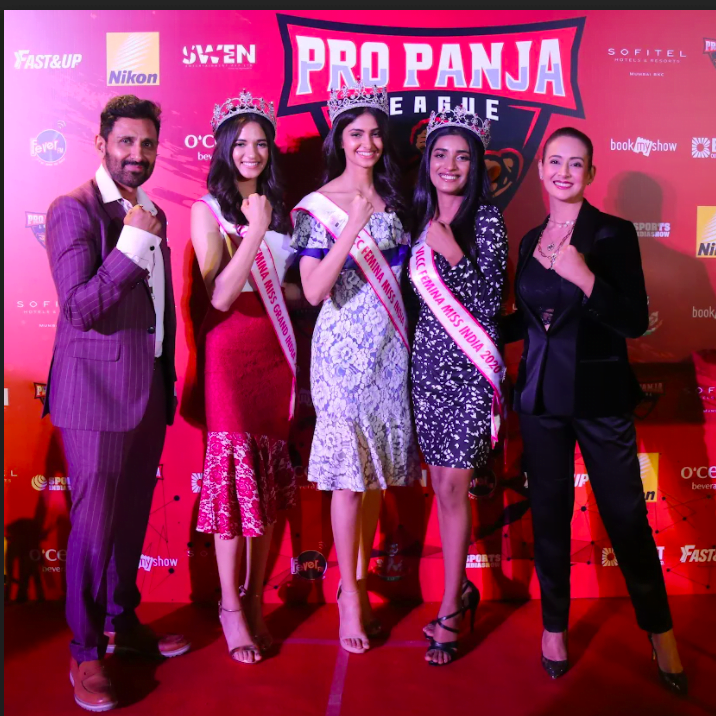 How did the lockdown affect your work life?
Preeti: It was really scary at the start, and the first lockdown caught us completely unaware, as it did the rest of the country. All our work with our production company and the league came to a grinding halt. It was pretty strenuous, having to readjust to the reality we were facing for an indefinite period of time.
Pravin: I was very fortunate to work on State of Siege, which is a show on Zee5 Premium, during the break between the first and second lockdowns. We started shooting in late December all the way up to February 2021. I was also working on a few other projects that are not out yet.
I worked in Mumbai and Delhi and it was a very unique experience at the start. The strict protocols and necessary precautions were followed daily with everyone having to wear masks, except for when the actors needed to say their dialogues.
Now there is the added comfort of vaccines.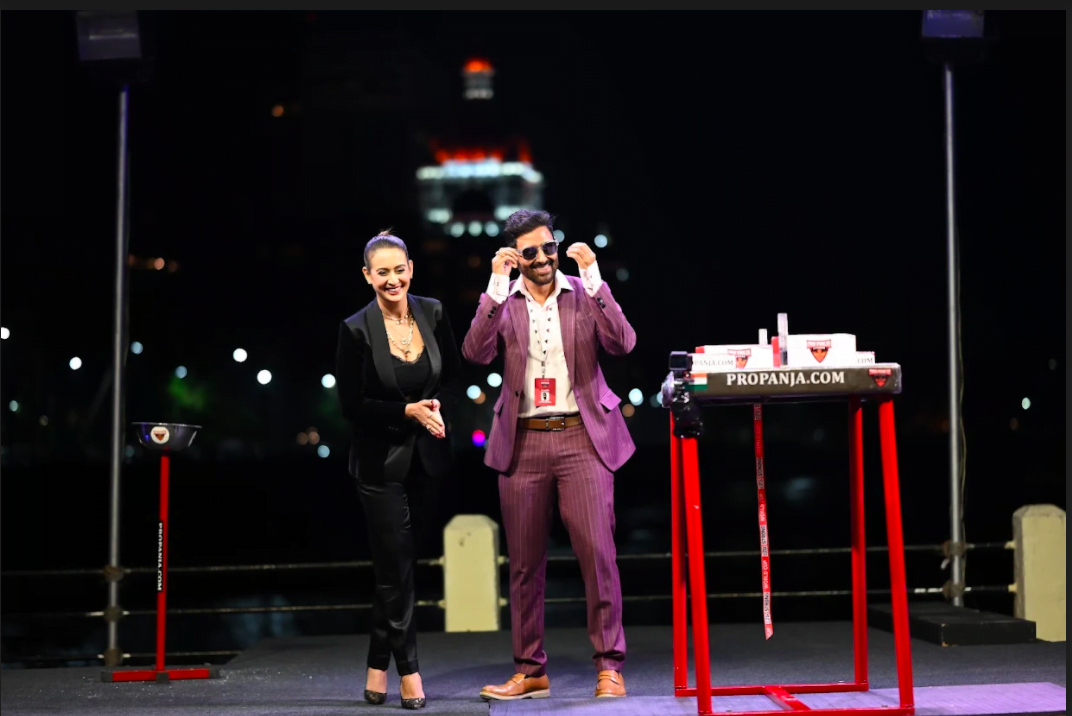 Any future projects where we will see you behind the cameras?
Pravin: Actually, we can mention that Preeti and I have signed with a studio in Mumbai, and are actually going through the casting process of our next movie, which will be shot in 2022. I will be donning the director's hat for this movie after a 10-year break since my directorial debut with Sahi Dhande Galat Bande. The script idea came to us all the way before the first lockdown, and we have been working on perfecting it over these last two years.
Preeti has no future plans to make her much-awaited return to the big screen, but it's only a matter of finding that perfect script. She signs off talking about her love for the Konark temple. "There's always a bit of apprehension that comes with travelling these days, but we make sure to follow all rules and guidelines. We always make it a point to visit the temples when we come to Bhubaneswar. There's a feeling of tranquility and rejuvenation which comes with the air and environment there, that can't be found anywhere else."