Ananta Charan Sukla: My Father, The Dreamer And Eternal Optimist
Vivid memories of my brother, cousins and me lying near our dad on a hot mid-summer evening, listening to one of his many stories come alive like it was yesterday. Warriors riding on walking trees marching on to epic battles, going through lands full of magic and fantasy. Some stories used to run over the entire summer and we used to wait for it every evening like viewers of Game of Thrones waited for the next episode. Creativity, imagination and storytelling came naturally to him and he would probably have been a great writer or even a director if he was in the right place at the right time.
Born into a poor brahmin family where his father made ends meet walking from village to village performing poojas, my father was the oldest in his family. A burning desire to learn and harness his creative energy into work of literary acclaim took over him from early on. Unfortunately, he lost his mother at the age of 9 and was left with two little siblings to take care of. He was not born into a world or fate where his ambitions had much of a chance. But he never gave up on his dreams, never ever.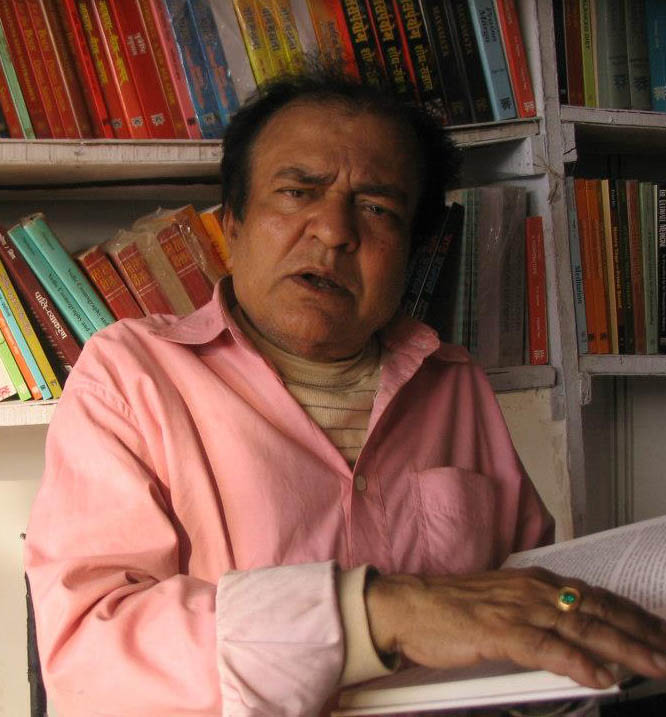 As a few more years passed by, when his sister and brother were somewhat more independent, and his basic education was over, he was ready to go pursue his dreams to pursue higher studies in Calcutta. My grandfather fiercely opposed this move and wanted him to stay back and continue our family line of work which is to be a priest. But my father resisted and set for Jadavpur University in Calcutta.
My father could never stop telling stories of people who helped him through his early struggles. Priests who perform last rituals live in 'maths' by the river Ganga right below Howrah bridge. One such 'math' was generous enough to provide food and shelter to my father when he started pursuing his PhD. Not having a penny for the bus or tram, or even a pair of sandals, he would often take a two hour barefoot round trip from Howrah to Jadavpur University.
He worked tirelessly on his PhD. bringing together parallels in Greek and Indian aesthetics on the concept of imitation. His thesis was later published as a well-quoted book by one of the leading publishers of India. After his PhD, he started as a lecturer not too far from his home. His desire to make a difference in the area of comparative literature continued –  he started reaching out to scholars all over the world socializing an idea to form a journal. Encouraged by the response, he founded Viswanatha Kaviraja Institute and started putting together the first issue of Journal of Comparative Literature and Aesthetics. A philosophy professor of Bhadrak College and some intellectuals of the town were so impressed by his vision that they helped him print and promote the inaugural issue in 1977.
What would be a lifelong pursuit had just started.
He took up a professor job at Sambalpur University where my mother was already teaching at the Mathematics department.
In the little town of Burla, my father kept his dream going. Day after day, month after month and year after year, without any substantial funding or support, he kept writing away on his type machine, reaching out to professors all over the world, publishing articles from authors who later on went on to become influential scholars in the field. When the local press couldn't meet his publication standards, he invested all his savings and took out a big loan to start his own printing press. He used to work in the press till the wee hours. My brother and I would sometimes visit the press and help him ship the journals.
In the field of Comparative Literature, my father was able to establish JCLA as a leading journal. He went on a European speaking tour on invitation from major universities. For 40 years he kept this journal alive and kept contributing until his last breath. It is his perseverance, intellect, and willingness to make a difference that with no support from either his university or the state, he could establish a leading journal in the world, sitting in a little corner of the world. It was his life's work and he was and should be very proud of it.
My father taught me to dream big, set challenging goals, work outside of my comfort zone, persist and keep going in spite of all obstacles. He taught me to strive to be original, look for a bigger purpose in life, lead with ideas, not get deterred by others' perception of you, and keep working one step at a time towards your goals.
Today it is his inspiration that drives me to tackle daunting challenges and work hard towards making a difference in my field of work. I miss my father's encouraging voice as I set out on my own entrepreneurship journey. My venture today makes me appreciate and respect what he did in his life so much more. I know he is somewhere out there looking over saying 'Chuni, sabu theek hei jiba, tu kama kari jaa' (everything will be fine, keep working).
(The writer is the founder and CEO of NLMatics, New York)