Valentine's Day: Love Tales From Odisha
Bhubaneswar: Legendary love tales have all been tragic. Whether it was Romeo Juliet, Shirin Farhad, Sohni Mahiwal or Heer Ranjha – their love never saw fruition. But we are fortunate to be living in times where love has found acceptance. Let us go through some poignant real life stories of the year gone by that are a celebration of love.
Artist And His Muse
He hogged the limelight for cycling four months and three weeks from New Delhi to Gothenburg in Sweden 1977 to meet his love Charlotte Von Schedvin. Odisha-born artist, Dr P.K. Mahanandia's story is an epitome of true love transcending distance and cultural barriers. This native of Kandhapada village in Dhenkanal, was an expert in making portraits. While studying in Delhi College of Art, he shot to fame for drawing a portrait of Indira Gandhi. He thensought permission to sit near a fountain at Connaught Place to draw portraits. It was here that he met Charlotte. Making her portrait changed both their lives forever as they fell in love and got married. When it was time for Charlotte to leave for Sweden, Pradyumna (who goes by the acronym PK) couldn't accompany her because he was still in his final year of art school. Instead, he promised her that he would finish his studies and then save enough money to reach Sweden.
After finishing college, however, PK realised that he might have spoken to soon — it was going to take him forever to collect enough money for the trip. Not one to break his word, PK bought a second-hand bicycle and pedalled all the way to Sweden in 1978. Today, Charlotte and PK have been happily married for over 40 years.
Polish Love
It was a script straight out of a Bollywood potboiler in December last year. Boy meets girl on social media, proposes to her but before she can express her feelings, he hangs up the phone. She is now determined to find him. But unlike reel life, this story is for real and took the social media by storm.
The boy, with whom the girl, Katy from distant Poland intends to spend the rest of her life with, is from Bhubaneswar. This love struck girl made a fervent appeal in accented Odia through her post on Facebook for help to trace him. The message went viral, striking an emotive chord with Facebook users. She has received blessings, good wishes and even a warning about a possible trap. Someone even proposed to her to solicit the support of Odisha Chief Minister. We wish she finds her love.
Love At First Sight
Aishwarya Rituparna Pradhan's love life will at last see fruition, with her deciding to get married to her boyfriend with whom she has had a live-in relationship for two years.
Born Ratikant Pradhan, she is currently Deputy Commissioner (in-charge) of GST in Paradip circle of Odisha.
The 34-year-old OFS officer first met her boyfriend through her childhood friend, Bhumika. They used to hang out together. He fell in love with Aishwarya at first sight.
Elaborating further on what brought them together, she said, "Once I bumped into him near Naa Tala (Head of the Departments) in Bhubaneswar and that is when he declared his love for me. I was on cloud nine as I had found my Mr Right."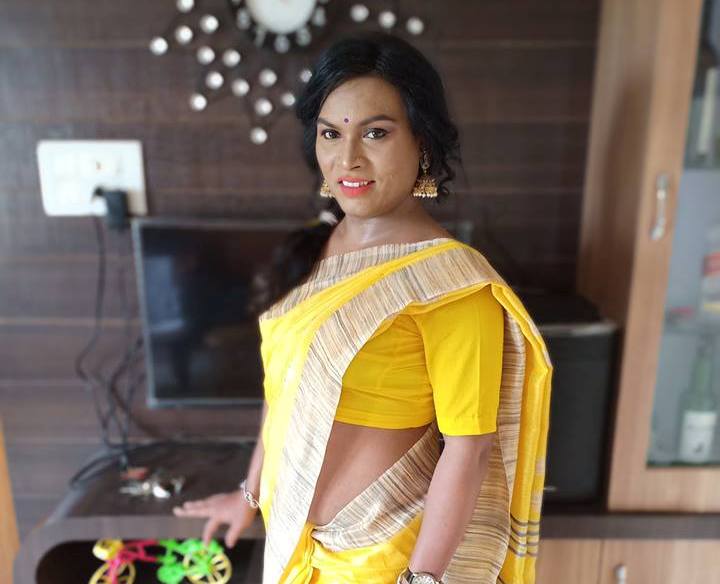 Aishwarya saw all the qualities of a life partner in him. "I accepted his proposal as he accepted me for what I am. He accepted my identity openly," she said, adding that her family has also accepted their relationship.
After Tragedy, Love Blooms
Pramodini Roul was 15 when a paramilitary soldier threw acid on her for rejecting his marriage proposal. The attack left her with severe burns all over her face and blind in both eyes. She also had infection in her legs. She spent four months in the ICU after the incident and was bedridden for four years. Her widowed mother took care of her single-handedly.

Saroj Kumar Sahoo met Pramodini in the hospital when she was getting her legs treated. He got talking to her and started visiting her often. Saroj helped Pramodini and his mother in the hospital.
Later, Pramodini and Saroj decided to get married. Their families have also accepted their decision. They finally tied the knot.
Against All Odds
Breaking all barriers and stereotypes, transgender Meghna Sahoo got married to a man named Basudeba Nayak in Bhubaneswar, the first wedding of its kind in Odisha.
The couple tied the knot as per Hindu rituals. Meghna thanked Basudeba for opting to marry a Kinnar. She also said that she also has the right to get married like any other woman.
Meghna first met her husband Basudeba on Facebook. Gradually, they became close and decided to get engaged.